Can I Get Approved for a Loan While in a Consumer Proposal?
If you're currently working through a consumer proposal but find yourself needing some extra help a loan might be the only solution to the financial crisis you're going through. So, can you get approved for a loan while you're in a consumer proposal?
Looking for another type of debt management product? Read this.  
What is a Consumer Proposal?
A consumer proposal is a legally binding document that's drawn up between you and your lenders with the help of a licensed insolvency trustee, a certified agent of the court trained to deal with consumer proposals, bankruptcies, and other legal affairs. These proposals are reserved for borrowers who have too much debt to handle on their own and therefore need a way to reduce their debt level, while at the same time satisfying their lenders demand for payment.
If that's the case for you, here's what the process may look like:
You've racked up too much consumer debt to consolidate using your income

No other payment solution works (

debt consolidation

,

debt settlement

, etc.).

You'll explain your debt situation and have your finances evaluated by your trustee.

Your trustee will then draw up a proposal for a reduced debt amount.

The trustee will send the proposal to your lenders on your behalf.

Your lenders will meet to discuss whether the proposal is acceptable.

If the proposal is accepted, all collection efforts and

wage garnishments

against you will cease soon after.

You'll then make scheduled payments toward your trustee over several months, possibly several years, depending on your debt amount.

Your trustee will send those payments to your lenders.  

During that time, you'll also have to attend several

credit counselling

sessions.

Once your proposal has ended and all your payments have been made, the hope is that you'll be debt free and can start with a clean slate.
Want to know if you can pay off your consumer proposal early? Find out here.
Want to pay off your consumer proposal and start building credit faster?
Things to Consider When it Comes to Consumer Proposals
While a consumer proposal can be beneficial, like any debt product they do come with some drawbacks that you should consider before you decide to file for one. After all, consumer proposals are not right for everyone. They're meant to be used by borrowers in very unhealthy debt situations as a last resort before declaring bankruptcy.
Consider these facts before you file for a consumer proposal:
Like any financial product, you'll need to go through a qualification process

To qualify, you need to have a maximum of $250,000 worth of debt

If the debt is spread between you and your partner or spouse, that maximum debt level is $500,000

Only certain

unsecured debts

qualify (credit card bills, lines of credit, etc.)

You must also prove that you have no other way of paying your debts

At least 51% of your lenders need to accept the proposal for it to go through
Click here to learn when your consumer proposal will be accepted or rejected.
How a Consumer Proposal Affects Your Credit
It's also best to realize the potential consequences that one of these proposals can have on your credit health. While it is true that a consumer proposal can eliminate the majority of your debt problems, it can have a cumbersome, lasting effect on your credit.
Here's how:
During your proposal, your

credit rating

will drop to an R7 status, the third lowest rating next having your assets in repossession (R8) and bankruptcy (R9).

Over the course of your proposal, it's likely that your

credit score

will be damaged severely and it will be difficult for you to improve it.

While timely, full payments should raise your score little by little, every short, late or missed payment will only make it worse.   

Depending on the

credit reporting agency

you look at (Equifax or TransUnion), a record of your proposal can stay on your credit report for 3-7 years following its completion.

That lowered credit status may prevent you from getting approved for the loans and other credit products that you apply for in the future.
Looking for even more information about credit scores? Click here. 
Is it Possible to Get Approved for a Loan During a Consumer Proposal?
Now it's time to move on to the question at hand. If the vast majority of your income is going toward your consumer proposal payments, you might end up with no money left over for your other expenses, or to deal with any unexpected costs that come your way.
Here's what could happen if when you can't afford your consumer proposal.
While a consumer proposal can be pretty damaging to your credit and finances and many lenders will deny your applications because of that fact, it's still possible to get approved for a loan under the right circumstances. Even though you would have an easier time getting approval if you wait until your proposal is finished, it can be acquired during your payment schedule. However, that approval will be much more difficult to earn than it would be if you didn't have that consumer proposal hanging over you.
Here's what to expect when you apply for a loan during your consumer proposal:
Your credit and finances will be inspected to determine your creditworthiness.

Being in a consumer proposal definitely reduces your creditworthiness, so you'll need to prove that you at least have steady employment and a decent income.

Your lender will then contact your consumer proposal administrator or insolvency trustee to confirm that you've been responsible with your payments thus far.

Your trustee can't prevent you from getting a loan. However, they will work closely with you to make sure you're only taking on a loan that you can afford.

You need to show your administrator/trustee and your lender that you can afford both your consumer proposal and potential

loan payments

!
Make Sure You're Getting the Right Loan for Your Financial Situation
So, we've determined that while it's difficult to obtain, loan approval is possible if you can prove that your consumer proposal has made you a more responsible borrower. Now it's time to discuss how you should go about getting your loan. Below, we've provided a basic step-by-step process that you can follow to avoid further debt problems or having your application denied altogether.
Step #1: Find the Right Lender
One of the main problems with getting a loan while you're in a consumer proposal is finding a lender that will not only approve you but is a legitimate lender. Unfortunately, most prime lenders, like banks and credit unions, have strict regulations for their borrowers, so you may find it very difficult to gain approval with them. In that case, you may have to apply with an alternative, private, or bad credit lending source.
Applying with a bad credit lender? Here's what they look for in an application process.
What to Watch Out For With Alternative, Private, and Bad Credit Lenders
Be cautious when trying to find a lender who'll approve you during your consumer proposal. While approval can be easy enough to get with one of these lenders because they often cater to clients with similar debt-related issues, there are some things that you definitely need to watch out for, including but not limited to:
If you are approved, your bad credit status might cause them to give you a much higher

interest rate

, making your loan more expensive over time.

That high rate could bring about further debt issues for you and make you

default

on your consumer proposal payments.

Predatory lenders often use your bad credit to charge unreasonably high-interest rates (higher than is legally permitted in your province).

Scam and fraud artists establish fake lending sources to trap unsuspecting borrowers and steal their financial information.

Your desperation for a loan may cloud your judgment and make you fall for their trap, which is what they're counting on.

Identity theft

and fraud can cause even worse damage to your financial health.
To avoid these situations, do a lot of research prior to applying. Compare lenders in Canada. Look up customer reviews and check to see that the lender's company name shows up in the Better Business Bureau database. Remember, if the deal sounds too good to be true, it probably is!  
You can also learn how to identify a loan scam using this short video.
Step #2: Discovering the Application Process

 
Let's say you've found a legitimate lender who's willing to grant you a loan. Like with any credit product, you'll have to go through your lender's particular approval process.
Looking to create a plan of action to tackle your debt load? Check out this infographic. 
Factors Your Lender Might Look at During the Application Process
While the application and approval processes vary from lender to lender, yours might be particularly strict simply because of your consumer proposal. However, the main elements of a typical application process will still be present, including but not limited to an inspection of:
Your income, bank statements, and overall financial health

Your employment record and current source of income

Your debt and

payment history

Your

assets

Your cosigner's financial health

Your current credit health (

Your proposal payment amounts and the length of your payment schedule

Any debts that might not be covered by a consumer proposal (mortgages, secured car loans, and other secured debts)
Read this to learn what happens to your debt when you file for a consumer proposal.
Step #3: Prepare Yourself to Apply
Again, as it should be with any credit product, it's important to prepare yourself properly before you apply. You should even double your efforts, considering how unworthy of credit your consumer proposal will make you appear to be.
Essential Steps to Take When Applying For a Loan:
Determine how much of a loan you would need. Remember to only apply for a loan amount that you're 100% sure you can afford down the line.

Get a loan quote from your potential lender. Make sure they include the interest rate and any administrative fees involved.

Factor those costs into your

budget

. Consider your other daily expenses too.

Be certain that your income and savings would support your loan payments under any circumstance (job loss and other financial emergencies)  

Spend some time making responsible consumer proposal payments beforehand.

Do the same with any debts that didn't qualify for the proposal.

Improve your credit

however you possibly can.

Organize and update any financial information your lender needs.

If necessary, consider offering up assets (home, car, etc.) as

collateral

.

If necessary, find a

cosigner

who has a good credit status, income, and net worth.
Another important note: While offering assets or a cosigner's permission can increase your approval chances and earn you a lower interest rate, severe consequences might arise if you default. If you stop making loan payments, your asset might be repossessed (car) or foreclosed (home) and sold at auction so the lender can recuperate part of their investment. In the case of a cosigner, the responsibility of your payments will fall to them if you default, potentially causing them hefty debt and credit damage if they also can't keep up with the payments.
Are You in a Consumer Proposal?
If you're in the middle of a consumer proposal and need a loan, or you'd just like some more information about the consumer proposal process, Loans Canada can help you. Contact us today!    
---
★
★
★
★
★
Rating of 5/5 based on 2 votes.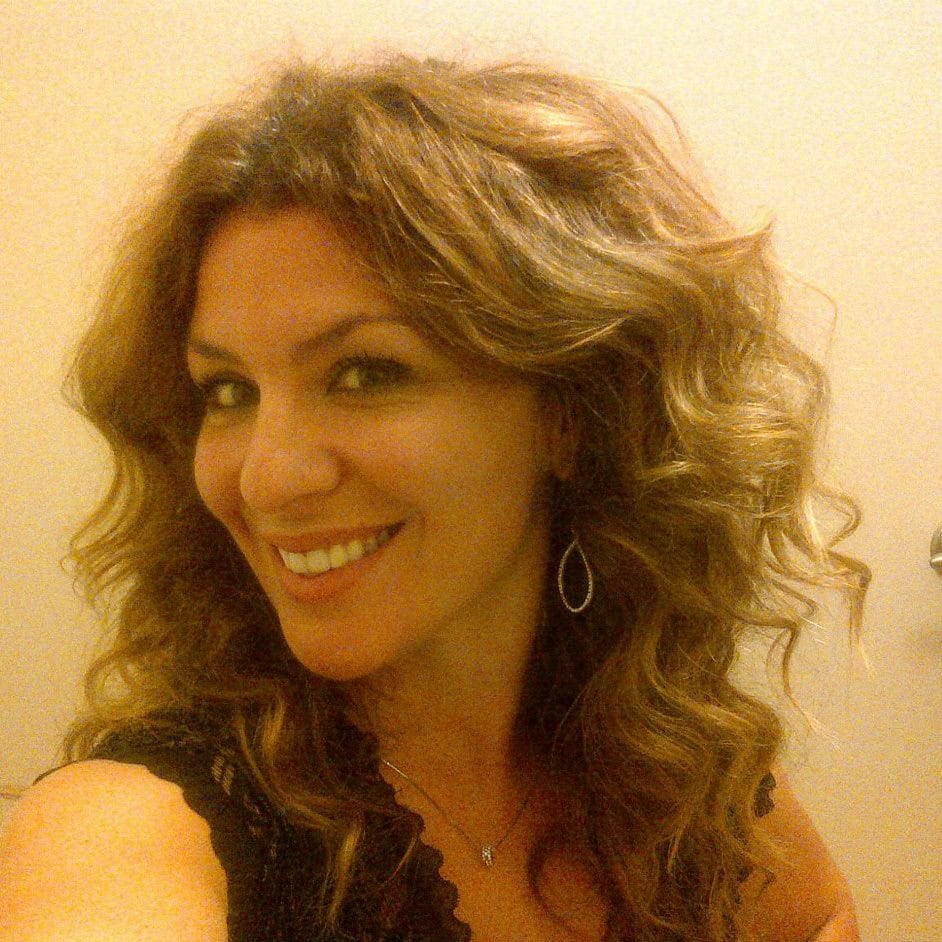 Posted by
Lisa Rennie
in
Debt
Lisa has been working as a freelance writer for more than a decade, creating unique content that helps to educate Canadian consumers. She specializes in personal finance, mortgages, and real estate. For years, she held her real estate license in Toronto, Ontario before giving it up to pursue writing within this realm and related niches. She enjoys sharing her knowledge and experience in real estate and personal finance with others. In her spare time, Lisa enjoys trying funky new recipes, spendin...
---