While we all wish we could live our lives without having to take on any sort of debt, that isn't realistic for many people. Especially if you live in high-cost cities such as Vancouver and Victoria, taking on debt for a home, car, or another necessary cost is normal.
While there is nothing wrong with taking on good debt that you can handle, the problems start to arise when you take on more debt than you can handle. If you are unable to pay back your debts on time, it can be expensive and very stressful.
Click here to learn how you can qualify for a debt settlement.
However, there is a way you might be able to get your debts taken care of without needing to fully pay them back and it is a debt settlement.
What is Debt Settlement and How Does it Work?
A debt settlement is when you make an offer to your creditor or lender to "settle" your debt for less than the original amount. While there is no guarantee the lender will agree, if they do, you wouldn't have to pay back the entire amount of the debt, but just an agreed upon amount.
So how does this work? Well, if you feel yourself struggling to stay afloat due to a debt, you (or a debt settlement company) can reach out to your lender and see if they would be willing to agree to a settlement. You will have to prove to them that you won't be able to pay the full amount back and provide them with an offer.
However, if your lender or creditor has any inkling that you can, in fact, afford to pay back the full amount, they are unlikely to agree to your proposed debt settlement. As a result, your finances and credit score will likely need to be in really rough shape before a settlement is agreed to.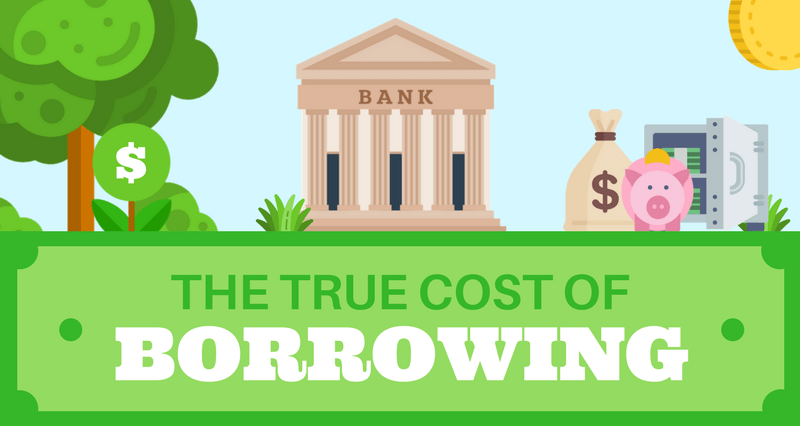 To learn the true cost of borrowing, check out this infographic.
How to Know if Debt Settlement is Right For You?
While debt settlement is a good option for many people, it isn't without its risks. These risks include:
If your credit isn't already damaged, it will be after a debt settlement. Also, the information of your settlement will appear on your

credit report

.

There might be a fee to pay once your debt actually settles.

The success rate for some companies isn't that high, so your debt may not even be able to be settled.
As a result, you need to make sure it's the right choice for you before you agree to it. However, how you do you know if it is right for you? Well, if any of the following describe you, then debt settlement might be for you:
You

cannot keep up with your payments

and don't think you will ever be able to

You don't mind your credit taking a major hit and are capable of

rebuilding it

You have considered or tried other options (such as

credit counselling

or

debt consolidation

) and they weren't the right option for you
So, before you sign anything or commit to any sort of debt settlement or program, you need to be sure to do your research and put a lot of thought into it.
Need a credit improvement solution in British Columbia? Look for it here.
Pros and Cons of Debt Settlement in British Columbia
If you are on the fence about debt settlement vs. the other available options, don't worry, you're not alone. In an effort to help, we have decided to take a closer look at a few of the pros and cons of debt settlement in British Columbia.
Pros
You will be able to get rid of your debt without having to pay off the full amount, which will also lower your

debt-to-income ratio

You will be able to stop the

late payments

and the charges/fees associated with them, which is a huge bonus as those look awful on a credit report

The quicker you rid yourself of these debts, the sooner that you will be able to start getting your credit and finances back in check
Cons
The debt settlement will show up on your credit report and will remain there for years

A debt settlement doesn't force you to change your habits, so if you want to be financially successful going forward, a debt settlement cannot be all that you do
Trying to negotiate a debt settlement on your own? Before you do, click here.
Helping You With Your Debt Settlement Needs
If you think you would benefit from debt settlement to take care of your debt once and for all, be sure to reach out to Loans Canada. We can help you navigate these negotiations and ensure you get your finances back on track.
Posted by
Kale Havervold
After dipping his toes into freelance writing while still enrolled in school, Kale decided to pursue freelance writing as his career after earning his Bachelors degree from the University of Regina. In his six-year career as a professional writer, Ka...