How Can I Rebuild My Credit While I'm In Debt?
Sponsored by
For this blog, we've teamed up with our partners at Fairstone.
The amount of debt you have plays a role in your credit score, but it's not the only thing that affects it. Credit utilization, payment history, and credit inquiries are all factors that can impact your credit score.
We asked our partners at Fairstone to provide some tips on how to rebuild your credit while you're in debt.
Keep your credit card balance below 25% of your limit
Even if you're making payments on time, carrying a high balance on your credit card can negatively affect your credit score. What exactly do we mean by a 'high' balance? As a general rule, using anything more than 25% of your available credit limit can hurt your credit score.
You can request a limit increase to lower your credit utilization, but if you're denied an increase, or you're struggling to pay down your balance, consider consolidating credit card debt to make it more manageable to pay off.
Limit credit card purchases to a few set expenses a month
Another way to lower your credit utilization is to only put a few set expenses each month on your credit card (and make sure these expenses use less than 25% of your limit). This will help increase your credit score, and ensure the amount you have to pay off each month is predictable and manageable, which will also positively impact your payment history.
Setup automatic payments to make bill payments on time
Some people are surprised to hear that your balance and payment history on regular bills like phone, TV, and internet are reported to the credit bureau. Whether you're carrying debt or not, missed or late bill payments can reflect poorly on your credit score. We suggest setting up automated payments to avoid missing a payment; over time this can help improve your payment history and your credit score.
Combine multiple bills into one monthly payment with a consolidation loan
Are you struggling to manage multiple debts and payment deadlines? A debt consolidation loan allows you to combine multiple bills into one payment. By only having one payment to worry about, you're more likely to make payments on time. Not only will this help your credit improve, but making regular payments will also help you pay off debt faster.
Keep credit inquiries to a minimum
A credit inquiry can be anything from applying for loan or mortgage to filling out an application to rent an apartment. If you're looking to improve your credit score, you should wait three to six months between inquiries, as more than that can reflect poorly on your credit score.
When you want to avoid credit inquiries, beware of certain situations where you may not expect a credit check, like shopping for a car. If you go to a car lot just to look around, the salesperson may ask you for your information and could end up doing a hard credit check, even if you weren't planning on making a purchase. Make sure to always ask whether someone is doing a hard credit check before handing over identification and/or your social insurance number.
Remember that paying off debt isn't the only solution for improving your credit score. It's also important to consider other factors that affect your credit score, like payment history, credit utilization, and credit inquiries, in order to set yourself up for a better financial future.
Looking for more information on credit? Click here to read Fairstone's article on how credit scores work.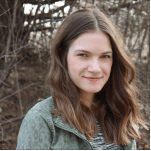 Posted by
Caitlin Wood
in
Credit
Caitlin graduated from Dawson College in 2009 and completed her Art History degree from Concordia University in 2013. She started working as a freelance writer for Loans Canada right after University, eventually working her way up to Chief Content Editor. Her work has led to a large expansion of the company's content department and she manages a staff of talented writers who are passionate about educating Canadian consumers about credit, debt, and all things personal finance. With over five ...
---