Second Mortgages Are Just Like Any Other Loan
By

Caitlin in Mortgage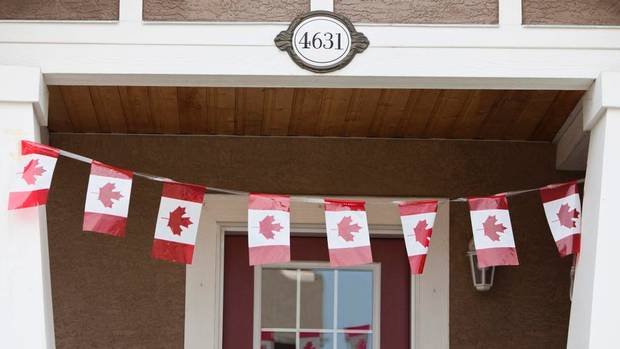 Not a lot of people are familiar with second mortgages, and rightfully so, since generally speaking people go to their banks for most of their financial requirements and banks avoid second mortgages. However, the reality is that second mortgages serve as a simple and effective way of finding an easy and fast source of cash.
Why would you be interested in a second mortgage?
A second mortgage, like any other loan, would of course be beneficial to you if you were in need of a large amount of cash and fast. What situations does this cover? Well, if you are looking into any of the following:
– Pay off debts
– Home renovations or improvements
– Home expansions
– A new car
– A vacation
Then a second mortgage would satisfy your requirements. A second mortgage can also serve to consolidate your high interest debt. Lenders are willing to provide loans against home equity at low interest rates because the loan is seen as being low risk. This means that any high interest debt coming from cell phone bills, payday loans, credit cards, furniture loans and things of that nature could be paid off by the cash acquired from a second mortgage.
The structure of a second mortgage
A second mortgage works just like a first mortgage. You have a term, a monthly payment amount, a contract describing various conditions, possibly a down payment and so on. If you default on your second mortgage, the second mortgage lender would be responsible for the payment of your first mortgage. This puts a second mortgage second in rank in case of default, meaning that a second mortgage lender is putting on more risk than a first mortgage lender. Because of this, second mortgage lenders are usually not the banks. Second mortgages are riskier, and banks want to avoid risky loans. Private lenders take advantage of banks' refusal to participate in this market, and this drives the cost of lending (the interest rates) up for second mortgages. However, the interest rate for a second mortgage is still significantly lower than the interest rates paid on debt owed to credit cards, cell phone bills and other such accounts.
Note that a second mortgage is limited by your home equity. This means that for a second mortgage you cannot borrow more than the value of your home equity, and most lenders really max out their loans at about 70 to 80% of the value of your home equity. In provinces like Ontario and BC, house prices have increased heavily and this has resulted in increased home equity for home owners.
With the increase of home prices second mortgage lenders have exploded across the country.
Note also that if you are in the greater Toronto area (GTA) there exists some second mortgage products with up to 95% LTV.
Documents and Closing Costs
The closing of a second mortgage does not differ greatly from the closing of a first mortgage. There exist a few legal requirements, and certain documents are required by the lender as proof of your ability to repay the loan. The costs include an appraisal fee, a home survey, legal fees, title search and insurance and others. The documents required include a proof of employment letter, first mortgage docs, proof of income, bank statements, your social security number and others. Check out a full list of mortgage documents as well as a description of mortgage closing costs.
---