All About Second Mortgages
By

Caitlin in Mortgage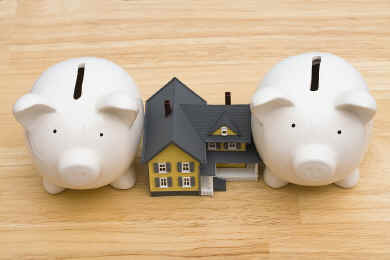 Second mortgages are a product popular among many of our applicants, so today we thought it would be great to put together some of our many second mortgage resources and make it easier for you to find the information you're looking for. Below you will find a mash-up of some of our most popular second mortgage blog posts. Check them out!
1. Second mortgages are just like any other loan
This has long been a popular and useful article for our readers because it explains what a second mortgage is, and how it compares to other loans. A lot of people find the notion of a second mortgage a little confusing, but to those strapped for cash it's actually a very appealing product. Check out the article.
2. The benefits of a second mortgage
So just what is it that makes a second mortgage such an advantageous way of borrowing money? Well, the first two most important factors are the benefits that come from the fact that the loan would be secured against your home and thus your interest rate would be lower because: 1) your loan is secured, 2) there is little risk. Check out the other benefits.
3. What do second mortgage interest rates look like?
Probably the most important aspect of a loan is its cost, or in other words, the interest you have to pay on it. What do second mortgage rates look like? What are their ranges? Do they fluctuate in different regions, or are they standardized across the country? Take a look at our piece on second mortgage rates in Canada.
4. Second mortgage lenders
If you are interested in obtaining a second mortgage, who do you go to? Your bank? Your mortgage broker? A B-lending institution? A private lender? It might look like you have a lot of options, but actually second mortgage lenders tend to be quite picky about who they lend to. For more information on second mortgage lenders, click here.
5. Line of Credit vs Second Mortgage
There exist various ways of refinancing your mortgage. You can increase the term of your loan and borrow more money, obtain a second loan, or obtain a home equity line of credit. There is no universal "best" option; you have to consider your situation before evaluating your options and making a decision. Our article compares HELOCs to second mortgages and we think it will help you in your decision making process.
6. Using a second mortgage to purchase a car
It's no secret that a home loan is usually cheaper than a car loan, and so using a second mortgage to purchase a new vehicle can indeed be very beneficial to your wallet. It's a smart way to save. Of course, it might not always be the best way to go – some dealers offer same very great financing rates, but not all do. And if your credit score is a problem then typically you would be better off with a second mortgage. Read up on our article.
Do you like what you see? Recently we did a piece that showcased our articles on down payment and mortgages. Take a look!
---