Affordable Housing Crisis in Canada
There is currently a vicious crisis concerning affordable housing in Canada. While experts say we shouldn't spend more than 30% of our income on housing, there are thousands of struggling Canadians spending more than half their income on rent. What makes this issue even worse is that its effect doesn't end at housing. For those who live off minimum wage, it becomes almost impossible to maintain their budgets as so much of their income is going towards rent. This can lead to high levels of consumer debt, poor credit, and even homelessness. How and why has the housing market become, and continues to be, so unaffordable?
Affordability in Canada
The word affordable has changed drastically over the years. Today, an "affordable" house in Toronto can be anything under $1 million. As mentioned above, according to the Canadian Mortgage and Housing Corporation (CMHC), housing is considered "affordable" if it costs less than 30% of your income. However, for some people, this isn't enough to keep their current home, let alone buy a new one. Looking closely at Statistics Canada's numbers, it appears that this housing crisis is more severe in small, suburban areas and cities. According to The Globe and Mail (statistics taken from this article) , in British Columbia, 31% of renters in West Vancouver spend more than half their income on housing, compared with 25% in the City of Vancouver itself. Home and rental apartments in residential areas have been skyrocketing, causing people to leave their homes in search of cheaper places to live.
The Vicious Circle
Advocates state that the steeply rising cost of rent is a result of the lack of low-cost rentals supplied in the main cities. The majority of rentals in the cities are overpriced and privately owned by money hungry investors. This has forced low-income workers out of the cities and way from their jobs, to look for more affordable housing in rural areas.
With the influx of people moving from the cities to more rural areas, the housing prices also increase in these places. This then creates another issue as the people who leave the cities trying to escape the high cost of living are faced with prices just as expensive. The high prices in these communities then spread and affect the residents living in nearby, underprivileged regions, who now must also deal with price increases.
Do you think you're house poor? Read here.
 The Real Estate Boom
Another reason behind the affordable housing problem in Canada is the recent real estate boom. An intense growth in major cities, followed by the increase in demand for real estate, has a direct link to prices. As demand increases, so does the price. Additionally, people from other countries looking to either move to Canada or invest in property have caused this problem to worsen. Foreign investment in the real estate market has caused an increase in prices and the expected increase in immigration over the next few years will without a doubt escalate the demand for rental units.
Is there ever a right time to buy a house? Check out this article.
From Home to Vacation Destination
It's no secret that Canada is home to dozens of picturesque locations that make for great vacation destinations for both Canadians and tourists from all over the world. And while this is great for the Canadian tourist industry, for those families who have lived in these places for years, the financial burden is only getting worse. With popularity comes an increase in the cost of living.
As the price of houses continues to increase at startling rates, people are losing their homes and slowly losing their jobs. With a broken economy and aging housing stocks, communities are in need of reasonable, inexpensive housing.
---
★
★
★
★
☆
Rating of 4/5 based on 15 votes.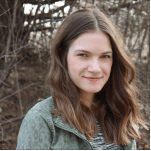 Posted by
Caitlin Wood
in
Money
Caitlin graduated from Dawson College in 2009 and completed her Art History degree from Concordia University in 2013. She started working as a freelance writer for Loans Canada right after University, eventually working her way up to Chief Content Editor. Her work has led to a large expansion of the company's content department and she manages a staff of talented writers who are passionate about educating Canadian consumers about credit, debt, and all things personal finance. With over five ...
---