Pre-Paid Credit Card Scams
Prepaid credit card and debit card scams have recently started to grow in popularity among criminals and crooks trying to scam people out of their money. These prepaid cards are not associated with your bank account because you buy them like you would buy anything else and therefore it will be hard for you to seek legal action if you were to be scammed. Scammers use prepaid cards in their scams because they are anonymous, easy to get a hold of and even easier to transfer the money on them. This is why it's important to be aware that these scams exist and that the people behind them will try to persuade and convince you that they're legitimate and have money to loan you.
How these scams work
The most important thing you can do to prevent this from happening is to arm yourself with information so you'll be able to recognize a scam right away. Here is a rundown of how these scams work and how the criminals target individuals.
Scammers will either email or call you to tell you that you are eligible for a loan.
They also post ads on popular advertisement websites, stating that they have loans to give.
Sometimes they target people who have already applied for loans online.
To receive the money you have been promised you will have to put a certain amount of your own money on a prepaid card, this acts as a fee or down payment for the loan.
The scammers will then ask you for the 14-digit card number so that they can access their fee.
They will then tell you to wait for them to contact you with further information.
But you will never hear from them again.
And you will never get the loan you were promised.
How to protect yourself
Because these scams are becoming so popular it is very possible that you will be contacted by a scammer pretending to be a legitimate company that provides loans. These scammers are professional criminals and they can be very persuasive so it's important to both understand the details of the scams that they're running and to protect yourself from becoming a victim. If you are ever in the situation where you are approached by one of these scammers here is the information you need to protect yourself.
Do not give out your personal information to people who contact you first.
Never provide a scammer with your credit card information or bank account information.
Keep your date of birth and social security number private.
Legitimate loan companies will never contact people at random to ask if they need loans.
Legitimate loan companies will also never ask for any kind of payment via a prepaid card of any kind.
Be aware of scammers who require a down payment or fee immediately before they can give you a loan.
Now that you're equipped with the proper information you won't have to worry about being a victim of a loan scam. Just remember that legitimate loan companies do not make the first move. If you're contacted by anyone informing you that you have been pre-approved or are eligible for a loan it is most likely a scam and you should end contact with them immediately.
★
★
★
★
★
Rating of 5/5 based on 1 vote.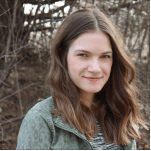 Posted by
Caitlin Wood
in
Loans
Caitlin graduated from Dawson College in 2009 and completed her Art History degree from Concordia University in 2013. She started working as a freelance writer for Loans Canada right after University, eventually working her way up to Chief Content Editor. Her work has led to a large expansion of the company's content department and she manages a staff of talented writers who are passionate about educating Canadian consumers about credit, debt, and all things personal finance. With over five ...
---