Online Cash Loans Canada
We all go through times in life when we need extra financial help. Whether it's to cover the cost of a car repair, to fix a broken appliance, or to deal with a medical emergency, life happens and it's often expensive.

When fast access to financing is what you need, an online cash loan might be the solution you've been looking for. With this loan option, you may be able to get approved in as little as a couple of hours and get access to the funds required shortly after. Let's take a more detailed look to help you determine if this is the right option for your needs.

Click here to learn how you can get an online loan with affordable monthly payments.
Best Options For Fast Cash Loans
There is more than one option when it comes to getting a quick cash loan to cover an expense in your life, and here are just a few of them:

Online lenders – The lending realm has been flooded with online lenders over the recent past, making banking and lending easy and convenient for the average consumer. Rather than having to physically go to a bank and fill out a loan application, online lenders allow consumers to submit an application online in the comfort of their own home.
Once the application has been submitted, it will be looked at almost immediately after submission. If everything looks good on your end and you meet the online lender's criteria, you can get approved within the same day and have the funds deposited into your account shortly afterward.

Car title loans – Many consumers might have a tough time securing a loan if their credit score or financial health isn't the greatest. But certain secured loans – such as car title loans – might make things a little easier. Car title loans are secured loans that use the borrower's car as collateral.

If you choose this type of loan, you agree to allow the lender to put a lien on your car title and temporarily give up the title in exchange for the money being borrowed. Once you repay the loan amount borrowed, you retain full possession of the title of your car.

That said, it's important to understand that if you default on your loan, you could lose your car. That's why it's important to make sure you've determined that you will be able to make timely payments so you reduce this risk.

Home equity loans – If you own a home and have a certain amount of equity built up in it, you may be eligible for a home equity loan. With this type of loan, you borrow against the equity in your home, which is the value of your home, less the outstanding amount left on your mortgage.

If you have at least 80%, you may qualify for a home equity loan. Like other types of loans, you'd get access to the funds needed and pay it back in installments. Like a car title loan, a home equity loan is secured. But in this case, your home would collateralize the loan (click here to learn more about collateral). Again, make sure that you make your payments in order to avoid the risk of losing your home.
What About Payday Loans?
While payday loans are certainly an option to get your hands on fast cash, they should be a last resort and perhaps be avoided altogether. That's because they can easily and quickly lead to serious debt issues. The interest rate on payday loans is extremely high, which can make it very difficult to repay the loan amount – plus interest – by the due date.

Payday loans usually have to be paid back in one lump sum in a short amount of time – usually two weeks or when your next paycheck comes in – which doesn't give you a lot of time to repay the loan amount. If you miss that date and have to take out another loan to pay back your original loan, the loan amount – and interest – will multiply, which can perpetuate the cycle and make it nearly impossible to climb out of this debt.

How Does an Online Loan Work?
The process of getting an online loan is rather simple and straightforward and includes the following steps:

Submit an application – Fill out all the blanks that the online lender requires and submit your application to be reviewed.

Go through the approval process – Once your application has been sent in, the lender will go over all the information and documents provided to make sure you're eligible for loan approval.

Receive decision – Within a few hours (or less), the lender will let you know whether you're approved or denied a loan.

Get your cash – If you are approved for the loan, the requested funds will be deposited into your bank account using the information you provided. You should then be able to gain access to the money right away.

Start making payments – Once you get your hands on the money, your obligations to repay the loan amount begin. You'll be required to make regular payments according to the schedule set forth by the lender until the full loan amount – plus interest – is repaid by the due date.

Need to secure a loan? Check out this list of 20 ways to get it done.
When The Banks Say No
Banks have stringent lending criteria, making it a real challenge for borrowers to get approved for a loan in this traditional way. It can be pretty discouraging and disappointing if the banks deny your loan application. But there are other options available if you've been turned down by your bank, and online lenders are one of them.

In fact, not only do online lenders provide a more convenient way to get a loan, but their lending requirements are usually lighter. Online lenders often offer different loan options for borrowers, including those with a less-than-perfect credit score or those who don't have much in terms of assets.

You can apply from wherever you happen to be that has a secure internet connection. The application process is rather simple and quick, and you can usually receive an answer within the same business day. What's even better is that you can get really quick access to the money soon after you are approved.

When it is a Good Idea to Apply For a Cash Loan?
There are certain times when a fast online cash loan may be a good option:

In the event of an emergency – If you need money immediately, then a fast cash loan might be right for you. Banks and other traditional lenders usually take a few days before they are even able to approve loans, and then the actual funds themselves can take forever to be accessed. Instead, a fast cash loan can give you the money you need right away, which is helpful in an urgent situation.

When the banks say no – If your credit score is not as high as it could be, you might have a tough time getting approved for a loan from the bank. If you're turned down for a loan from your financial institution, then applying with an online lender might be a good option. Their criteria are usually not as strict, making it easier to get approved for these types of loans.

If you're looking for a convenient way to borrow money – Sometimes all you want is a little more convenience when it comes to taking out a loan. While you may be able to get approved for a conventional loan at the bank, you might simply want to streamline the process and be able to apply and get approved for a loan without having to leave your home. In this case, an online loan would certainly make a great option.

Look here for some information about urgent cash loans in Canada.
Protecting Yourself From Loan Scams
While there are many legitimate online lenders, there are also a few scammers who are on the prowl to take advantage of borrowers. These predatory lenders prey on those who are most vulnerable and are seemingly desperate to get a loan. To protect yourself from these lenders, it's important to watch for the signs of loan scams, including the following:

You're guaranteed approval
The lender is not registered in your province or territory
There's no physical address for the lender
Your offer lacks important details
The loan offer comes with an expiry date, prompting you to act quickly
You're required to put up cash upfront
What Out For Loan Insurance Scams
Some lenders are also in the business of loan insurance scams. In this case, the "lender" offers easy loan approval, high loan amounts, a low interest rate, and an easy repayment plan. But in exchange for all of this, they'll also require loan insurance as a means of reducing the "risk" on their part.

They could ask for any amount of money to cover this cost, from anywhere between a few hundred dollars to a thousand or more. They'll ask to have this money transferred to them from a prepaid debit card, credit card, or online transfer via Western Union.

These are scams that you need to be on the lookout for in order to protect your hard-earned money.

Need an Online Cash Loan?
If online cash loans Canada sounds like a potential option for you to get the money you need to cover some expenses that have fallen onto your lap, give Loans Canada a call. We can help put you in touch with a legitimate online lender who can offer you what you need while treating you fairly. Get in touch with Loans Canada today!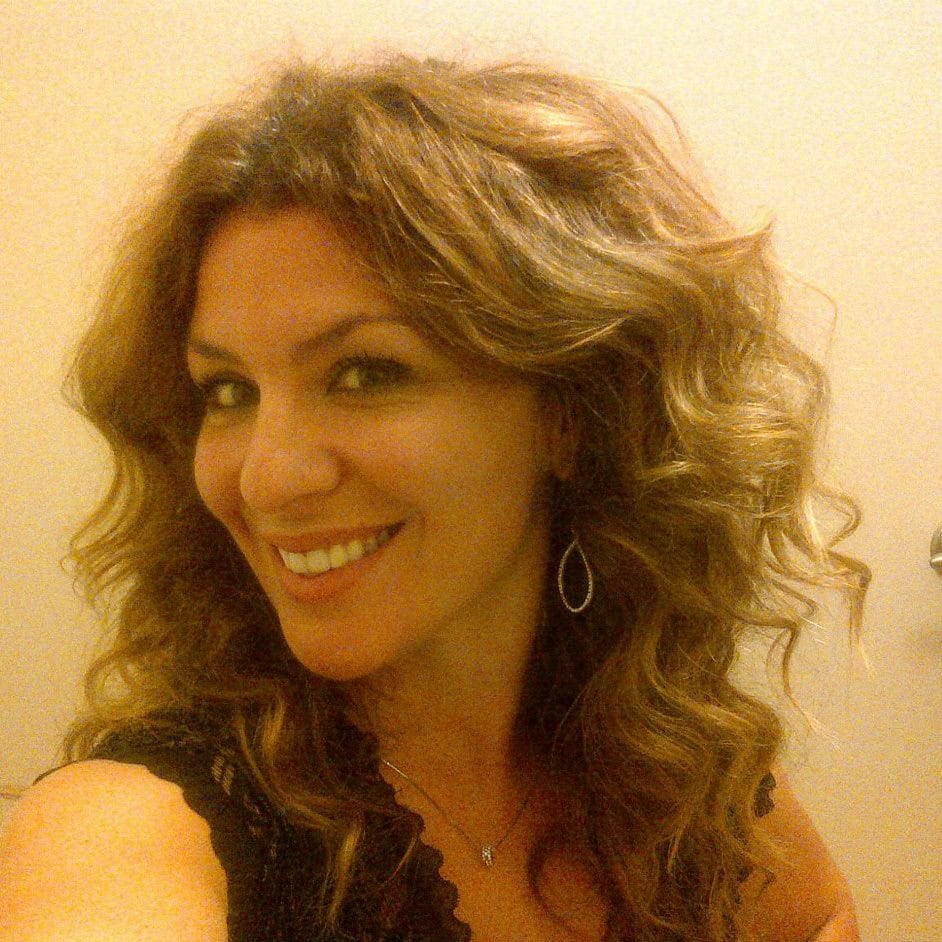 Posted by
Lisa Rennie
in
Loans
Lisa has been working as a freelance writer for more than a decade, creating unique content that helps to educate Canadian consumers. She specializes in personal finance, mortgages, and real estate. For years, she held her real estate license in Toronto, Ontario before giving it up to pursue writing within this realm and related niches. She enjoys sharing her knowledge and experience in real estate and personal finance with others. In her spare time, Lisa enjoys trying funky new recipes, spendin...
---