Loan Away With Loans Canada
From personal loans to cover the cost of a large expense to short term emergency loans to help deal with an unexpected event, Loans Canada can help you move away from unhelpful or unaffordable financing and gain access to the best options for your needs.
Getting approved for a loan doesn't have to mean going to the bank for multiple meetings or filling out countless applications. When you choose Loans Canada, you're choosing convenience and saving time, all while gaining access to multiple offers from a variety of lenders that specialize in what you need. 
So push unaffordable loans away with Loans Canada and choose more options, more money, and less time. Loans Canada offers a variety of loan products and services that can help you deal with whatever financial needs you have, regardless of your financial past or credit issues. 
Check out the most common reasons why people turn to Loans Canada for help, click here.
Unsecured Personal Loans
A loan that is not backed by collateral is known as an unsecured loan, also often referred to as an installment loan (click here to learn more about unsecured debt). With these types of loans, the lender bears a greater risk because they don't have an asset to seize in the event that the borrower defaults on the loan. 
Typically, both good credit and bad credit borrowers can get approved for unsecured personal loans. But, the lenders, requirements, and terms and conditions they can access will vary. Certain lenders will require the borrower to have good credit, a low debt to income ratio and reasonably high income to get approved. While other lenders specialize in working with borrowers who have bad credit or who have dealt with financial issues in the past.
When a borrower is approved, they receive a lump sum amount that can then be used for their needs. Payments will then commence on a regular, predictable cycle with the same amount owing every period. 
Title Loans
A title loan allows you to borrow money by using your car title as security. In other words, your car is basically being used as collateral. These types of loans are ideal for individuals who have low credit because lenders offering title loans typically do not perform credit checks. 
In order to qualify for a title loan, you must have some positive equity in your car. Title loans aren't usually large in size, but the equity in your car needs to cover the amount you intend to take out at the very least. In addition, lenders typically charge higher interest rates on this form of financing because they are working with higher risk clientele. 
Once you get approved for a title loan, you can use the funds as you need and start making payments. Despite the fact that your car title is being used as collateral, you can still drive your car as you normally would without any limitations. Although, your car could be seized in the event that you stopped making payments.
Everything you need to know about borrowing with your car, click here.
Guarantor Loans
Sometimes it's challenging for borrowers to get approved for a loan for various reasons. For example, having bad credit or being a student with no income can make it difficult to obtain financing. If you're having trouble getting approved for a loan, you can consider using a guarantor with good credit to co-sign your loan. Using a co-signer can help you work around credit issues, unreasonably high-interest rates, and special circumstances. 
A guarantor who co-signs on a loan agrees to cover the loan payments and other loan obligations in the event that the borrower defaults (check this out for more information about guarantor requirements). As you can imagine, it can be challenging to find someone to agree to do so on your behalf. Furthermore, you want to find someone you can rely on to cover your loan obligations if something happens to you. For this reason, close friends and family are your best options when searching for a guarantor. 
Want to pay off your consumer proposal and start building credit faster?
Emergency Loans
As we all have experienced at one point or another, life happens which can come with surprise pricey costs. When the worst of the worst happens, you may need an emergency loan to help you cover unexpected costs. 
When working through an emergency situation, it can be easy to react instead of thinking slowly about the situation you're in. This applies to securing emergency loans too, not just the situation itself. Even though you need money quickly, taking time to research lenders and find a good deal is wise.
Vehicle Loans
Most Canadians need a car to commute to work or facilitate their day to day lifestyle. Most can't purchase a car outright, so they turn to a vehicle loan instead. Vehicle loans work by extending credit to the borrower with the purchased car being used as collateral. If the borrower defaults on the loan, the lender has the right to seize and sell the car. 
Vehicle loans are one of the more flexible forms of financing on the market. Having good credit definitely helps secure car financing with low interest, but if you don't have the best credit it is entirely possible to find a lender that will work with you.
Home Equity Loans
Home equity is the portion of your home that you actually own. To determine what your home equity is, figure out what the current market value of your home is and how much you owe on your mortgage. Take the current market value and subtract your remaining mortgage balance, this is how much home equity you have. 
Home equity can be used as security for a loan. Usually, this type of financing is used for renovations or other home related costs. Since the home equity is being used as security for this type of financing, remember that the lender can seize your home in the event that you default. 
Want to learn how to build home equity and use it as security, this article is for you.
Consumer Proposal Loans
If you're working on paying off a consumer proposal, you may be wondering how you can speed up the process of paying down the balance. One way to speed up the process is by using a consumer proposal loan to pay off the remaining owed amount. After you pay off the consumer proposal with the loan, you only need to worry about paying off the new loan. 
Using a consumer proposal loan can help you rebuild credit faster and move forward from a past financial struggle, but proceed with caution. Using a consumer proposal loan means you will be required to make interest payments (interest rates tend to be high given your financial position) which are not applicable to consumer proposal owed amounts. In addition, getting into more debt when you've had financial trouble in the past may not be the best idea. All of that being said, what's right for you depends on your financial situation. 
Any Loan For Any Need
Whatever your needs may be, Loans Canada has the best options. Once you've taken the time to understand your unique financial position and goals, it's time to look for a loan that suits your unique needs. Reach out to Loans Canada to find an amazing loan match today!
---
★
★
★
★
★
Rating of 5/5 based on 1 vote.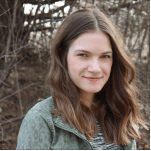 Posted by
Caitlin Wood
in
Loans
Caitlin graduated from Dawson College in 2009 and completed her Art History degree from Concordia University in 2013. She started working as a freelance writer for Loans Canada right after University, eventually working her way up to Chief Content Editor. Her work has led to a large expansion of the company's content department and she manages a staff of talented writers who are passionate about educating Canadian consumers about credit, debt, and all things personal finance. With over five ...
---