Loans, Credit, Mortgages and Financing in Newfoundland
By

Caitlin in Geo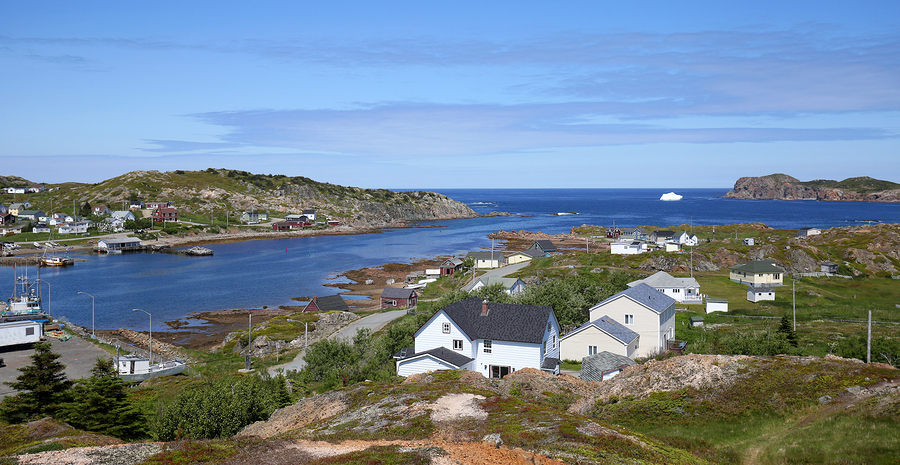 Newfoundland and Labrador is Canada's easternmost province, its name comes from the Portuguese term "Terra Nova", which means "New Found Land". The first European contact in the region is accredited to 15th century Portuguese explorer João Fernandes Lavrador, from which Labrador gets its name. The province is made up of the island of Newfoundland and mainland Labrador, but over 90% of the province's population lives on the island.
Fun Facts
John's, the capital of Newfoundland and Labrador, is oldest city in North America. The oldest street in North America, Water Street, can also be found in the province.
George Street has the most pubs per square foot than any other street in Canada,
In 1620 the Mayflower made a pit stop in Renews (eastern Newfoundland). It picked up supplies to finish its voyage to the New World.
Newfoundland and Labrador's language and dialect is extremely diverse. Different communities often have their own unique accent.
Provincial Statistics
| | |
| --- | --- |
| Population | 526,977 |
| Average Family Income | $73,850 |
| Average Price of House | $274,840 |
| Provincial Income Tax | 7.7% on the first $35,008 of taxable income |
| | 12.5% on the next $35,007 |
| | 13.3% on the amount over $70,015 |
| Provincial Sales Tax | n/a |
| Unemployment Rate | 13.3% |
| Insolvency Rate | 3.6% |
Newfoundland and Labrador Housing market
The Newfoundland and Labrador housing market is seeing slight price declines in comparison to previous years which saw solid price gains. The number of new homes being built has also started to decrease, while the sales on existing homes have stayed relatively flat.
How to be a Responsible Consumer
Protecting yourself from consumer fraud, credit scams and identity theft should always be a priority. By learning how to be a responsible and conscientious consumer you'll be able to arm yourself with the information you need.
Keep an Eye on Your Credit Report. Your credit report contains all your financial and personal information. Including your employment record, credit card use, previous and present debts and marital status, this is all extremely valuable information and you should always make sure it is up to date.
Maintain a Healthy Credit Score. Maintaining a healthy credit score will give you the financial freedom to pursue all your life goals. A high credit score will make applying for loans all the more easy and could potentially afford you more favourable interest rates.
Responsibly Manage Your Credit, Debts and Loans. Always pay your bills on time, especially credit card and loan payments. Only borrow money that you need and can afford to pay back. And If you're having difficulty keeping up with your bills get in contact with your lender or creditor right away.
Consumer Awareness in Newfoundland
Service NL works with citizens of Newfoundland and Labrador to educate them about their rights and responsibilities as consumers so they can be better equipped to make the best possible choices for themselves. For any questions you may have concerning consumer affairs, collection agencies, pension services, real-estate, fraud or financial literacy visit the Consumers section Service NL website.
Service NL
PO Box 8700
St. John's, Newfoundland and Labrador A1B 4J6
Telephone: 709-729-4834
Toll Free: 1-877-968-2600
Fax: 709-729-6998
Email: gsinfo@gov.nl.ca
Website: www.gs.gov.nl.ca/index.html
Protecting Your Personal Information
Always keep all of your personal information private; never share more information than you need to. Keep an eye out for strange charges on your credit accounts or errors on your credit report. If you think you might be the victim of identity fraud or a credit scam get in contact with the two major Canadian credit reporting agencies (Equifax and TransUnion).
Equifax Canada Inc.
Toll-free: 1-800-465-7166
www.consumer.equifax.ca/home/en_ca
TransUnion of Canada
Toll-free: 1-800-663-9980
www.transunion.ca
---