3 Mortgage Alternative When Your Bank Says No
By

Caitlin in Finance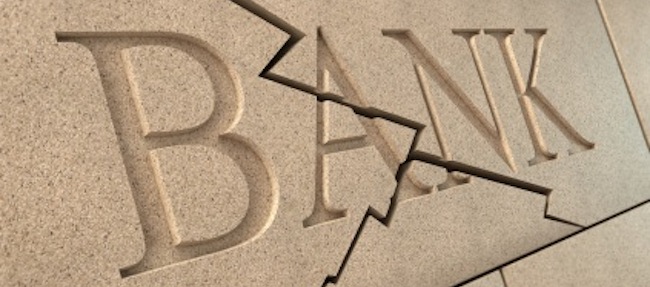 This article was written by Andrew C. MacDonald, president of OwnershipSolutions.ca.
When most buyers start looking to purchase a home, one of the first steps is to figure out how they're going to pay for their new home. The most common method that most buyers use to finance the purchase of a home is a mortgage.
However, over the past few years lending criteria have been getting tighter and this means the banks are saying "NO" more and more often.
So, what can you do if the bank says "NO"?
The good news is you don't have to give up, you can look at these 3 other options for financing your home:
Private Lenders
Seller Financing
Rent to Own
Financing Alternative #1: Private Lenders
The first alternative source of financing that you may want to consider is private lending. Technically these are still structured as mortgages, but private lenders often have more relaxed lending guidelines and may be willing to offer you financing when the bank is not.
In this case you'll usually need at least 15% as a down payment, and can expect interest rates that are much higher than the posted rates you'd find at a bank. If there is a short term problem keeping you from getting a regular mortgage or a great interest rate, these private lenders could be your best bet.
Financing Alternative #2: Seller Financing
The second alternative source of financing you can consider is seller financing. This is probably the toughest one to setup, but can be very flexible depending on what you're able to negotiate. The most popular form of this would be a case where the seller of a home may be willing to offer a Vendor Take Back (VTB) mortgage where they hold back a mortgage on the property in order to help you finance the purchase.
In this case, the rate and terms will depend on what you're able to negotiate with the seller, and you'll have to make sure you find a first mortgage lender that allows for this arrangement. If the amount of down payment the bank requires from you is more than you've got, this could be a good solution if you can find a co-operative seller.
Financing Alternative #3: Rent to Own
Finally, the third alternative source of financing is renting to own. With a rent to own program you'll be able to get into a home today and not have to worry about qualifying for a mortgage until the end of your rent to own term. Some of these programs are offered only on a specific home, while others like the program offered by Ownership Solutions work more like a mortgage and still allow you to choose your own home.
These programs are usually structured as a long-term lease with the option to purchase the home at a pre-determined price. The idea is that you can get into a home of your own today and then exercise your option to purchase once you are in a position to qualify for a traditional mortgage.
Rent to own programs can allow you the time you need to overcome whatever obstacle is keeping you from qualifying for a mortgage today. Whether you need to work on some credit repair, building a larger down payment or a longer track record of income, this alternative is quite flexible and can help you address any of these problems.
For more information on renting to own, check out the infographic.
Choosing the Right Financing Option
Determining the right option to finance the purchase of your next home takes a little bit of homework. Here are a few questions to help you get started:
What problem is keeping me from qualifying for a mortgage today?
How long will it take me to correct this problem and qualify for a mortgage?
How much do I currently have available as a down payment?
Am I willing to wait until I can qualify for a regular mortgage, or do I want/need to get into a certain home today?
Depending on the circumstances preventing you from getting a mortgage, one or more of these three alternatives may be great options to help you buy a home today. Take some time to understand your current situation, what you want and need in your next home, and then you'll be able to make an informed decision on which financing option is best for you.
Author Bio:
Andrew C. MacDonald is the President of Ownership Solutions and puts together win-win rent to own scenarios for clients when the banks say "NO".
---