Located on the eastern point of the Avalon Peninsula, St. John's is largest city in Newfoundland and Labrador, as well as its provincial capital. With a population of approximately 214,000 residents, the city is one of the oldest settlements in North America. Due to its proximity to the Gulf Stream, St. John's experiences a more humid climate than other cities in Canada. Much of the area is covered with spruce, fir and birch trees.
Unlike many cities on the Atlantic coast, the economy of St. John's is no longer dominated by the fishing industry. As of the late 1990's, St. John's has become the bustling center for Eastern Canada's gas and oil supply, which is harvested from the ocean floor, making it one of the world's 19 Energy Cities. It is also the home of the LSPU Hall and Resource Centre for the Arts, where numerous Canadian celebrities like Rick Mercer and Cathy Jones started their careers.
For more information about loans in Canada, look here.
I Want To…
Loan Myths
Unfortunately, there is a lot of misinformation when it comes to the idea of loans. Passed from person to person, some facts about the loan process become twisted over time. When you're looking to apply for a loan, you will likely hear a lot of loan myths, such as:
You need perfect credit or no lender will approve your application.

Don't worry. While certain lenders, like banks and other financial institutions, will generally look at your credit report and credit score, there are many alternative lenders will not. What they're really looking for is financial stability and a low risk of future bankruptcy on your part.

You will see the same interest rates with every lender. Actually, there are different lenders for every type of financing. When shopping around for a lender, you are sure to see a lot of variation in interest rates and monthly payment fees. Wondering how lenders set their interest rates? Find out here.
Your house is the only piece of collateral you can use for a loan. While it is true that your house can be used as collateral for a secured loan, you can also use any personal property that's of significant value, such as your car, plot of land, business or office. Want to learn the ins and outs of asset based financing? Watch this.
Credit cards are more expensive than loans. This depends on how responsible you are with your credit usage. If you're charging thousands of dollars to your credit card and not paying your bills in full, you will end up accumulating even more debt because of interest rate hikes and late penalties. However, depending on its size, a loan may be more expensive right away, especially for mortgages and loans for new cars, which will also require interest payments. Shopping for low interest rates? Read this first.
The loan application process is always tedious and long.

Not necessarily, depending on how efficient you are with your finances. If you're disorganized with your financial documents and don't fill out your application forms properly, the whole process will take longer. Having all your necessary information in order will help move things along quicker.
Preparing to Apply for a Loan
As we mentioned, having all your financial information in order and ready for your lender's inspection is important. That's because one of the first things any good lender will do is review your financial history. Disorganization is a warning sign to them that you might not be responsible with your finances. There are also several other steps you can take to prepare yourself for the loan application process:
Know how much you want to borrow beforehand.

Loans come in all amounts, for all kinds of expenses, so having an idea of how much of a loan you want is a good first step.

Make sure you can afford it down the line. One big mistake that many first-time borrowers make is not realizing how much their loan could cost them down the line. Review your income and savings, make a budget, calculate your future loan payments, including interest rates. Be certain a typical financial emergency wouldn't get the better of you. Check out your 2018 guide to budgeting.
Check your credit score.

True, some lenders don't take your credit score into consideration. However, checking it yourself is a way know if you're in good enough financial standing to afford the debt a loan will put you in.

Figure out if a lender's payment schedule is right for you. Once again, you may not be able to continually afford loan payments, especially over a period of years, as you would have with a mortgage. Always choose a lender that will outline a reasonable payment schedule for your financial needs. Click here if you've been trying to compare lenders in Canada.
Make sure your debt-to-income ratio is as low as possible. It's recommended that your debt-to-income ratio is no more than 30-35%. Weigh your monthly loan payments (interest fees included) against your regular monthly income. If your ratio ends up higher than 30-35%, consider holding off until you can earn a better income.
Ever wonder how your credit score is calculated? This infographic is for you.
Loans and Your Credit Score
Another thing that many borrowers don't realize before they apply is that a loan will definitely have an effect on their credit scores. For example:
Making payments on a regular basis (meaning they are on time and within the designated amounts) will have a positive effect on your score, causing it to rise.

Late payments, short payments or failure to pay altogether will have a negative effect on your score. Depending on how many payments you've defaulted on, your score could drop significantly, ruining your chances of getting approved in the years to come.
If you're responsible with your loan payments, it will benefit you greatly in the long run because your credit will improve. Be sure that you choose a lender who reports your progress to at least one of Canada's main credit bureaus, Equifax or TransUnion. Looking for some ways to improve your credit this year? Try reading this.
Remember, if you don't have a favorable credit score, but still want to apply for a loan, it's not a big problem. What lenders are really looking for are warning signs that you will end up at risk of declaring bankruptcy. After all, they are businesses and need to know that you will be able to pay back. So, if they see that you're trustworthy with money, it will give them confidence that you will be trustworthy with your loan.
Having trouble understanding personal bankruptcy? Watch our video.
Frequently Asked Questions
I want to get approved for a loan. What can I do?

There are a few different things that you should do before applying, like:
Reviewing your credit report and credit score. This something you should do at least once a year. It will give you a better idea of your financial standing, so you can decide if you're ready to take on a loan.

Researching lenders properly. You will come across different lenders catered to different kinds of loans. However, there are many illegitimate organizations out there that will try to steal from you, so research is key.

Consider an online lender. You never know, dealing with your loan online might work out better for your lifestyle.

Have all your financial documents organized properly so your application process will run smoothly.

Pay off your other debts! If you owe money to other sources, like credit card companies, it might make lenders think you're prone to debt problems. Looking for some debt management tips? Find them here.
Will I still get approved if I have a less-than-favorable credit score? Yes, while banks will likely check your score before lending to you, many other lenders will not, as long as they know you'll pay them back. However, a good credit score is always an asset! Wondering if you can get a loan with a credit score of 450? Look here for the answer.
Can a loan impact on my credit score?

As we mentioned, your loan will definitely affect your credit score. Late and defaulted payments will make your score decrease, while full, scheduled payments will cause it to increase.

Which one should I choose to pay my expenses? A credit card or a loan?

That really depends on how big the expense is. A house, for example, can cost hundreds of thousands of dollars and take years to pay in full, so a mortgage loan is the best choice for most. However, smaller purchases, like consumer goods, can be far easier with a credit card.

I don't have a credit history. Will a lender still grant me a loan? Yes. A credit history is a sign that you've used a credit product before, such as a credit card. True, a good credit history is never a bad thing. It's a way to show your lender that you've been responsible with your previous credit payments, but you don't necessarily need one for a lender to approve you. Click here to see how your payment history affects your credit card score.
Why would my bank refuse my loan application?

If your credit score is low or you've displayed a history of debt problems, a bank might refuse your application because they have stricter rules than other lenders.

Some lenders ask for a deposit. Is this a common practice? Absolutely not! A demand for an advanced deposit is a sure sign that this "lender" is actually trying to scam you. A legitimate lender will never ask for payment before your loan is approved because it is illegal to do so. Do not give the scammers any information about you or your finances. For some information about loan insurance scams in Canada, read this.
How many days will it take to receive my loan once it's been approved?

After you've provided your lender with all the necessary information and filled out your application to the best of your ability, it should take somewhere between 24-hours to a few business days to receive your loan.

If I have enough money, can I make my loan payments early?

Unfortunately, most lenders want you to stick to your designated payments. They need to charge you interest in order to make a profit. Some lenders might offer early the payment option, but they may also tack on a penalty fee.
Loans For All Your Financing Needs
If you're looking for the right financing, Loans Canada is here to help!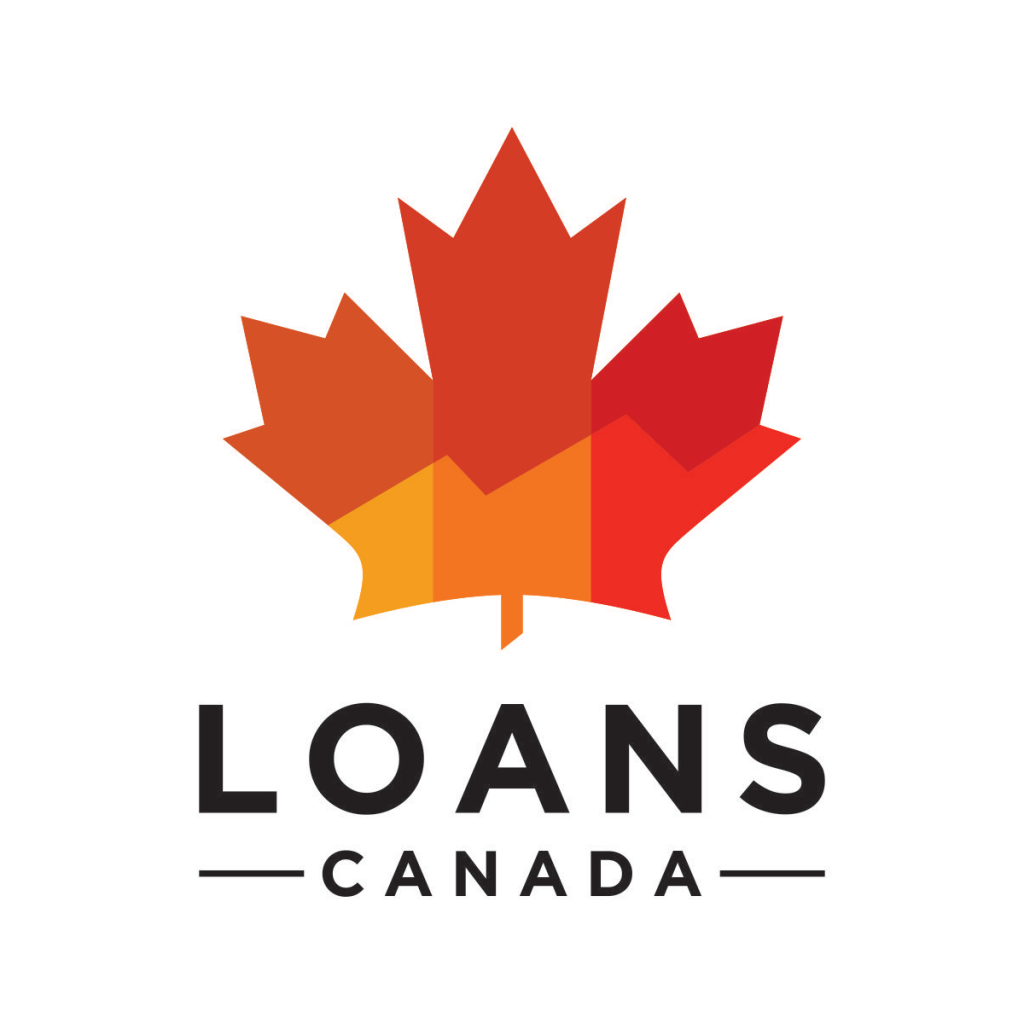 Posted by
Bryan Daly
Bryan completed the Cinema, Video, and Communications program in Dawson College and holds a Bachelor's Degree in English Literature & Creative Wri...