The amount of consumer debt in Canada is high and has been on the rise for the past several years. No province is immune to that rise in debt, but there are some provinces that are doing better than others. Unfortunately for those in Newfoundland and Labrador, they have one of the highest debt loads for any province. Many residents in the province are also having difficulty making timely payments, which is obviously not a good thing.
While some people can handle their debts on their own, others cannot. If you find yourself having trouble paying off some of your debts, there are a few options you can decide to take. One of the most common is credit counselling. In this article, we will explain the process and benefits of credit counselling in Newfoundland and Labrador, as well as other possible debt relief options.
What is Credit Counselling?
Before going any further into the process of credit counselling or how to choose a credit counselling agency to work with, we need to make sure everyone knows and understands what credit counselling is.
Credit counselling services are established to help you to alleviate your debts through education, budgeting, and other practical tools. During your counselling sessions, you will work with a qualified professional, who will help come up with a plan to get you out of debt and make sure it works for you.
While credit counselling doesn't get rid of your debts for you automatically (and you will still have to put the work in), it will give you the skills and tools necessary to learn how to deal with your debt. Using this knowledge, you will hopefully never get stuck under a mountain of debt ever again.
For more information about credit and debt counselling, click here.
How Does Credit Counselling Work and Advantages of it?
So, how does credit counselling work and how does it help you get out of debt?
The first step is to, of course, find a suitable credit counselling agency in your city (we will speak more about tips on choosing the right agency later in this article). Once the agency is chosen, you will begin to receive consultation from a professional, who will work with you on ways to reduce and eventually get rid of the debt. You will need to provide them with your personal information, information about your various debts and assets, and also explain your financial goals to them. Once they have this information, they can begin to craft a plan of action for you, while also educating you on budgeting, saving, how to develop good spending habits and more.
In addition to that, credit counselling agencies can help negotiate with creditors, assist with debt consolidation, and come up with a suitable debt repayment plan with you. Remember, however, they are just there to assist you and answer your questions. You still are required to make lifestyle and financial changes to really make credit counselling work.
Read this to know what to expect during your first credit counselling session.
How Do You Know If You or Someone You Know Needs Credit Counselling?
In reality, there is no right or wrong time to determine when you or the people around you will need credit counselling. It all depends on your particular situation and your level of comfortability when it comes to you or your family's debts. On one hand, a you or a family member might be able to handle a large debt payment every month (due to high income, good financial habits, etc.), while another person might struggle to cover a small debt payment (due to their bad habits, excessive spending, or a low income).
The simple answer is that you should seek out credit counselling or other debt relief help when you feel that you can no longer handle your debts. However, when you decide to seek out counselling is completely up to you.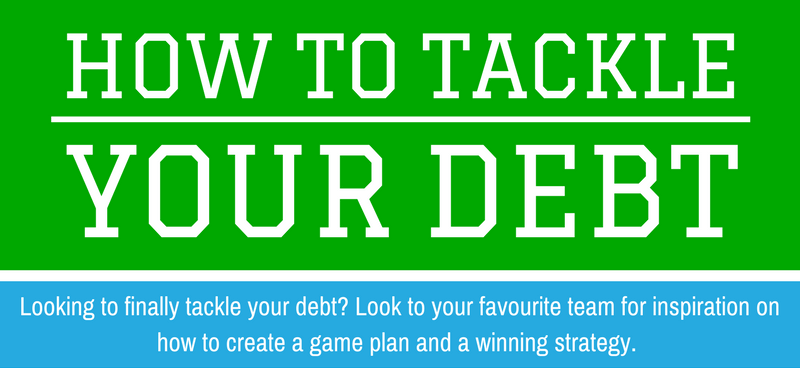 Interested in credit counselling to help with debt? Check out this infographic.
How to Choose a Credit Counselling Agency?
So, if you decide that credit counselling is something you want to consider, the next step is to find out which credit counselling agency you want to work with. But how do you choose the right agency?
If you are in St. Johns or another large city, there is a good chance there are multiple agencies to choose from. The most important thing you should do is research your choices online. For starters, the internet should have a ton of ratings and reviews. You could also get some real-life accounts from different places, then see if any of your family members or friends have used credit counselling before.
To learn about credit counselling in Nova Scotia, look here.
Because these services are rarely free, you might also want to consider the price of the agency when deciding which one to work with. While you shouldn't necessarily go with the cheapest organization, if you are already in debt trouble, you may not want to choose the agency that charges the highest fees.
Of course, you also want to be sure the agency has a good reputation and the professionals working there are qualified, and knowledgeable of the subject manner. So, make sure to visit a couple of different places to be certain you're making the right choice. Go check out the physical location and talk to employees in person, as any company or professional can sound great via email or on a website, even if they aren't in real life.
Want to know how long credit counselling usually take? Read this.
What Other Options Are at Your Disposal?
As we mentioned, credit counselling isn't the only option at your disposal for debt relief in Newfoundland and Labrador.
You can also look into debt settlement and debt consolidation. If your situation is particularly rough and you don't see a way out of debt, bankruptcy is a viable option for you as well. However, bankruptcy should be the last resort, as it can severely damage your credit report and score, which could make securing more debt in the future very hard.
Any good credit counselling agency should go over these other options with you and help you make an informed choice that is right for you and your financial goals. They will not let their biases or subjective thoughts affect their decisions and will do what's best for you and your scenario.
Final Thoughts
We hope this article has helped make credit counselling in Newfoundland and Labrador a bit easier to understand. Seeking debt relief help from others can be intimidating, but by using the information within this article, hopefully, you will feel more comfortable doing so, if and when you find yourself in debt trouble.
Posted by
Kale Havervold
After dipping his toes into freelance writing while still enrolled in school, Kale decided to pursue freelance writing as his career after earning his...