Most Canadians have some form of credit. It can be challenging to rent a car, book a hotel, or buy theatre tickets without providing a credit card number. We use this credit because our credit history becomes important when we consider buying a house or purchasing a vehicle. Credit has a purpose and when it is used wisely, it can be very helpful. Unfortunately, once we start using credit, we don't always manage it well.
Want to know how your payment history affects your credit? Find out here.
Nobody ever intends to go broke, but life happens. Maybe you learned or developed poor spending habits. Maybe you got caught up in instant gratification or disorganization prevented you from managing your spending wisely. Your current financial situation may not have even been your fault. Perhaps you lost your job, went through a divorce, or had a medical emergency that left you unable to work and depleted your savings account. The possible scenarios are endless.
Considering Filing for Bankruptcy?
The reality is, if you are thinking about bankruptcy, you're already in debt pretty deep. Payments are becoming difficult to make. Maybe you've already even missed a few. You may be getting calls from collections agencies, making threats if you don't bring your accounts up-to-date immediately.
Being harassed by debt collectors? Click here to learn what you can do to avoid any further troubles.
When you are in over your head, bankruptcy can provide you with a fresh start. While this option needs to be considered carefully and avoided when possible, it can help you get back on track when there are no other options. When you declare bankruptcy, your unsecured debt will be eliminated, freeing up money to pay down secured loans you may have. You won't receive any more calls from collection agencies and legal action against you will cease. It can be a great relief for many people.
Having trouble understanding the personal bankruptcy process? Take a look at our helpful video!
Who Can File Bankruptcy in NB?
If you can't see a way out of debt and you owe at least $1000, bankruptcy might be the best option for you. You must be insolvent, meaning unable to pay your debts, in a situation where your liabilities are worth more than your assets.
When you are considering bankruptcy, you'll need to meet with a professional Licensed Insolvency Trustee. Like in other provinces, New Brunswick insolvency trustees are trained in ethics, are government regulated, and have your best interests in mind.
Can You Avoid Bankruptcy?
When you meet with a bankruptcy trustee, he or she will review your finances and help you choose the best route to take based on your unique situation.
When you file for bankruptcy, you might be able to eliminate a lot of debt and relieve a great deal of stress. You should never take the decision lightly though since bankruptcy comes with several disadvantages:
It Hurts Your Credit Rating – A poor credit rating can not only affect your ability to obtain credit, but it could also affect the opinion of potential landlords and employers who can also pull your credit (with your permission).
What's the difference between a credit score and a credit rating? Read this for the answer.
It Has Staying Power – According to Equifax, one of Canada's two main credit reporting agencies, a bankruptcy will stay in your credit file for up to 6 years, before it is purged. With TransUnion, it can stay in your records for 7 years.
Want to know how long some information stays on your credit report? Check this out.
It Hurts Your Finances – You may have to surrender certain assets when there is equity involved. You will need to make lifestyle sacrifices in order to make consistent payments. If you make more money, your payments may also go up.
Do I Have Any Other Options?
You might end up deciding that bankruptcy isn't for you. Maybe you want to avoid the negative impact on your credit score or you can't file because your income is still too high. Your insolvency trustee might still be able to help you get on top of your credit issues by looking at other options.
For a more detailed article about these other options, look here.
What's Involved in Filing for Bankruptcy in NB?
With NB Bankruptcies, the procedure is fairly standard. You will meet with insolvency trustee regularly, usually monthly and you will need to attend credit counselling sessions. Your trustee will require you to gather the necessary paperwork, including proof of all your income and your tax returns from the Canada Revenue Agency. After court proceedings, your payments will be calculated, and you will need to make them on time, every month, for the duration of your bankruptcy period.
For more information about credit counselling in New Brunswick, read this.
While bankruptcy costs vary with individual circumstances, typical NB bankruptcies cost about $1800, divided into monthly payments of about $200. Most bankruptcies are discharged after about 9 months.
Bankruptcies in NB: Which Assets Can I Keep?
When you declare insolvency, the assets you can hold on to vary by province. New Brunswick bankruptcy exemptions are based on the equity you have in your assets; that is, the difference between the asset's value and the money you still owe on it. Some exemptions include:
Furniture and appliances for your home, if the equity is less than $5000

Your primary vehicle, if it's equity, is less than $6500 (maybe exempt only for employment use)

Tools that you use in your trade, with equity up to $6500

Unlimited clothing

Unlimited medical or health assistive devices

Food for up to 3 months

Fuel for up to 3 months

Pets
If you own a farm, you are also entitled to livestock and seed exemptions. If you have Registered Retirement Savings Plans, you will be able to keep your investments, except for payments made within the year prior to filing for bankruptcy.
This list is not necessarily exhaustive, so you should speak to your licensed bankruptcy trustee to find out what the exemptions are in your individual situation.
What can and can't be included when you file for bankruptcy? Find out here.
Fixing the Problem
Whether you choose to file for bankruptcy or take a different route to get out of debt, you need to figure out how to get back on track with your spending habits. Create a budget and stick to it. Make sure you know where every dollar is going.
Looking to rebuild your credit after your bankruptcy? Try reading this.
When you manage your money well, you can find room for the things you enjoy and save for the future. Even if you need to choose bankruptcy at this time, it's not the end of the world. You can spend carefully, save prudently and rebuild your credit score in time.
Getting The Help You Need
if you're looking to file for bankruptcy but have no idea where to start, we can help by putting you in touch with a professional in your area.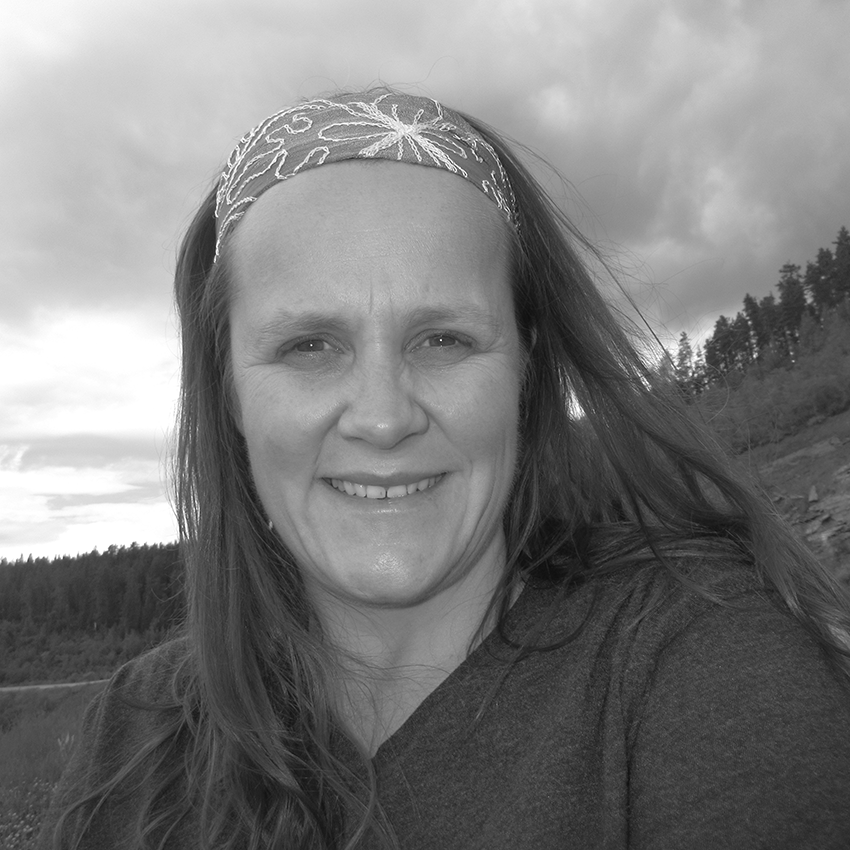 Posted by
Shari Talbot
Shari is a Freelance Writer, specializing in personal finance, business blog content and education. She enjoys taking complex information and putting ...