Dealing with debt of all kinds is very common for many Canadians across the country. We often have car loan debt, student debt, credit card debt, and mortgage debt. However, while we will all have to deal with debt at some point, each province has their own unique amount and varying types of debt that they deal with. If you are from Manitoba, we have good news, as Manitobans have the smallest amount of debt on average, when compared to other Canadian provinces.
However, while that may look good, there is a dark side to Manitoba's relationships with debt. Unfortunately, the delinquency rates for Manitobans in debt are up 10% from where they were a few years ago. This paints a very clear picture, one that suggests that some Manitobans might have difficulties paying off the consumer debt they have, if they try to do it on their own, that is.
While lots of people are able to pay off their debts on their own, there are also a fair amount of people who cannot. For whatever reason, they struggle with their debt load and require some help. However, they do have many different options at their disposal. One of the most popular and helpful options is to participate in credit counselling.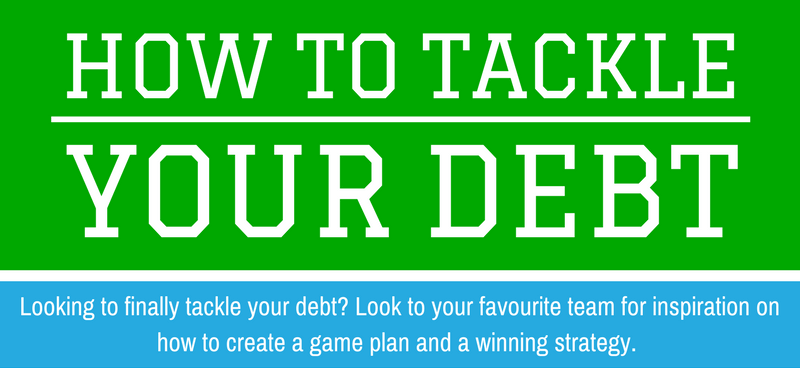 Interested in learning how to tackle your debt on your own? Check out this infographic.
What is Credit Counselling and How Does it Work?
Credit counselling is a common process that is primarily used to help individuals make real progress toward paying their debts. It's also beneficial because it can increase their financial education, so they better understand how to deal with any future debts they might encounter. If you decide to enter a credit counselling program, you will be working one-on-one with a qualified credit counsellor who will not only help you get out of debt but will also negotiate with your creditors on your behalf. The counsellor can even try to work with your creditors so that you might be able to pay off part of your debt.
How Does it Work?
So, we've determined that credit counselling can help you in a variety of ways, but how does it work? Well, the first thing is to make sure that credit counselling really is the step you want to take. This will involve researching and considering all your other options. Once you have figured out that credit counselling is the right choice, you will have to consider which credit counselling service to go with (keep reading to learn about how to best choose a service).
Next, you will meet with your counsellor and will need to brief them on your financial situation, such as your income, debts, assets, goals, and more. Next, you will discuss how you want to go about clearing up your debts. Once that is all figured out, your counsellor will come up with a plan for you. They will also provide you with the necessary education and materials to help you put that plan into action, with the hopes of getting you out of debt for good.
Check this out if you have a low income, but you need to get out of debt fast.
What To Expect From a Credit Counselling Service?
Now that you know a bit about the process of using a credit counselling service, what should you expect from them? Well, for starters, the counsellor you're working with should remain professional, honest, and objective. They will not judge you based on your attitude, aptitude, or financial situation. All they want to do is educate you and help you, so you shouldn't feel judged by your counsellor at all.
Another thing you should expect is that they will keep everything confidential, meaning they won't share your information with anyone else. They will work with you, and only you, to devise a plan of attack when it comes to eliminating your debt and leading a more financially stable life.
Look here to learn how you should handle your first credit counselling session.
Of course, it's important to remember that these services and programs aren't magic. They won't automatically get you out of debt just because you joined. In fact, it will take a lot of hard work and lifestyle changes for you to be able to change the course of your finances.
Reasons Why People in Manitoba Might Enter Credit Counselling
So, what are the reasons that individuals in Manitoba might need to enter credit counselling? The most common reason (as you can likely tell by the recent 10% rise in delinquency in the province) is that many individuals are having trouble making their payments. These individuals feel they cannot get out of debt on their own and require assistance from an outside source to help them out.
However, it is not just those who are way in over their heads that want to become involved with credit counselling. It can also be a helpful tool for people to simply increasing their financial knowledge. In fact, people often enter credit counselling for a number of reasons. There are no right or wrong reasons to want to speak with and work with a credit counsellor. It is a private and safe way to get some help without asking friends or family, and having them potentially find out about your financial struggles.

Take a look at this infographic to learn how to spring clean your finances.
How Do You Know When You Need Credit Counselling?
As we said, there are no right or wrong answers when it comes knowing when its right to seek out credit counselling. For some people (who are not used to having a lot of debt) it might be right away, while others (who have had debt all their lives) might be more comfortable dealing with debt on their own. The choice is yours as to when (and if) you seek out a credit counselling service.
Trying to decide if you need credit counselling? Read this.
Of course, if this doesn't seem like something you would find appealing, there are other ways get out of debt. Two of the most popular methods are debt consolidation and debt settlement. Debt consolidation involves taking out one large loan to pay off many others. This can help you better manage your finances (as you will have one source of debt, rather than multiple sources) and you might even be able to get a lower interest rate.
Debt settlement, on the other hand, is when you and your creditors agree on a reduced balance that you will pay. Sometimes, reaching an agreement on terms for a settlement can be tough, but if you are able to, you can save some money.
However, does debt settlement affect your credit? Find out here.
What To Look For in a Credit Counselling Service?
Once you are ready to work with a credit counselling service, you need to be sure to select the right one for you. Most cities will have a variety of different services or programs, so you need to decide which one works best for your financial situation.
Look For Reviews
The first thing to do is to examine the reputation of a credit counselling service and ensure they are not only reputable but effective as well. Look them up online, examine their ratings and reviews. You can also talk to your friends and family to see if anyone has had any first-hand experience with the company.
Watch Out For The Price
Another thing to consider is price, as most credit counselling agencies will require you to pay for their services, except for a few that are non-profit organizations. Price isn't the only (or even the most important) thing to consider, but if you are working with them, it likely means that you are already likely struggling with money, so saving money when you can is important.
Are You Comfortable?
You also want to make sure you are comfortable with and trust them. If you feel on edge with the company or the counsellor you will be working with, don't just ignore those warnings. You are dealing with very sensitive and private information, so you want to ensure you are treated with respect and that you feel confident in your choice.
Manitoba is home to many different credit counselling agencies and other services that could help you deal with your debt and credit problems. We hope that this article has been helpful in educating you more about the process of credit counselling and what it entails. Of course, be sure to do your own independent research and consideration of all the options before you decide to go with one.
Get The Help You Need
Dealing with debt is often not an easy road to take, that's why we can't recommend enough that you seek the help of a professional credit counsellor to guide you along the way.
Posted by
Kale Havervold
After dipping his toes into freelance writing while still enrolled in school, Kale decided to pursue freelance writing as his career after earning his...