If you feel that you are overwhelmed with your debts, you are certainly not alone in Canada. Many people take on too much debt and are stuck with payments that they are unable to keep up with. You might try and battle these debts and their payments on your own but that is easier said than done.
Take a look at this timetable to see how ongoing debt could affect you.
However, you are not doomed to continue doing it all alone. Thankfully, there are options out there for those who find themselves in mountains of debt and need some assistance. One of the most popular and common options is debt consolidation.
What is Debt Consolidation?
Debt Consolidation is essentially when someone gets a new and larger loan, to pay off all of their smaller existing loans. By doing this, they are combining all of their debts into one, which makes handling debts much easier. For example, many people have several payments to make every month, and it can be easy to become confused or miss some of them.
Here's what happens when you can't make your loan payments on time.
In addition to making your monthly payment a lot easier, debt consolidation can also help you get a lower interest rate, which could save you a ton of money in the long run. This can help you pay off debt faster and get back on track to healthier finances and a better credit score.
What is a Debt Consolidation Program?
Debt consolidation programs are also a good option, where you'll be working closely with a credit counsellor to ensure that you are able to enjoy a debt-free future! These programs will help you to combine all of your debts into one, simple payment and help reduce your monthly debts.
Want some information about credit counselling in British Columbia? Look here.
The main difference between a debt consolidation loans and a debt consolidation program is that a debt consolidation loan requires you to take out a loan to pay off all of your debts, but with a debt consolidation program, your debt relief provider will help you combine all of your debts into one payment. This prevents you from needing to take out a loan, and also, many prefer to work with a debt relief specialist instead of handling this alone.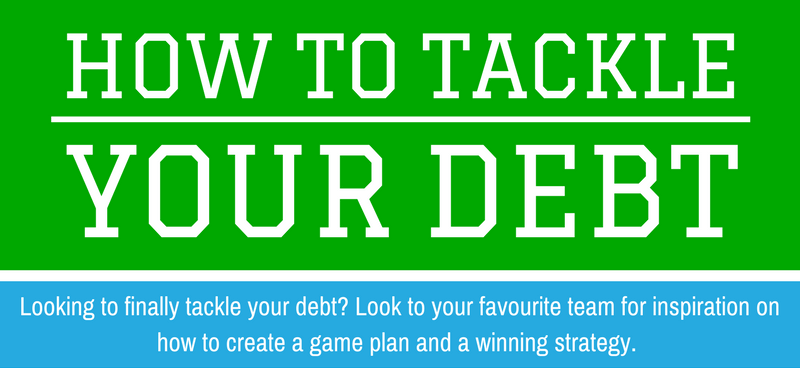 Check out this infographic for even more information about how to tackle your debt.
Reasons Why People Get into Debt in British Columbia
Debt consolidation is a debt relief option that can work for a wide variety of people, with a variety of different types of debt. So, just what sort of things lead people to get so much debt that they need to consider debt consolidation?
Well, there are many different reasons that people get into debt in British Columbia and they include:
Overspending and not tracking where all of their money is going each month

Losing a job and having to use their remaining savings to handle bills

A demotion or other reduction in their income

Emergencies such as a

car accident

, home repairs, and medical issues can often force people into debt

Buying a home that they simply cannot afford, which can be a problem in expensive places like Vancouver and Victoria, in particular
For a better idea of the cost of buying a house in Canada, look at this infographic.
Keep in mind that not all debt can be consolidated with a debt consolidation program and often a debt consolidation loan requires an average to good credit score. So, depending on what type of debt you have and how you accumulated it, one of the two debt consolidation options available to you may be a better choice for your needs.
To read more about consolidation and how it can help you, check this out.
Bad Debt vs. Good Debt
When we think of debt, we always seem to assume that debt is bad. However, this isn't really the case. While some debt is definitely bad, other sorts of debt can actually be good and helpful in certain scenarios. In an effort to differentiate the two, we'll take a closer look to ensure you know which debts are considered good and which are bad.
Click here to see some debt consolidation options for those with bad credit.
Bad Debt
Bad debt is bad because it pays for things that don't provide any sort of financial return, and will actually make your finances worse over time. Also, once you bring interest into the fray, this debt becomes even worse. Examples of bad debt include consumer debt and credit card debt, payday loan debt and even car loan debt as vehicles are depreciating assets.
Trying to find debt relief from your payday loans? Read this first.
Good Debt
On the other hand, good debt is debt that you take on that will essentially act as an investment in yourself or your future. These include things like student loans, investment for your business, or a mortgage.
Of course, if you can go through life without any sort of debt that would save you the most amounts of money, but that simply isn't realistic at all for most people. Also, these rules aren't black and white, as a mortgage isn't always a good debt, especially if you are house poor.
Debt Consolidation Options That Work For You
If you feel that debt consolidation is the debt relief option you want to go with, feel free to reach out to Loans Canada and we are confident that we can help.
Posted by
Kale Havervold
After dipping his toes into freelance writing while still enrolled in school, Kale decided to pursue freelance writing as his career after earning his Bachelors degree from the University of Regina. In his six-year career as a professional writer, Ka...