Where are interest rates headed?
By

Caitlin in Mortgage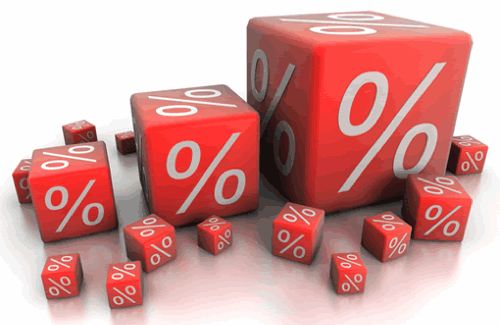 A lot of changes have taken place in the mortgage industry this year; the biggest of course being the introduction of the new mortgage rules. In response to the change in mortgage regulations interest rates have maintained at a constant and stable low throughout the year. The stability of the low mortgage rates we have experienced is likely powered by the increasingly competitive lending institutions. To illustrate this trend, take a look at how the banks must respond to the new mortgage rules: these rules make it harder for individuals to qualify for a mortgage which in consequence creates a drop in demand for mortgage and mortgage related products. In response to this negative fluctuation, banks have to lower their prices (so to speak) to stay competitive, attract new customers and keep profits up.
On the other hand, what kind of activity does the Canadian government want to see? While banks are struggling to keep their numbers up and competing to stay in the game, what does the government hope to gain from all of this? Well, the new mortgage rules were put in place to cool the Canadian mortgage and housing markets: prices have been escalating quickly, there are concerns of a housing bubble, and the government had to take measures to deter any major hits to the economy that could have risen from a housing market that's been growing at a very fast pace. These rules were also put into place to prevent mortgage defaults. But what does the government want to see happen with mortgage rates?
Naturally, the government wants to see mortgage rates trend in parallel to their goals, that is, a slower or cooler mortgage industry. For the housing market to really cool mortgage rates would have to rise because nothing decreases demand like an increase in price. However the opposite is occurring, lenders are responding to the tougher mortgage rules with lower rates to keep their sales and profit margins up. This demonstrates a conflict between government and business. The question is, what conclusions can we draw from these two conflicting forces?
Here at Loans Canada we think that mortgage rates will remain low for at least the near future. The Bank of Canada kept the lending rate constant earlier this month when they made their announcement so we know that rates won't see an immediate jump any time soon. We believe that we won't see much fluctuation though while rates are unlikely to continue to fall; it's equally unlikely to see them increase. On the other hand, any further government intervention at this point also seems very unlikely because of the changes the government has implemented this year already.
And now for the million dollar question… what does this mean for potential home buyers? Take advantage of the great low rates available to you now!
---