Debt Repayment Motivation
Getting the motivation you need to start the debt repayment process can seem like an impossible task. Taking the first step towards accomplishing a goal you've set for yourself is usually the hardest part, so how do you get motivated to start paying off your debts? And how do you stay motivated after months of cutting back?
The easiest answer to these questions is through hard work and dedication. But when you need a little extra help to finally meet your goals, here's how to find your motivation and keep it through all the ups and downs of debt repayment.
Want to learn more about how to deal with your debt? Click here.
Figure out Your Starting Point
Debt can seem extremely intimidating when you don't know what the exact numbers are, having this undefined amount looming over your whole life can and will make your debt repayment experience a lot harder. You, without a doubt, need to define exactly how much debt you have, who you owe it too, how much interest you're paying and how long it will take you to pay it off if you only make the minimum payments.
Having specific numbers written out where you can see them, change them and reference them whenever you need to, can be a really great way to stay motivated. A simple spreadsheet will allow you to keep track of all the important information concerning your debts. You can create a Word document, an Excel spreadsheet or simply write it down on paper with a pen, whatever works best for you.
Consider creating a document that looks something like this, you can include or exclude whichever categories best fit your current debt situation:
| | | | | |
| --- | --- | --- | --- | --- |
| Debt Type | Total Amount | Interest Rate | Current Payment Amount | Time Until Debt Free |
| | | | | |
| | | | | |
Include all the debts that you wish to pay off: student loans, credit card debt, personal loans, car loans, and mortgages. (Click here to figure out if you're really in debt) Once you've completed your personalized spreadsheet or document your debt is no longer undefined and you now have your starting point and can create a plan of action.
Define Your Plan of Action
Now that you know exactly how much debt you have, what your minimum monthly payments are and how much of your hard earned cash you're spending on interest, you need to figure out how you're going to pay it all back. Generally speaking, there are two ways you can tackle your debt repayment:
High-Interest First
This method is relatively self-explanatory; you work at paying back your debts that have the highest interest rates first. This way you're saving yourself some money by not having to pay as much interest and this "extra' money can go towards paying back other debts.
Snowball Method
With the snowball method, you pay off your lowest debt first. The idea behind this method is that once you've paid off one of your smaller debts your motivation to keep going will snowball and continue to grow and grow as you move forward and tackle your larger debts.
Choose whichever you want or whichever you feel you're best suited for; just organize your spreadsheet accordingly.
Set Realistic and Achievable Goals
Even if you've chosen not to go with the snowball method for your debt repayment plan you can still use the main idea behind it to your advantage. Getting out of debt is all about, first getting started and then, second keeping the momentum going.
This means that setting small, realistic and achievable goals should be a priority. Set yourself up for success by setting goals that you can easily achieve in a few weeks or months, once you're able to accomplish them you'll be even more motivated to continue.
Here are a few short-term goals to help you get started:
Plan to take $50 from each of your paycheques and put it towards your debt right away.
Earn an extra $100 one weekend a month to put towards your debt repayment plan.
Cut back on one luxury and then use the money you save to pay off your debts.
The most important thing you need to keep in mind when setting these goals is to make sure they are achievable, there is nothing worse than setting yourself up for failure.
Reward Yourself Appropriately
Debt repayment is not a short-term process, it can and will take you years especially if you've accumulated quite a lot of debt. A great way to keep yourself motivated during your journey towards financial freedom is to rewards yourself.
Of course, since you're trying to save money and pay down your debts these rewards should be small but also proportional to your achievement.
If you gave up your morning coffee at your favourite coffee shop to help cut back on spending, then rewarding yourself with that coffee once you've achieved a small goal could be a great way to stay motivated. These are your goals so set whatever rewards you want; just remember that maxing out your credit at your favourite store is not an appropriate reward for paying off a small portion of one of your debts.
Motivating Yourself
Finally, we want you to realize that self-motivation is a unique skill, one that everyone possesses but that everyone finds through a unique experience. You're the only one who knows what motivates you and what discourages you, so don't force yourself into a routine or plan that you know won't work. Figure out how you motivate yourself for the rest of your life and then apply that to your debt repayment plan.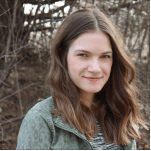 Posted by
Caitlin Wood
in
Debt
Caitlin graduated from Dawson College in 2009 and completed her Art History degree from Concordia University in 2013. She started working as a freelance writer for Loans Canada right after University, eventually working her way up to Chief Content Editor. Her work has led to a large expansion of the company's content department and she manages a staff of talented writers who are passionate about educating Canadian consumers about credit, debt, and all things personal finance. With over five ...
---