Renewing and Renegotiating Your Mortgage
By

Caitlin in Mortgage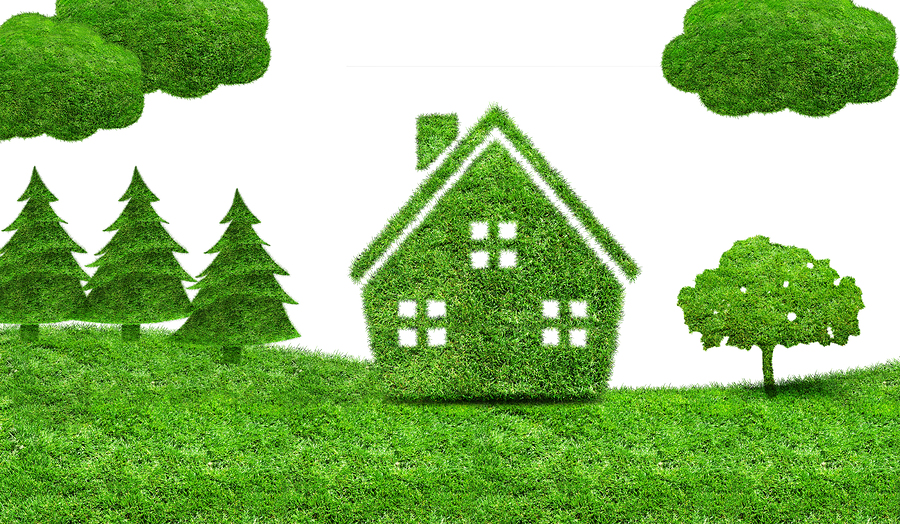 When you purchase a house you typically need to get approved for a mortgage and then sign a mortgage agreement. This agreement stays in effect for a specific period of time; this is your mortgage term. The term you sign when you first purchase your house doesn't last until you've paid back your mortgage completely. A term is usually 5-10 years and then you need to renew or renegotiate with your lender for a new mortgage term.
If at the end of your mortgage term you're still satisfied with your agreement and simply want to continue making payments as before you can renew your mortgage. But if your financial situation has changed or if interest rates have changed and you wish to take advantage of them, you can always renegotiate your mortgage before your term ends.
Breaking your mortgage contract could potentially cost you quite a lot, therefore it's extremely important that you understand the process before you make any decisions. We've compiled all the information you need to make the best choices when it comes to renewing or renegotiating your mortgage term.
Renewing Your Mortgage
If you're happy with your current mortgage and wish to renew it, take a look at the following information. This should help you get through the process as smoothly and quickly as possible.
Your Lender's Role
If you currently have a mortgage agreement with a federally regulated financial institution then you should receive a renewal statement at least 21 days before your term ends. This statement will contain the same information that is in your mortgage agreement/ contract.
The remaining principle or balance
The current interest rate that you're paying
Payment frequency
The term
Any additional charges or fees that apply to your mortgage
If your current lender decides that they do not wish to renew your mortgage they legally must notify you at least 21 days before your term ends.
When to Shop Around
It's always in your best interest to shop around for a new mortgage lender if you're unhappy with your current one. Don't wait until you get your renewal notification, start shopping around at least a couple of months before the end of your term.
For the average Canadian, a mortgage is their largest expense. So if you're not happy you need to take an active role in finding a new lender that will be able to provide you with a term and interest rate that better suits your current financial needs.
Renewing With Your Current Lender
You'll need to reassess your finances and needs before you sit down with your lender to renew your mortgage. Here are some questions you should ask yourself while reassessing your needs:
Could you afford to increase your payments so that you can save in interest?
Would increasing your payment frequency be beneficial to you?
Are your happy with your lender and the services they provide?
Are you looking to consolidate other debt you might have?
Renewing With a New Lender
If you aren't happy with your current mortgage lender then you don't need to stay with them. You can always choose to switch to a new lender who offers conditions that better suit your needs. You'll need to apply for a mortgage with your new lender and they'll need to approve your application, similar to when you applied for your first mortgage. Switching lenders often comes with its own set of costs so always make sure you ask before you make your final decision, if the cost is too high it may not be worth it for you.
Breaking Your Contract
It's possible that during your mortgage term you realise that your lender no longer meets your needs, if this happens you may want to consider renegotiating your agreement and change the conditions of your mortgage. Renegotiating your mortgage will cost you so you need to decide whether it's worth it.
Breaking Your Mortgage Agreement
Breaking your agreement could cost you so you need to beware of the fees before you decide. Always ask your current lender and your new lender if they are willing to waive or cover part of the following fees:
A prepayment charge
Administration fees
Appraisal fees
Reinvestment fees
Legal and/or registration fees to release your old mortgage and register a new one.
Prepayment Charges
When you're able to repay your mortgage sooner than expected or wish to break your mortgage agreement because you want renegotiate your conditions, you'll typically be charged prepayment fees. These fees exist because you'll be paying your lender less than they originally calculated because you won't be paying as much interest as you would have if you had taken the full amount of time to pay off your mortgage.
Simply put, if you pay off your mortgage faster you aren't charged as much interest, this means your lender is making less money than they originally thought they would. This is where prepayment charges come in, you lender will charge you for prepayment so they can recoup some of the money they are losing.
This is something that you definitely need to take into consideration before you decide to break your mortgage contract as the cost may not be worth it. Always double check your mortgage agreement as some lenders offer prepayment privileges, this means you lender will allow you to prepay up to a certain amount without being charges any fees.
The Advantages and Disadvantages
To help you make the best choice concerning the renewal or renegotiation of your mortgage here a few of the advantages and disadvantages you should take into consideration.
Advantages
The possibility of smaller payments.
Not adding extra fees and prepayment charges means you'll pay off your mortgage on time.
You could negotiate a lower interest rate and save yourself a lot of money.
Disadvantages
Fees or prepayment charges could add up to more than any savings you might get
If selling your home is in your future going through the process of renegotiating might not be worth it.
If interest rates continue to go down you may want to wait to try to get the lowest possible rate.
While this is a lot of information to take in, it's all extremely important should you decide to renegotiate your mortgage or stick to a simple renewal. In the end the choice is up to you so make sure that you know what you need and want and work towards getting the best mortgage and the best conditions for you.
---