Mortgage Qualification & Multiple Collaterals
Do you need help getting approved for a new mortgage loan, or are you having difficulty leveraging your existing home equity for a loan? If you own other property, or have friends or family that own property, then you should consider looking in to a multiple collateral mortgage loan. The average consumer has no idea that they can utilize multiple collaterals to obtain a mortgage loan. However, it is a commonly used tool by private mortgage lenders.
Ever wonder if there is a right time to buy a house? Check out this article. 
How does it Work?
A multiple collateral mortgage works similar to an average mortgage. You simply need to provide more than one form of collateral. Typically the two most common types of borrowers seeking this type of loan are:
An individual who owns multiple properties.
An individual who has a friend of family member who is willing to leverage their own property to help them obtain a mortgage loan.
If a friend or family member puts up their property to help you get approved, both of you will have to go through the same approval process to qualify for the loan (meaning that the lender will likely check both you and your cosigner's credit history). Once the loan has been approved both parties become equally responsible for the loan, you are now co-borrowers.
Who Can Benefit From a Multiple Collateral Mortgage Loan?
Anyone can benefit from a multiple collateral mortgage loan, they are a great option for a variety of different borrowers, including but not limited to:
Credit constrained Canadians who may be cash poor but are equity rich.
Those looking to get their first mortgage but have some financial issues that need to be ironed out (Read this article for more information).
Those who have been able to pay off large portions of their mortgages and want to use that to get the cash they need.
People looking to get their finances back on track or pay down high interest credit card debt.
People looking to finance home improvements or other large projects.
Multiple collateral mortgages are not reserved solely for people with limited access to credit. They can be beneficial to any type of borrower who is having trouble getting approved by a bank for a variety of different reasons. This type of mortgage loan is highly customizable.
What Type of Lenders Accept Multiple Collaterals?
Generally speaking you'll have more luck getting approved for a multiple collateral mortgage from a private lender than a traditional lender, such as a bank. Traditional lenders' requirements and restrictions are frequently more severe, although they do accept some cosigned or multiple collateral mortgage loans. Nevertheless, private lenders are more willing to work creatively with individuals to help them achieve their goals; they tend to look at the whole picture and understand the borrower's position. They place less emphasis on the rigid set of criteria that banks are more dependent on.
Frequently Asked Questions
Can a family member cosign my mortgage?
Yes. Lenders can often accept a guarantor's signature if the guarantor is in a good financial state. However, guarantors cosigning on a loan for a riskier borrower may be asked to put up collateral as well.
Can a friend cosign my mortgage?
Yes. However as we said before, if your lender decides that you are a risky borrower your cosigner may be asked to put up collateral as well.
Can I ask a friend or family member to cosign, without providing any collateral?
Yes but mortgages are approved on a case by case basis. It completely depends on your financial standing and the financial standing of your friends or family member. You'll need to discuss this with your mortgage lender.
Need More Information?
If a multiple collateral mortgage is something you're interest in then consider looking at our online application or request a call back from one of your mortgage specialists.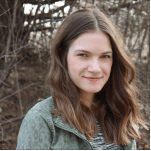 Posted by
Caitlin Wood
in
Mortgage
Caitlin graduated from Dawson College in 2009 and completed her Art History degree from Concordia University in 2013. She started working as a freelance writer for Loans Canada right after University, eventually working her way up to Chief Content Editor. Her work has led to a large expansion of the company's content department and she manages a staff of talented writers who are passionate about educating Canadian consumers about credit, debt, and all things personal finance. With over five ...
---