5 Mortgage Mistakes to Avoid
Purchasing a home, whether it's your first or fifth, is always a long and stressful process and it's not made any easier by all rules and regulations that you need to be aware of. We know from experience that it can be extremely easy to get confused by all the documents and requirements. Making the wrong decision for your financial needs is a lot more common than you would like to think so if you're currently thinking about applying for a mortgage or want to make a change to your existing mortgage, here are 5 common mortgage mistakes that you need to be aware of.
1) Adjustable Mortgage Rates
The reason adjustable mortgage rates create problems is because they start out low and affordable and then after a few years increase and more often than not become unaffordable. An adjustable mortgage rate allows you to purchase a large house with a mortgage payment you can actually afford; it creates a false sense of stability. Then after 2-5 years your rate is reset, all of a sudden your once affordable house has become too much for you to handle. When this happens homeowners often take the equity out of the home and refinance to a lower rate.
While this is the best case scenario it rarely happens. Housing prices drop and then homeowners no longer have as much home equity as the thought and therefore can't refinance their mortgages to make up for the increase in their interest rate.
2) No Down Payment
It's possible to get a no down payment mortgage in Canada, but in reality a down payment is an extremely important and useful financial tool that you should take advantage of when you purchase a house. A down payment typically has two main purposes:
Firstly a down payment increases the amount of equity that you have for your home right from the start. The amount you'll need to pay off will be lower and so will your monthly mortgage payment.
Second, it makes sure that you're taking on some of the risk. Because you're investing a large sum of money into your house you'll be more likely to work harder to guarantee that you can make your monthly mortgage payments.
While it might seem like a great deal to be able to purchase a home with no down payment it really is a much better idea to wait a few years and save as much as possible and put down a reasonably sized down payment.
3) "Liar Loans"
In Canada we call these types of loans "liar loans" because certain borrowers lie and inflate their income so that they can buy a larger house that they can't actually afford. The problem only becomes apparent once the mortgage is approved and the borrower is already living in their home. Mortgage payments need to be paid with the money you actually have, not the money you wish you had.  Borrowers often start to fall behind on their payments because they don't make enough money to cover the costs of their home, this often leads to bankruptcy or foreclosure.
4) Reverse Mortgages
A reverse mortgage is a loan generally available to senior citizens; it uses the equity of your home to provide you with a monthly or yearly income source. The available equity is paid out to you in smaller payments over time or in a considerable sum once a year.
However, there are setbacks in choosing the reverse mortgage for your income solution. There are upfront costs, insurance, appraisal fees and lawyer fees that can quickly consume your equity. You could end up losing full ownership of your home. Once all of the equity is gone from your home, the bank or your lender will own your home.
5) Longer Amortization
Today, 35 to 40 year mortgages are rising in popularity. A few years ago this was unheard of and 30 year mortgage were the norm. Mortgages with longer amortization periods allow an individual to buy a larger house with a much lower monthly mortgage payment. A 40-year long mortgage is a better idea for someone people than it is for other. A 20-year old that plans to stay in their home for the next 20 plus years could potentially benefit from a longer amortization period.
The interest rate on a 40-year mortgage will be slightly higher than the interest rate on a 30-year mortgage. This would amount to more interest over a 40-year time period. Borrowers would also have less equity on their homes. The extent of payments for the first 10 to 20 years will primarily pay down interest, marking it nearly impossible for a borrower to move.
Need more information about amortization? Click here.
The Bottom Line
The bottom line is, not all mortgages are created equal. There are countless terms, conditions, issues and situations that need to be considered before you enter into any kind of mortgage contract. You need to make sure you're working with a bank or lender that you trust, choose a home that you can actually afford and only accept a mortgage that works for you.
---
★
★
★
★
★
Rating of 5/5 based on 2 votes.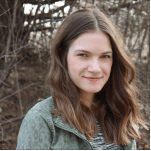 Posted by
Caitlin Wood
in
Mortgage
Caitlin graduated from Dawson College in 2009 and completed her Art History degree from Concordia University in 2013. She started working as a freelance writer for Loans Canada right after University, eventually working her way up to Chief Content Editor. Her work has led to a large expansion of the company's content department and she manages a staff of talented writers who are passionate about educating Canadian consumers about credit, debt, and all things personal finance. With over five ...
---