10 Unconventional Tips for the First Time Homebuyer
By

Caitlin in Mortgage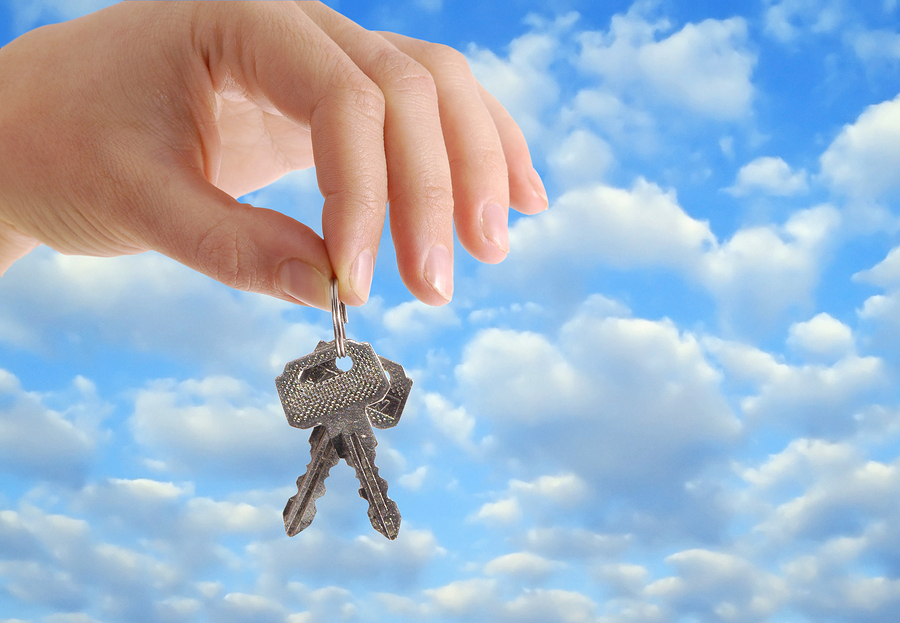 Buying a house is a huge step to take especially if it's for the first time. You will be putting yourself into strategic debt and with that comes some risk, but in the end the risk will probably be worth it as buying house and building a home for your family is priceless. We've put together a list of our top 10 unconventional tips for the first time homebuyer.
1. Consider the long-term investment.
While you should be investing in a house that you want to live in now you should also consider that a house can be a long-term investment. Think about what you need and want now but also take the time to think about the future, whether that's raising a family for many years to come or resale in the near future. If you plan on staying in the house indefinitely then consider what you'll need from it and the location. But if you like to move around or know that you won't be staying too long then think about its resale potential.
2. Make lots of lists.
Most everyone has list of things they're looking for then buying a house, but you should consider having more than one list. Have a list for the absolute must haves, a list for the things that you would like but that aren't necessary and even a list for the things you do not want. This way if you end up looking at several housed you won't get confused and forget what you're actually looking for. This will help to take some of the emotion and guess work out of buying a house; it's an investment so you want to make an informed decision not a rushed and emotional one.
3. Keep in mind all the extra expenses.
Buying a house comes with a lot of obvious expenses but when you're making your budget don't forgot these expenses as they could make for break your budget in the long run.
Utilities
Transportation/ commute to work / gas
Upgrades
Repairs
Added costs (pool maintenance, lawn upkeep)
Add these extra expenses to your budget and make sure you can still comfortably afford the house you want.
4. Be aware of the homeowners association.
Not all neighbourhoods have homeowners associations but if yours does you need to ask for the contract. If you are planning on renting out a room or the whole house knowing the details of the contract is essential. Just make sure you are informed before you buy the house.
5. Think about other forms of funding.
Mortgages are the most common form of funding when buying a house but it's also a good idea to look into other options, a little extra help never hurt. You would be surprised about how many other options there are, including different kinds of grants and even personal loans. Many of these options may have limitations but they aren't too strict or obscure. While you might not qualify for any of them it's always better to try then simply assume that they aren't for you.
6. Read your contract.
This one might not be unconventional but you'd be surprised about how many people never really read their contracts. Buying a house is one of the biggest decisions you'll probably ever make and definitely a huge investment, so read you contract. Understanding your contract is extremely important. Don't simply assume or trust that your real estate agent has told you everything you need to know. Knowing for yourself and your future is the best thing you can do.
7. Research your new neighborhood.
Knowing the demographics of the neighborhood you're hoping to buy a house in could ultimately help you make your final decision. If you have children but the neighborhood is full of single people will you and your children be happy there? And vice versa, don't settle for a location that you aren't 100% happy with, do your research and prepare yourself to make an informed decision.
8. Buy the house and the view.
If you hate the neighborhood or the view from your living room window then do not buy the house. Liking the view is just as important if not more important than liking the house. You can always renovate the house and make small or large changes to it but you can't do anything about what you see outside your windows. Don't let yourself settle on a bad view just because you like the kitchen or bathrooms.
9. Ignore the staging.
A staged house really does look better but most of the time the set ups aren't practical for your own living situation. When looking at a house that has obviously been staged try to look past the lay out of the furniture and picture how you would live in the house. Focus on the important parts like the size of the kitchen or bathrooms and whether or not you'll need to do a lot of improvements, not how the couches and chairs work well with the colour of the walls.
10. Don't forget about all the tried and true advice.
Now that you have some unconventional tips to think about while buying your first home, don't forget about all the tried and true advice because it's all helpful as well.
Make sure you have an emergency fund.
Do a little credit rehab.
Do not under any circumstance buy a house you can't afford.
There are a lot of things to consider when buying your first house: contracts, the neighborhood, money, the future and endless expenses. Try no too worry too much because now that you've read our top 10 unconventional tips you're even more prepared to make the first steps towards buying your first home.
---