Why do budgets fail?
Finances are a key entity in any adult's life. This is why it's understandable that people go to great lengths to ensure that they manage their respective monetary obligations in the best way possible. One of the most popular forms of money management is the budget, it's one of the simplest and most practical ways to deal with all the daily, monthly and yearly expenses that we need to keep track of. Surprisingly, though, not everybody fares the same amount of luck when it comes to the application of budgets. Here are some of the key reasons why budgets fail.
Unrealistic goals
The most common reason budgets fail is the setting of unrealistic goals. Due to the misperception that budgets are guaranteed to work, we often think that as long as we include an expense in the shortlist it is achievable. It is important to consider the amount of money that is available. It is not to say that big goals are unrealistic; it simply needs long term planning. When trying to implement a budget, starting simple will enable you to learn how to apply a budget in the short term. Once the adjustment to applying a budget comes naturally, then you can start listing big goals. One can be so carried away by the prospects of saving large amounts of money that they forget to accommodate the possibilities of emergency expenses popping up. Listing items on a budget requires a long well thought out process of weighing expenditures and consideration of all possible scenarios.
Lack of commitment
The second most common reason is the lack of commitment when it comes to sticking to your budget. The strategic management of money usually favours the essentials in any individual's life. The items that are shed from your life are more often than not, indulgences that are unnecessary. Letting go of some of these comforts can be challenging for most people. For such, budgeting is similar to a hectic but essential chore. In a real sense, a budget is theoretical until that is put into practice. It will enable you to identify the appropriate documents, essential needs and goals but does not guarantee a smooth, express train to financial freedom. You'll need to adjust to the developments that come with the implementation of a budget. These adjustments occur over a certain period; a month in most cases. The areas that seem impracticable are revised while those that can be improved are developed.
Misconception of what a budget is
Another reason why budgets seem to fail more often than they succeed is because of the misconceptions about what a budget will stop you from spending money you don't have or from purchasing items you don't have. A budget is not primarily a means of saving income; the purpose of a budget is to learn and then implement new ways to manage your finances. You'll learn about what you actually need and what you can actually afford based on your salary. A budget enables you to revise your spending habits and get the most out of your money.
Overly strict restrictions
More often than not when we realize that we've spent more money than we can afford we resolve to live on the bare minimum. In some ways this is counterintuitive, as it will only create more stress and potentially lead to even more spending. It's important that you are in the right state of mind before you commit to a budget. Just remember that effective budgets include small realistic and sustainable changes, not complete overhauls.
Lack of support
In a family setting, adjusting to a budget needs to be a team effort. If one person is willing to commit to a newfound financial discipline and responsibility, they'll need to bring their relative spouse or next of kin on board as well, especially if they depend on the same source of income.
Failure to plan for emergencies and irregular expenses
Your budget should not be too rigid; it should cover all kinds of expenses including those that can arise unexpectedly such as medical or insurance expenses. This can help you to avoid being caught off guard when such incidents occur. Therefore, you should have room to breathe instead of allocating fixed amounts of money to different expenses and expect the budget to be productive.
Failure to tie the budget to a specific goal
Setting a goal is the number one thing you should always do when trying to create a budget. Having a goal will make it easier for you to raise the projected amount that you intend to save and spend it wisely.
Budgets are not an instant fix to financial challenges. They need time, effort and patience to effectively work and impact positive results. Not only will you need to adjust the practical perspectives you have towards money, but you need to change your mentally toward money as well. That is why it is advisable to involve everyone who depends on the income in adjusting to a new budgeted lifestyle. With commitment and consistency, a budget can help you regain control over your finances and achieve any and all goals you might have.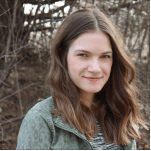 Posted by
Caitlin Wood
in
Money
Caitlin graduated from Dawson College in 2009 and completed her Art History degree from Concordia University in 2013. She started working as a freelance writer for Loans Canada right after University, eventually working her way up to Chief Content Editor. Her work has led to a large expansion of the company's content department and she manages a staff of talented writers who are passionate about educating Canadian consumers about credit, debt, and all things personal finance. With over five ...
---