Making Money with Real Estate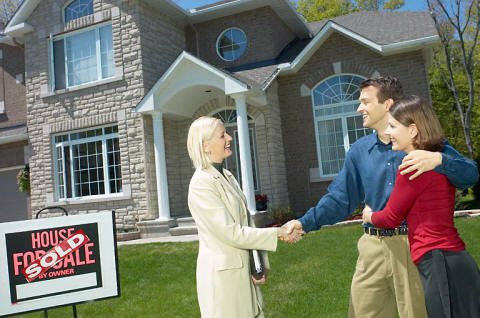 In spite of what is happening with our neighbors in the south, the Canadian real estate market is experiencing a boom. Housing prices have risen 21% from last August in Toronto, and in some places that number is over 50%. However, regardless of what the market is currently doing, real estate investment has been the most tried and true way to acquire long term wealth. While it may seem simple enough, there is a lot to consider when deciding on the type of investing you would like to do, and how to execute it. Here are some tips on how to make money in the Canadian real estate market.
1. Get to know your market
Decide on what kind of real estate you are going to invest in. Are you interested in single family homes, duplexes, condos, or commercial real estate? Scrutinize the market trends in the area that you are considering investing in to make a choice. In some economies, many large businesses are moving into the area, so it might be a great time to buy up empty office buildings. However, a stand-alone house to office conversion might work better if you can't fund a multi-million dollar deal. In some markets, it would be wise to invest in condos or multifamily units.
Don't just listen to what pundits have to say, conduct your own analysis. There are many websites and software out there that can analyze trends and tell you about the least risky segments in your market.
2. Consider expenses
When you are evaluating a possible deal, it is important to make sure you know what all of the expenses are. Of course this includes finance charges and closing costs that are needed to make the deal happen. However, this also includes other charges associated with the type of deal you are doing. For example, vacation properties have higher costs involved than that of a single family home. The funding costs are done with after-tax dollars which can turn out to be a large hit to your bottom line.
In fact, Wayman Crosby, CEO of Nicola Crosby Real Estate Asset Management Ltd. in Vancouver believes that the vacation rental market has tanked due to the high costs involved. Your market research should uncover this information before you lock yourself into a losing situation.
3. Stay unemotional
The biggest mistake you can make as a real estate investor is to fall in love with a property. If you become emotionally invested in owning a house because it is pretty or in a neighborhood you would like to live in, you will find yourself unable to focus on what is really important. Keep in mind that this is a business proposition, and always know that you may have to walk away. There are always deals to be found.
4. Know your exits
Never enter into a real estate deal that hinges on everything going perfectly. In the real world, things happen. Markets fluctuate, a crime occurs, or general depreciation can happen at any time. Every deal should come with several backdoor exits. Whether those exits involve flipping the house to another investor, converting the unit into an ALF, or lease optioning it to somebody with subpar credit. You should always have a contingency plan so you aren't left with an overpriced property, or scrambling to try to figure a way out of a losing situation.
5. Find a good Realtor
This can make all the difference between finding loads of good deals, and never seeming to find a deal that works for you. You should go for the Realtors that have experience and are successful in their job. They should be good at math, and be able to tell you about current market trends and how much money you stand to make on a property. Your Realtor should be trustworthy, and one who doesn't just throw out unsubstantiated numbers. If they don't know, they should be willing to tell you so and get back to you with the answer.
Also, the most important aspect of a Realtor that can turn them into your biggest ally, is making sure you find a Realtor that is hungry. One who will bring the good deals to you. One who is in it to make as much commission as possible.
6. Know the buying factors
The two factors that make the biggest difference in whether or not someone will buy in an area are the kitchen/bathroom, and the local school. Do your research on the area any property is in, and if it is in a sub-par school district, you may have a hard time finding the kind of buyers who would be able to get funding. Don't discount these two aspects, and small cosmetic repairs to kitchens and bathrooms can end up yielding you serious dividends when it comes time to sell.
7. Build your reputation
There is no better reputation than of somebody who closes deals quickly. People will enjoy working with you, and they will bring you deals more often. If you are able, an all cash offer will put you to the top of the list. If not, at least have your loan pre-approval letter in hand.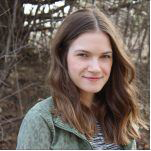 Posted by
Caitlin Wood
in
Money
Caitlin graduated from Dawson College in 2009 and completed her Art History degree from Concordia University in 2013. She started working as a freelance writer for Loans Canada right after University, eventually working her way up to Chief Content Ed...
---