Bank of Canada Responds to Drop in Oil Prices, Cuts Rate.
This blog post is based on the Financial Post's article "Bank of Canada cuts key rate to 0.75% as oil plunge takes toll on economy" written on January 21, 2015.
In what many economists are calling "protection against the lowering prices of gas" The Bank of Canada lowered its overnight lending rate on loans between commercial banks to 0.75%. That is a 0.25% decrease, as of now, Canada's top banks have chosen to only reduce their prime from 3% to 2.85%, a 0.15% decrease. This has left the country unsure of why the major banks were unwilling to match The Bank of Canada's rate.
Some specialists have speculated that Canada's banks have not chosen to match The Bank of Canada's 0.25% decrease in order to protect themselves and their profits. Rates are already low and for the most part, the profit margins of Canada's banks are not as high as you would expect, therefore there really isn't that much room for them to lower lending rates any further. At this point in time, it's up in the air whether or not The Bank of Canada will continue to lower its rate and whether Canada's banks will match it or stay strong with a 0.15% decrease.
The one thing most experts are sure of is the impact that oil prices had on The Bank of Canada's decision. The price of crude oil in Canada, the country's top export "has plunged 55 percent to $47.36 a barrel since June." In all likelihood, the effect of the 55% decrease in the price of Canada's top export won't end with The Bank of Canada's overnight lending rate being reduced and as Canadians, we will continue to see it affect the economy. Sal Guatieri (from BMO Capital Markets in Ontario) states that the central bank's decision to decrease its rate by 0.25% "is an aggressive move. It speaks volumes about where the Bank of Canada sees the economy and inflation going."
While it may have come as a shock to many that Canada's top banks didn't match The Bank of Canada's rate decrease, this is in fact not the first time this has happened. In 2008 The Bank of Canada cut its overnight lending rate by 0.75% while other Canadian banks only cut their prime rates by 0.50%. The economy is in flux and therefore it's very difficult for anyone to predict the impact that the rate decreases will have on the average Canadian. Canada's top banks are being cautious and therefore it's your best bet, as a Canadian, to be cautious as well.
For more information, check out this article: http://business.financialpost.com/2015/01/21/bank-of-canada-cuts-interest-rate-as-oil-plunge-takes-toll-on-economy/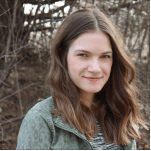 Posted by
Caitlin Wood
in
Money
Caitlin graduated from Dawson College in 2009 and completed her Art History degree from Concordia University in 2013. She started working as a freelance writer for Loans Canada right after University, eventually working her way up to Chief Content Editor. Her work has led to a large expansion of the company's content department and she manages a staff of talented writers who are passionate about educating Canadian consumers about credit, debt, and all things personal finance. With over five ...
---