6 Financial Achievements Everyone Should be Thankful for this Thanksgiving
By

Caitlin in Money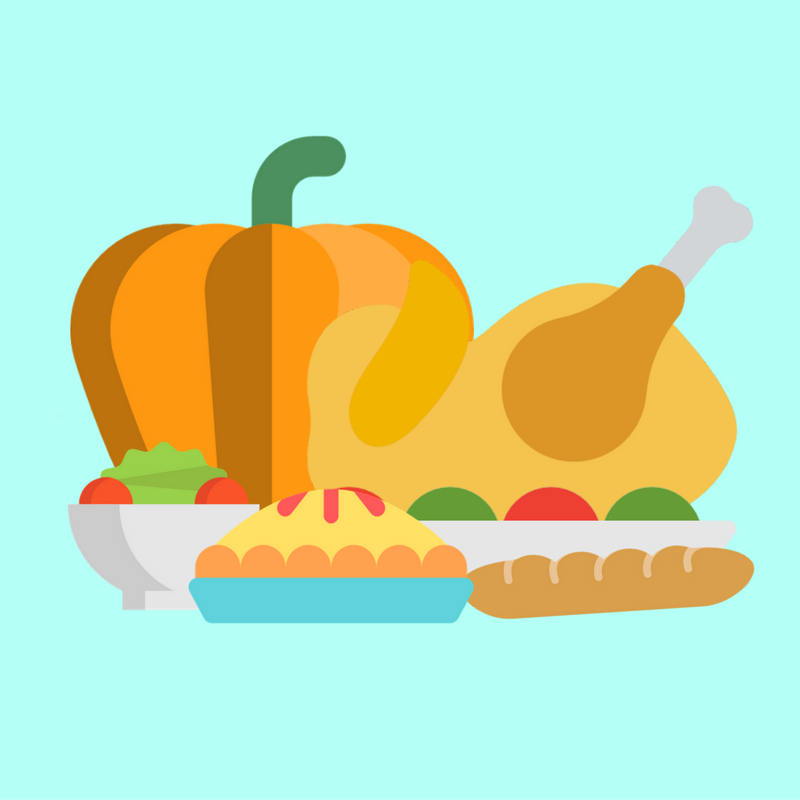 Sometimes financial achievements take so long to accomplish or they seem so boring that we forget just how important they are and how much they can positively affect our lives. This is why we think it's so important to stop for a moment, and think about all the great financial achievements you were able to accomplish this year.
Here are the top 10 financial achievements we think you should, without a doubt, we thankful for this Thanksgiving.
Achievement 1: The budget you created and are sticking too.
Creating a budget that works for you, your income, and your lifestyle is not impossible but it's also not a walk in the park. It can often take more than a few adjustments before you've found the right combination of spending, saving, and budgeting that will keep you on track and heading toward your goals, but will also keep you from feeling too restricted.
So, no matter how long (or short) you've been sticking to your budget, we think you should be thankful that you started when you did and are proud of yourself for being so committed.
Haven't unlocked this achievement quite yet?
If you haven't had the time or motivation to start that budget you've been meaning to start, consider this the perfect time and the right amount of motivation. Check out a few of our other articles for help creating your budget:
Learning How to Budget, here.
The Top Budgeting Apps for Canadians, click here.
Achievement 2: The contents of your savings account.
Life is expensive, we get it, so if you were able to save this year, be thankful for it. If your savings account is empty because this was the year you finally moved out on your own, took a trip, or got married, but thankful for that too. But, now that this year is coming to a close, set an even more challenging savings goal, double or triple the amount you were able to save this past year. This way, when next Thanksgiving arrives, you'll get to be double or triple as thankful for the contents of your savings account.
Haven't unlocked this achievement quite yet?
There is always time to save, so start now and by the time the year is over we bet your nest egg will be bigger than you thought it would be. Need help getting started? Check out the article below:
The Essential Guide for Saving, here.
Achievement 3: Paid off credit cards.
Credit card debt is one of those things that we've all been conditioned to think is simply a part of life. Your parents probably had lots of credit card debt when you were growing up, your current friends more than likely have credit card debt, but no one talks about how draining it is. These issues are exactly why the majority of us think credit card debt is so normal, so average, and just a part of life.
If right now, when you're reading this article, you have credit cards that are paid off or have balances on your credit cards that you can and will be paying off when your billing period comes to an end, you should be very thankful. Credit card debt is easy to create but so hard to get rid of, it's like a horrible joke. We're told that we need credit and we need to use it regularly so we create a healthy and long credit history and a strong credit score. But as soon as we charge more than we can afford to pay off, that credit history and score aren't so strong and healthy anymore.
Haven't unlocked this achievement quite yet?
If you're carrying around any amount of credit card debt, the good news is that you can pay it off. Getting out of credit card debt is not easy and depending on your income and lifestyle, might take a few years. But, it's completely up to you, you don't need to depend on anyone else, so when you do finally make that last payment the feeling of achievement will be extra special. Need some help getting started? Check out these articles:
What is Consumer Debt? Click here.
Mistakes to Avoid When Paying off Debt, here.
Achievement 4: No delinquent debts.
Dealing with collection agencies is no fun, so if you currently have no delinquent debt then you should be very thankful, as unfortunately, this is not the reality for many Canadians. When the financial stress of life becomes too much to handle or unexpected expenses pop up out of nowhere, it becomes increasingly easier for accounts to fall to the wayside. If debt isn't too big of an issue for you right now you should be very thankful. But you should also devise a plan to make sure you can continue to keep up with any debt you have, and maybe even pay it all back sooner than you had planned.
Haven't unlocked this achievement quite yet?
If you're currently dealing with delinquent debts, you are not alone. We understand that going through the debt collection process is very hard and very stressful. This is why we want to make sure you have all the information you need. Here are a few articles you should read if you have any debts that are currently in collections:
Achievement 5: The equity you've accumulated, assets you have, or investments you've made.
Often it's hard enough to keep up with simple life expenses let alone save enough to make an investment or purchase an asset. Whether you purchased your first home, accumulated equity with a house you already owned, or invested in your future, you should be extremely thankful that you were able to put in the hard work necessary to achieve those successes.
Haven't unlocked this achievement quite yet?
Purchasing an asset or accumulating equity is not for everyone, so if those are not on your list of achievements this year, don't stress about it. Instead, consider adding investing to your list of goals for the coming months or even next year. You can invest in whatever you want but a good place to start is with yourself. Invest in yourself and your future, you can't go wrong. Consider the following "investments":
Go back to school or take a course that will help you with your career.
Make sure the investments held within your RRSPs and TSFA are appropriate for your goals.
Speak with a financial adviser about stocks, bonds, mutual funds etc.
Achievement 6: Having good credit and being on track with your finances.
If you have good credit, you're on track toward accomplishing a financial goal or are simply living within your means and you feel as though you have nothing to be thankful for this Thanksgiving, think again. Good credit and a consistent financial life are something that, we can undeniably say, everyone wants. So if you have them, be thankful and do not take them for granted.
Haven't unlocked this achievement quite yet?
Both good credit and responsible financial habits can be created. It's completely in your power to improve your credit and start to implement healthy financial habits. Need some help getting started? Check out the following articles:
Credit Improvement Strategies, click here.
What is Bad Credit and How do I Fix it? Here.
There you have it, 6 great financial achievements that everyone who has accomplished any of them should be thankful for. Don't worry too much if none of them appear on your list of accomplishments for this year. By this time next year, with a little planning and some commitment, we know you can be on your way to checking off all these achievements and more from your list of goals.
---