10 Mistakes Renters Make
By

Caitlin in Money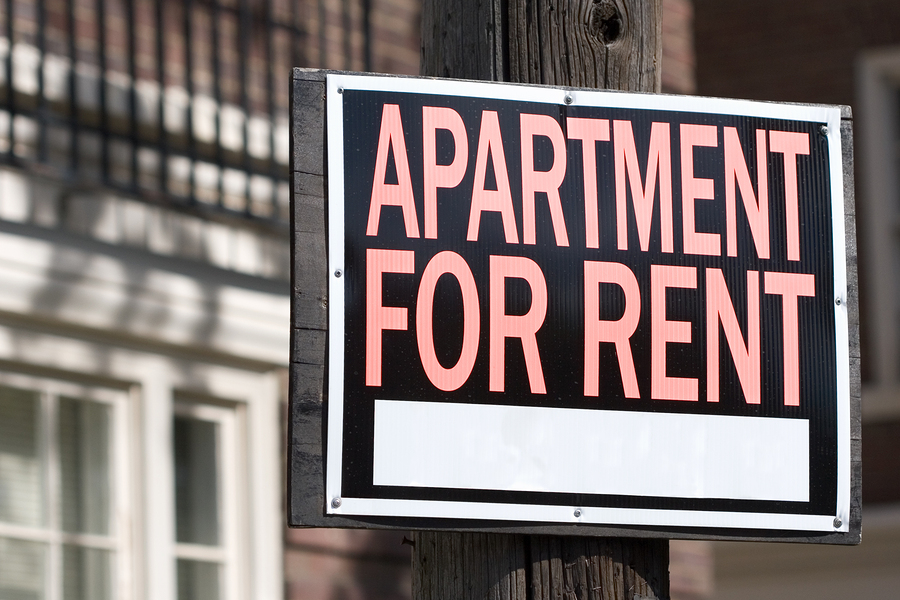 Deciding whether to rent or buy is a big decision with many factors both personal and financial that will ultimately help you make that decision. Renting is the perfect option for those who love to move around a lot, those who are trying to save up to purchase a house later in life and those who are moving out on their own for the first time. Whatever your situation, budget and lifestyle here are the 10 most common mistakes that renters make and that you should try to avoid.
1. Forgetting to Read the Lease
The lease to the apartment (or place you're renting) is a contract that states both what is required of you as the renter and that is required of your landlord. It's important that you read your lease, even if you've rented before and think that all leases are the same. Most landlords have their own set of rules and requirements especially if you're renting a house or a condo. Reading the lease immediately will allow you to find any hidden fees or requirements and deal with them before you sign it. Understanding what you're responsible for right from the start will make your renting experience all the more pleasant.
2. Not Asking Questions
Right after you've read the lease you should ask any questions you might have, don't put this off for too long as you should ask them while the details of the lease are still fresh in your mind. As we discussed above most leases are different and every landlord has different expectations so asking questions and communicating will help the whole situation move forward smoothly. Here are some topics you should keep in mind:
Rent prices and increases
Security deposit
Utility costs
Neighbor disputes/ neighborhood issues
Pet policies
Lease terms
Make sure you have a relationship with your landlord so that you'll be able to contact them in case of an emergency or maintenance issue. Asking at least a few questions will help you easily make your final decision.
3. Skipping Renter's Insurance
Renter's insurance is a serious must have for everyone who decides to rent. Your landlord will probably have insurance on the building that will cover emergencies and fires but your apartment and things inside of it will not be covered. You need renter's insurance to cover your personal belongings and to protect you in case of financial lose. Some landlords will require you to have renter's insurance but even if yours doesn't it's still important to protect yourself and your home.
4. Forgetting to Documenting any Damage
When you move into a rental apartment or house you are paying someone to allow you to stay in a place that is technically not yours, which means that if there is any damage to the place while you stay there you'll probably have to pay for it. This is why it's very important that you document by taking photos or by letting your landlord know of any pre-existing damage. If there are any issues with the place before you move in you could be held responsible for them when you decide to move out. This could result in the loss of your security deposit, so make sure you record any issues or damages before you move in.
5. Not doing your Research
Even if you think you've found the perfect place, don't sign the lease before you've done some research. Renting is less of a commitment then buying but you're still spending your hard earned money so it's a good idea to know as much about the building and location as possible before you make your final decision. Look into what others are paying for rent in the same area to make sure you're not being ripped off. Take a walk around the neighbourhood and make sure it has all the things you need, like a grocery store that easy to walk to. Don't settle for a place that isn't going to match your needs, do your research and make sure you get exactly what you need.
6. Signing a Lease that's Undesirable
This is why carefully reading your lease before you sign it is so important. Don't sign a lease if it's going to prevent you from doing something that you had planned on doing or really need to do. So if the lease prohibits subletting and you had planned on moving away for a couple of months later in the year, don't sign the lease. If you have pets or really want pets but the lease forbids it, don't sign it. If guests are frowned upon and you have a significant other that will stayed for days or weeks at a time then don't sign it. This is going to be your home so it's your responsibility to make sure you can follow all the terms of the lease before you sign it.
7. Not Checking out the Neighborhood
If you're living alone or moving to a new area that you've never been to before it's a good idea to check out the neighborhood to make sure it's the kind of place you want to live. Try asking around to see if any of your friends or co-workers knows anything about the neighbourhood, good or bad. Signing the lease for an apartment and then realizing a couple days later that it's not such a great neighbourhood is definitely something you want to avoid.
8. Paying way too much rent
Yes you get what you pay for but you shouldn't be blowing your life savings on rent just because you don't know better. Do your research and ask for the opinion of your parents or someone you trust if price of your rents seems just a little too much.
9. Not Looking at every Apartment Together
It might seem like a great idea to split up the apartment hunting tasks when you're a couple or have a roommate. But if one of you finds a great place and decides to wait for the other to see it, you could lose it. Splitting up can save time but it's better to go together that way you won't miss out on the perfect place.
10. Being Careless
You might be renting and technically the place isn't yours but you need to treat it like you own it. Neglecting the upkeep of your place could cost you when you decide to move out; your landlord could make your pay for any damages that you caused or even for the cleaning up.
Renting is a great opportunity to live on your own for the first time, move in with a friend or significant other and keep the commitment to a minimum. But just because you're not buying doesn't mean you shouldn't make an informed decision, steer free of these common mistakes and your renting experience should go as smooth as you hoped.
---