Should you get a loan for your wedding?
Your wedding day is possibly one of the most important and special days of your life and we think that you should have everything you want. If you feel as though you're coming up short when it comes to the financial side of your wedding then you need to look into applying for a wedding loan. This type of loan can help you cover the cost of any part of your wedding, from the venue to your honeymoon whatever you need help with.
What is a Wedding Loan?
A wedding loan is a small short term personal loan that you use to pay for your dream wedding. Personal loans come in a wide range of forms for a wide range of borrowers, meaning that you should be able to find something perfect for your current financial needs. Better still, personal loans can be either secured or unsecured using collateral. This means that you can use one of your assets as collateral to secure a loan, typically secured loans and unsecured loans have slightly different terms and requirements so you can choose whichever options best suits your needs.
When is a Wedding Loan the Best Option?
Weddings are expensive, there's no doubt about that so when it comes to getting the money you need to make your big day the best it can be you need to weigh your options and choose the best one for you. When it comes to the costs associated with weddings sometimes sacrifices need to be made, in some cases, this might mean that you need to cut back on certain details, in other cases, it might mean that you need to postpone your wedding altogether. But in the end, if a big wedding with all your friends and family in attendance is really what you want then apply for a wedding loan is the best option for you and a decision you won't regret making.
Choosing a small personal loan that you can pay back in affordable installments over a few months will allow you to not only afford the wedding you've always wanted but won't force you to break the bank or rack up high-interest credit card debt.
Should I Get a Wedding Loan?
Getting a loan to cover some or all the cost of your wedding is a personal choice that can only be made by you and your future spouse. Everyone's budget is different and everyone's dreams are different so figure out what you can afford to spend, decide if your parents or any family members will be contributing any money and then create your budget. If your wedding fund isn't quite cutting it then you might want to consider applying for a wedding loan. Here are a few things you should consider while weighing your options:
A wedding loan is still a loan. Just because you're getting married doesn't mean you'll be approved. If you're currently engaged and know that you'll need a loan to help pay for your wedding you might want to consider working on your credit score to help improve your chances of being approved. There's nothing worse than planning the wedding of your dreams and then being rejected for the loan that was going to cover a significant portion of the cost.
A bank might not be the best choice. Sure getting a loan from a bank is always a great option but it's becoming harder and harder to get approved by a bank these days. There are countless online lenders who specialize in smaller personal loans and are more often than not willing to work with potential clients to help them get the financing they need.
Interest rates on credit cards could double the cost of your wedding. Charging a few items to your credit card isn't the worst idea but charging your entire wedding would potentially put your financial future in serious danger. Starting out a marriage with thousands of dollars' worth of high-interest credit card debt is a disaster waiting to happen. If you need help paying for your wedding a personal loan is a significantly better option than charging it all to your credit card.
Be Prepared.
Because the cost of a wedding is so high we definitely recommend that you do some research and find a lender that's right for you before you make any final decisions. Get as much information from your lender as possible and ask lots of questions. If you're not sure about something ask for clarification. Make sure you have a budget planned out and know how much you need to borrow. That way when you get in contact with your lender you'll also be able to provide them with all the information they need.
---
★
★
★
★
★
Rating of 5/5 based on 1 vote.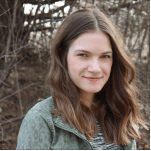 Posted by
Caitlin Wood
in
Loans
Caitlin graduated from Dawson College in 2009 and completed her Art History degree from Concordia University in 2013. She started working as a freelance writer for Loans Canada right after University, eventually working her way up to Chief Content Editor. Her work has led to a large expansion of the company's content department and she manages a staff of talented writers who are passionate about educating Canadian consumers about credit, debt, and all things personal finance. With over five ...
---