Loans, Credit, Mortgages and Financing in Montreal
By

Caitlin in Geo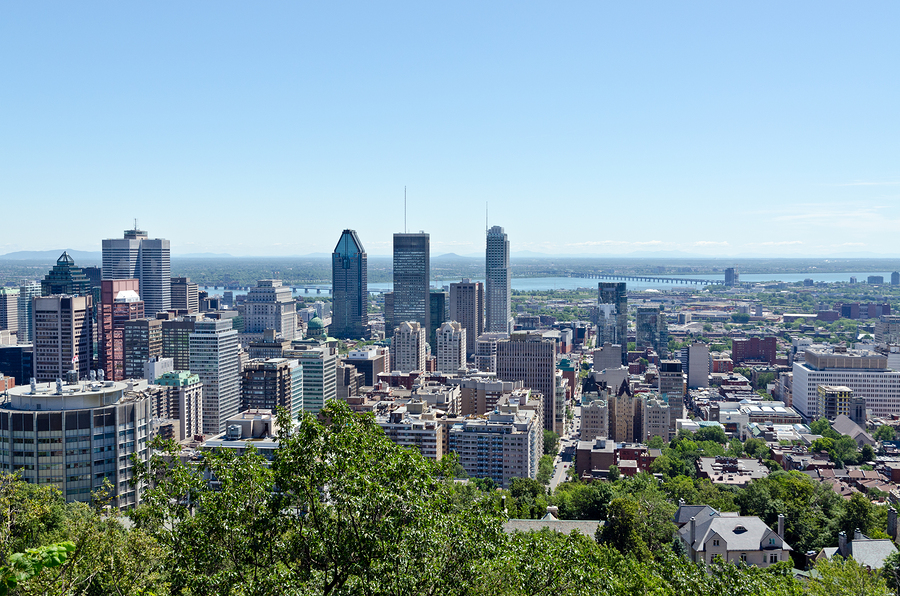 Montréal is one of Canada's largest multicultural cities; it has become a hub for commerce, fashion, culture, architecture and art. It is the largest city in Québec, the second largest in Canada and the 9th largest in North America. Every year Montréal is home to hundreds of international festivals including the International Jazz Festival and the Just for Laughs Festival. Montréal has been ranked by Monocle Magazine as one of the world's most liveable cities.
Fun Facts
Montréal held the very first Saint Patrick's Day Parade in 1824. It's still held annually.
After New York City, Montréal has the highest number of restaurants per capita in North America and the highest in Canada.
No building is allowed to be higher than the cross on top of Mount Royal Mountain.
After Paris, Montréal is the second largest French city in the world.
Statistical Analysis
| | |
| --- | --- |
| Population | 1.8 million |
| Average Family Income | $71,390 |
| Average Price of House | $342,010 |
| Provincial Income Tax | $41,935 or less =16% |
| | More than $41,935, but not more than $83,865=20% |
| | More than $83,865, but not more than $102,040=24% |
| | More than $102,040=25.75% |
| Provincial Sales Tax Rate | 9.975% |
| Unemployment Rate | 8.7% |
| Average Insolvency Rate | 6.0% |
Montréal Housing Market
The Montréal Housing market continues to be stuck somewhere between a buyer's market and a seller's market. Housing prices have seen slight increases over the past few years but nothing drastic. In 2014 the affordability of a house Montréal improved the most compared to other major Canadian cities, this also makes it currently one of the most affordable Canadian cities to purchase a house in.
How to be a Responsible Consumer
Protecting yourself from consumer fraud, credit scams and identity theft should always be a priority. By learning how to be a responsible and conscientious consumer you'll be able to arm yourself with the information you need.
Keep an Eye on Your Credit Report. Your credit report contains all your financial and personal information. Including your employment record, credit card use, previous and present debts and marital status, this is all extremely valuable information and you should always make sure it is up to date.
Maintain a Healthy Credit Score. Maintaining a healthy credit score will give you the financial freedom to pursue all your life goals. A high credit score will make applying for loans all the more easy and could potentially afford you more favourable interest rates.
Responsibly Manage Your Credit, Debts and Loans. Always pay your bills on time, especially credit card and loan payments. Only borrow money that you need and can afford to pay back. And If you're having difficulty keeping up with your bills get in contact with your lender or creditor right away.
Consumer Protection in Montréal
For all the information you need on consumer issues in the city of Montréal contact Office de la protection du consommateur or visit the Services Québec website.
Office de la protection du consommateur
400 Jean-Lesage Boulevard, Suite 450
Québec, Quebec G1K 8W4
Telephone: 418-643-1484
Toll Free: 1-888-672-2556
Fax: 418-528-0976
Website: www.opc.gouv.qc.ca
Protecting Your Personal Information
Always keep all of your personal information private; never share more information than you need to. Keep an eye out for strange charges on your credit accounts or errors on your credit report. If you think you might be the victim of identity fraud or a credit scam get in contact with the two major Canadian credit reporting agencies (Equifax and TransUnion).
Equifax Canada Inc.
Toll-free: 1-800-465-7166
www.consumer.equifax.ca/home/en_ca
TransUnion of Canada
Toll-free: 1-800-663-9980
www.transunion.ca
---