Selling Your Home to Become Debt Free
The average price of a house in Canada, especially those in Vancouver and Toronto, has skyrocketed over the past few years. If you were lucky enough to have purchased your house before the housing market boom, your investment fortunately worked out for you and you probably have quite a lot of equity to work with. The great thing about home equity is that it can be used to pay off high interest debt, like credit card debt or other consumer debt.
What Are Your Options?
If you want to pay off excess unsecured debts and you have a certain level of equity in your home, then you pretty much have three available options:
The first is probably the most obvious. Simply sell your home and pay off your debts by cashing in the equity.
If you are not prepared to sell your home, you can always use the equity from your home to fund a debt consolidation loan. What this will do is consolidate your old debts into one debt which should have a better interest rate and be easier to manage.
This option depends on just how severe your debts are, but, you can also consider a consumer proposal.
None of these decisions should be made hastily. Every option comes with its own pros and cons.  To get closer to finalizing which option is best for you, a cost-benefit comparison is a good idea.  But before that, let's take a detailed look at these three options.
Interested in more information on home equity and debt? Click here.
Can You Afford To Keep Your Home?
The very first step is to take a close look at your budget to make sure you can afford to keep making your mortgage payments. Establish the root cause of your financial issues. It is possible that you've been having trouble with your mortgage payments due to certain unforeseen financial issues, such as temporarily being out of work. If you have found another job and your income is back to normal, then selling your home is not exactly necessary.
It is also possible that you have taken on other expenses or your income has decreased due to a change in employment. If after reviewing you budget you realize that your home is not really a true reflection of your income anymore, then this is another story. If this is the case, you may need to consider either selling your home or downsizing
Is your home the cause of all your financial issues? Read this article.
Will Selling Your Home Be Enough?
You may be in a position where you can afford to keep your home but you may want to sell it anyway in order to pay off all your others debts and start over with a clean slate. This option is really only worth it if you have enough equity in your home to actually pay off all your other debts.
Let's say you have $50,000 worth of credit card debt. You sell your home and pay off $40,000 with your equity. You have to decide whether selling your home and having to relocate is truly worth it. Will you be able to sell your home, relocate and be able to save enough in order to pay off the additional $10,000 in a realistic time period?
This is also how it works when considering a debt consolidation loan. If taking out a second mortgage on your home would not consolidate all existing unsecured debts, then it may not be your best option.
Can You Deal With Your Debts on Your Own?
If you've done the calculations and realize that selling your home or taking out a debt consolidation loan will not be enough to pay off all of your debts in full, you may want to consider an option that will cover your debts all at once.
Filing a consumer proposal could be the option you're looking for. With a consumer proposal you'll work with a licensed insolvency trustee who will create a proposal to present to your creditors. The goal is to get your creditors to agree to you paying back only a portion of your unsecured debts. You'll pay back the agreed upon percentage and they'll consider your debts paid off in full.
Consumer proposals are often favoured as the consumer is usually able to keep their assets, for example their home. If you want to keep your home this is a great option. But another option would be to sell your home and use its equity to pay back the amount that your creditors agreed to in your consumer proposal.
Choosing the Right Option
If your debts are serious and you're considering selling your house to pay them off your best bet is to seek the help of a professional. The first meeting you have with a licensed insolvency trustee is always free. They will be able to advise you on your options and tell you which one is best suited for your unique financial needs.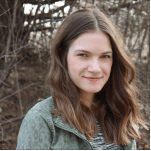 Posted by
Caitlin Wood
in
Debt
Caitlin graduated from Dawson College in 2009 and completed her Art History degree from Concordia University in 2013. She started working as a freelance writer for Loans Canada right after University, eventually working her way up to Chief Content Editor. Her work has led to a large expansion of the company's content department and she manages a staff of talented writers who are passionate about educating Canadian consumers about credit, debt, and all things personal finance. With over five ...
---