Will Getting a Divorce Affect My Credit?
Your credit score is very important to your financial health and the freedom and flexibility that you have as far as major expenditures and taking out loans are concerned. But what about when you get a divorce? Does divorce have an effect on your credit?
The answer depends on the state of your finances before you divorced, among other things. Fortunately, a person's marital status is not part of their credit. Having said that, there could be indirect effects from your divorce on your credit if:
Your bank accounts were

joint accounts

If your name is on any loan agreements that you took out with your soon-to-be ex-spouse

How long you've been married

Total debt shared

Any subsequent reduction in household income after getting married
Even though marital status is not taken into account on your credit report and it is not a factor that is used in the calculation of your credit score, any number of financial complications can change things on your credit report when you get a divorce.
Click here for a better understanding of your credit report and credit rating.
It's common for couples in marriage to be co-borrowers on loans or share joint accounts. Upon divorce, each person involved is basically parting with one income (assuming both partners worked). This can place a financial strain on one of the partners if they made much less than the other.
To see some pros and cons of joint bank accounts, read this.
Joint accounts will still appear on your credit report, so if your name is on these accounts, you will have to handle such accounts before the divorce is finalized. That typically means completely removing one person from the account or closing it altogether. If joint accounts are not settled with lenders, this can pose a problem if the person responsible for making payments does not do so.
In this case, the credit of both people who are named on the joint account can suffer as a result. Any late payments will appear on both of your credit reports and will negatively affect your credit scores.
For this reason, it's important to take measures to protect your credit in the event of a divorce.
Ever wonder what it costs to raise a child in Canada? Check out this infographic.
Take Care of Joint Accounts Right Away
If you are planning to get a divorce, one of the first things you should do is deal with your joint accounts, if there are any. The last thing you want is to be financially tied to your ex-spouse, even years after the divorce has been finalized. Whether these joint accounts are mortgages, auto loans, credit cards, or personal loans, they should be handled appropriately.
For some pros and cons of joint mortgages, look here.
Generally speaking, a divorce decree will be issued by a judge in order to determine who will be responsible for settling the loan or making the payments to pay it off it full.
you can imagine, divorce decrees can be tough, despite them being necessary to delegate responsibility. Hopefully, you and your ex will behave in a civil manner so that everyone involved is treated fairly. But it's not uncommon for divorcing couples to be vindictive with each other and make things much more difficult than they need to be. In this case, your credit can be negatively affected if your credit account is not handled properly.
It would be in your best interests to work together with your ex to come up with a sound resolution that will benefit both parties and avoid any credit issues.
Here's how to deal with your mortgage during a divorce.  
Cut Down on Expenses
It's common for both partners in a marital union to work, combining incomes to create one larger household income. But when you get a divorce, your household income will be cut down to one. This can put a lot of financial stress on you and can even cause your credit to suffer if changes aren't made.
Take a look at this infographic to see the rise of household debt in Canada.
The most obvious thing to do would be to cut down on expenses. There will be many things that will naturally be cut down on when there is one less person living in a home, such as groceries. But there are still bills to pay. Be sure to prioritize all of your expenses and dedicate yourself to creating and sticking to a budget to help reduce the financial pressure that you may experience.
At the same time, you may want to do what you can to cut down on any debt that you may have. Slashing debt is good for credit, but the opposite is also true.
Are you a credit user in need of some debt management tips? Check this out.
You might also want to see what you can do about increasing your household income, whether it's getting a side job or taking steps to get promoted at work. With more money coming in, you'll be in a better financial position to adequately cover all pressing bills and expenses while protecting your credit.
Keep Tabs on Your Credit
You're on your own to stay on top of your credit. If your ex was part of managing and keeping tabs on your credit, that situation will obviously change when you divorce. You are entirely responsible for making sure that any debt payments are made on time every billing cycle. If you are authorized on a joint account that the judge has assigned to your ex, it's important to ensure that they are making their payments responsibly.
Look at our debt timetable for an idea of how ongoing debt might affect you.  
Keep tabs on your ex's payments and how they are using the account, as it will affect you too. If your ex misses any payments, it would be in your best interests to cover those payments in order to protect your credit, despite the fact that this is clearly unfair.
Many divorcees end up financially strapped because of a poor relationship with their exes and because of their negligence when it comes to their credit and financial situation. If you are headed for divorce, it's important that you do what you can to protect your credit under all circumstances.
To learn more methods of protecting your finances during a divorce, read this.
Final Thoughts
If divorce has got you in financial trouble, a personal loan might prove to be very helpful. Personal loans can be a great way to make payments for other credit accounts, consolidate debt at a lower interest rate, and rebuild credit. Call Loans Canada today to help you get your feet back on the ground.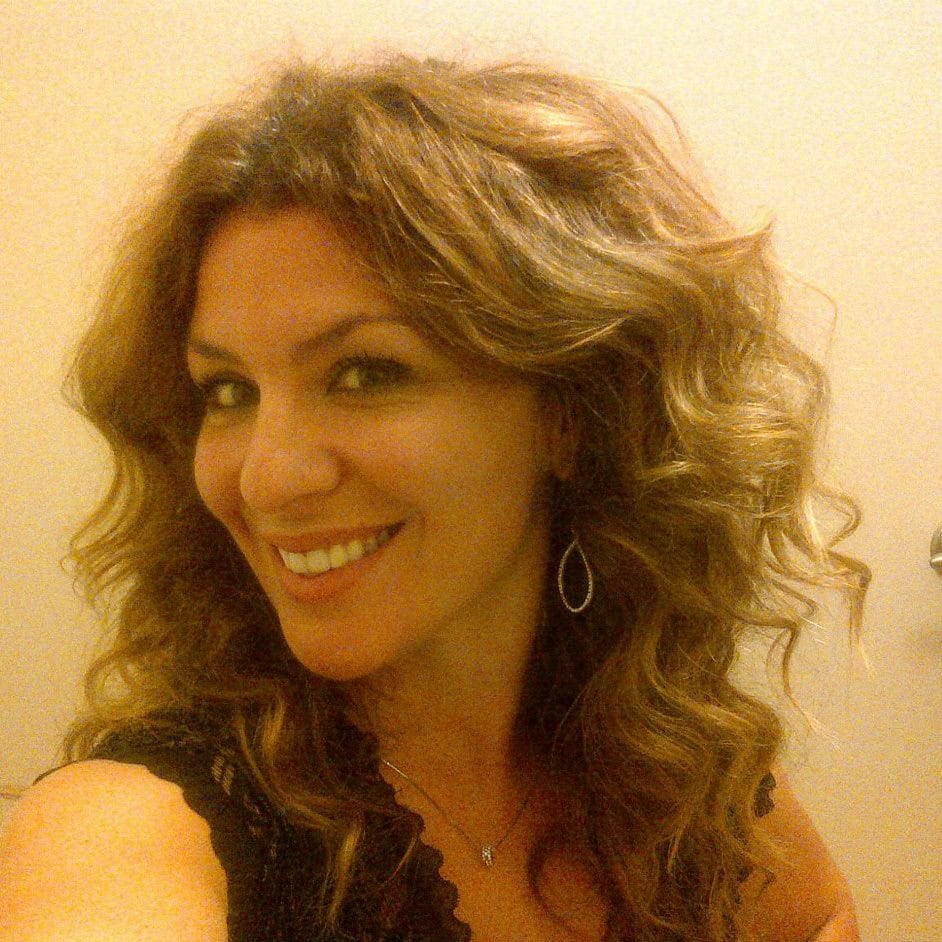 Posted by
Lisa Rennie
in
Credit
Lisa has been working as a freelance writer for more than a decade, creating unique content that helps to educate Canadian consumers. She specializes in personal finance, mortgages, and real estate. For years, she held her real estate license in Toronto, Ontario before giving it up to pursue writing within this realm and related niches. She enjoys sharing her knowledge and experience in real estate and personal finance with others. In her spare time, Lisa enjoys trying funky new recipes, spendin...
---