Credit Card Balance Protection Insurance
If you currently have a credit card from any major credit card provider then you've probably received a phone call or two from a customer service representative who wants to offer you balance protection insurance for your credit card (also often referred to as payment protection insurance or PPI). Once you've heard their pitch the idea of having insurance for your credit card, just in case you run into some financial issues in the future, can seem quite appealing. Having your credit card provider offer to stand by you in the event that you're unable to pay off your balance doesn't seem like a bad idea. But what we want to know is, if this service is really worth your time and money.
(Click here to read about more credit card perks you probably didn't know about)
What is Credit Card Balance Protection Insurance?
Dealing with debt is not easy even during the best financial periods in your life, so if you unfortunately ever run into any income issues, debt can become a serious problem. This is when credit card balance protection is supposed to help. If you lose your job, become ill and are unable to work, or are injured and are unable to work, your credit card balance insurance will cover your credit card payments until you're able to start working again.
Just like any form of insurance, credit card balance insurance is not free; you need to pay an insurance premium to be covered by the plan. The premium that you'll need to pay is based on the outstanding balance on your credit card. Typically the higher your balance the higher your premium will be. (Need more information about insurance terminology? Click here)
How it Works
Insurance is a money maker for anyone who offers it, so it's more than likely that your current credit card provider offers credit card balance protection insurance. It is also more than likely that they will try to sell it to you, or you've already gotten the pitch. Your credit card provider will try to sell you on the benefits of being covered, should any of the following events occur:
Unemployment
Loss of self-employment income
Total disability
Death
Dismemberment
Critical illness
Illness or disability that requires hospitalization
Your credit card provider will explain that they offer this type of protection to their clients in order to help them manage their credit obligations. For some people this may be a great idea as the peace of mind that comes with insurance can be quite comforting, for others credit card balance insurance may be a complete waste of money. It's up to you to decide what's best for your current credit situation.
Is There a Catch?
It's not really about whether or not there is a catch, it's more about what where your finances are as well as what credit card company you're with. If your credit card and its balance are your major financial concern right now then, balance protection might be a good option.
The most important thing you need to do before signing up for credit card balance protection insurance is to make sure you read all the fine print and know exactly what is covered and what isn't covered. Every credit card company's balance protection plan will be different and some are significantly better than others:
Higher premiums to cover spouses
Some plans don't cover disability requiring hospitalization
Some plans only cover your minimum payment, not your full balance
If your balance is always low then some high premiums may make the insurance policy a waste of money
Credit card balance protection is not as flexible as you might hope.  Just like mortgage insurance can only be used to help make your mortgage payments, credit card balance protection can only be used on your credit card. There are other forms of insurance, like disability or critical illness insurance, that you can used to cover whatever you see fit, should you be unable to work. So for individuals who have concerns about their credit card balance as well as other financial obligations, credit card balance insurance may not be sufficient.
Consider "Self-Insurance" Instead
If credit card balance protection insurance seems too expensive or like there aren't quite enough benefits for you then you need to consider "self- insurance". This means you need to create your own backup plan so that you'll be adequately covered in the event that you lose your income or are unable to work. For most people this means having:
A life insurance plan in place
Disability insurance, either through your job or through your life insurance
An emergency fund that will cover 3-6 months' of living expenses
With all of these in place, you will have created an suitable financial backup plan and in return be able to skip the credit card balance protection insurance all together.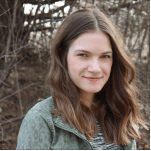 Posted by
Caitlin Wood
in
Credit
Caitlin graduated from Dawson College in 2009 and completed her Art History degree from Concordia University in 2013. She started working as a freelance writer for Loans Canada right after University, eventually working her way up to Chief Content Editor. Her work has led to a large expansion of the company's content department and she manages a staff of talented writers who are passionate about educating Canadian consumers about credit, debt, and all things personal finance. With over five ...
---