Victoria is, without a doubt, one of the most beautiful places in the country to live. However, this often comes with a price, as the cost of living in Victoria is high and growing rapidly.
As a result, many people in the city and surrounding area find themselves struggling with debt. Some people are able to help themselves out of debt, but others might require a bit of help. If debt relief options like credit counselling, debt consolidation, or debt settlement haven't helped, you may want to consider a consumer proposal.
What is a Consumer Proposal?
A consumer proposal is a legal process in which you will enlist the help of a Licensed Insolvency Trustee (LIT) in order to pay back part of what you owe to your creditors (learn more about LITs here). The repayment amount will depend on factors like your income and the types of assets that you own.
Consumer proposals offer several benefits such as not putting your assets at risk and having less of a negative effect on your credit when compared to personal bankruptcy. A consumer proposal is also a legally binding agreement that will protect you from debt collection. So basically, it is a legal and binding agreement between you and your creditors to pay back a part of what you owe and they will forgive the rest.
However, there are some qualifications that you must meet before filing a consumer proposal. These are things like:
Your debt needs to be between $5,000 and $250,000, not including your mortgage

There is no reasonable chance of you being able to repay your debts

You have a decent job and are able to make payments every month

You can't get a debt consolidation loan because your debt is simply too high
Understanding Consumer Proposals in Canada
Consumer Proposal Process in Victoria
Now that you know about what consumer proposals are and how they can potentially help you out, what is the consumer proposal process like?
The process will begin with a meeting between you and a Licensed Insolvency Trustee (learn more about the consumer proposal initial assessment,

click here

). You will work together to create a proposal for your creditors based on several factors including the loans you have, your debt level, and your current financial health.

Once the proposal is created, your trustee will send it to your creditors. The creditor(s) who lent you the majority of your debt will need to approve it before it is accepted and becomes official.

Once accepted, you will have 5 years to make your regularly agreed upon payments to your creditors in order to pay back the amount you owe.
Of course, your LIT will be able to tell you the process a little more in-depth and answer any questions that you might have about any part of the process.
Worried about improving your credit after a consumer proposal? Click here.
Consumer Proposal vs. Bankruptcy
However, if you are dealing with severe debt problems, a consumer proposal isn't the only option at your disposal. A bankruptcy is a popular and well-known option as well. In an order to help you choose which is right for you, we'll look at the similarities and differences between the two.
Similarities
They are both extreme relief options.

They both negatively

affect your credit

, but bankruptcy will affect it more with an R9 rating compared to the R7 rating that consumer proposals get.

They both offer you protection from debt collection and legal action.

Both are legally binding procedures.

Both require the help of a Licensed Insolvency Trustee to negotiate with your creditors.
Differences
Bankruptcy has no debt limits

Bankruptcy doesn't require you to pay back any of your debts

Unlike consumer proposal, a bankruptcy can cause you to lose some assets

Consumer proposals often last quite a bit longer than the bankruptcy process.
As for which you should choose, that will depend on your unique situation. Whichever method you are leaning toward, you should be sure to speak with a professional as they will be able to give you the right advice and guidance for your unique situation.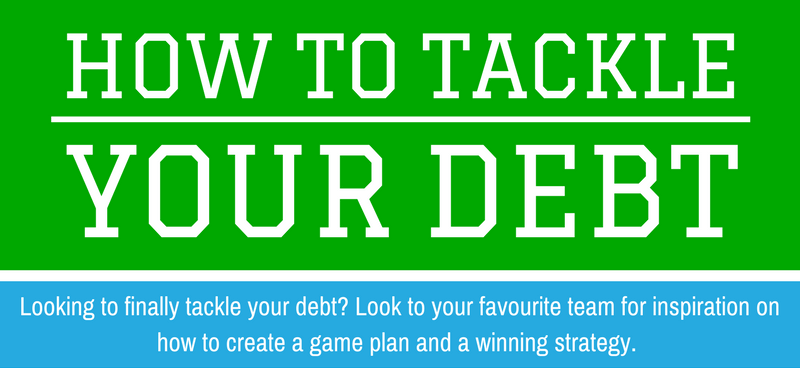 Check out
this infographic
to learn how to create a debt-free plan.
Getting The Best Debt Relief Possible
Think a consumer proposal is the correct solution to your debt problems? If so, Loans Canada is confident that we can help you find the best option possible.
Posted by
Kale Havervold
After dipping his toes into freelance writing while still enrolled in school, Kale decided to pursue freelance writing as his career after earning his Bachelors degree from the University of Regina. In his six-year career as a professional writer, Ka...