Changing Online Trends
People are using the internet more and more these days. Whether you're looking for a Mexican restaurant, a movie theater or a chiropractor, you are likely to go online to find the location closest to you. Many sites can help you find what you're looking for including Google Places, Yelp and various others, and they are often paired with customer reviews. But when you're looking for a mortgage, what do you do? Do you think most people go to their local bank? It might surprise you to learn that now more than ever, people are going online to do their banking and to get their mortgage loans.
According to a J.D. Power and Associates report that was released Thursday, July 19, 2012, it is shown that 20% of bank customers have not visited their bank's local branch within the last year and many are switching to online banking alternatives. "As digital banking has surpassed traditional branch-based banking as the channel of choice, it has become a primary differentiator among the brands." Says Lubo Li, senior director of the financial services practice at J.D. Power and Associates.
So what does this big consumer shift to online banking mean to you? Well, a lot of customers are dissatisfied and the Big 5 banks currently playing catch up. People don't have the time to visit their local branches anymore and so they require great online resources to stay informed or find the services they need.
With this changing trend, what resources exists online to help you find financing?
With these changing trends it might seem daunting for you to find the advice you need, especially if you don't know what to look for or if you're not a financial expert. Don't worry! We have you covered.
Online financial services providers have long offered various tools to assist customers that require financing and choose not to, or are too busy to, deal with their local bank. Some of these resources include financial calculators, learning resources, and blogs or news hubs that keep you up to date with current regulations or on-going changes in the financial sector. For example, if you want to learn about how a mortgage works, we have created our very own mortgage learning center called Mortgage Basics. To help people get an idea of how much they can qualify for before making their application, we have created various loan calculators. These are some of the reasons why people are going online to get the information they need as opposed to wasting their time at a queue at their bank's local branch.
Paired with these resources, mortgage brokers find themselves at a great advantage now that customers are making a substantial switch to the online financial world. With readily available tools for customers and simplified loan applications it is easy to why. Customers get to benefit from discounted volume pricing and improved services.
You can find the J.D. Power and Associates study here.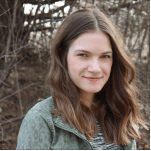 Posted by
Caitlin Wood
in
Posts
Caitlin graduated from Dawson College in 2009 and completed her Art History degree from Concordia University in 2013. She started working as a freelance writer for Loans Canada right after University, eventually working her way up to Chief Content Editor. Her work has led to a large expansion of the company's content department and she manages a staff of talented writers who are passionate about educating Canadian consumers about credit, debt, and all things personal finance. With over five ...
---