All About Collections
Have you ever had to deal with the collections department of a company? Have you ever had to deal with a collections agency? If you've had to endure that experience, you know it's stressful. They call you and they harass you, and they don't slow down. So what's a guy to do?
1. Understand the business
First off, you have to understand where the calls are coming from. If a collections agency is calling you, then you know they have purchased the debt from the company you owed money to and all they want to do is collect. They have most likely purchased debt for pennies on the dollar and are looking to make a profit from their purchase.
Collections agencies buy unpaid debts from cell phone companies, financial companies, credit card companies, utility companies, gyms, you name it. Who ever you receive services from and don't meet your payments could, in theory, sell your past-due debt to a collections agency.
On the other hand, many companies have a collections branch. To the debtor this doesn't make much of a difference since you can expect the same kind of repayment requests.
2. How it all starts
If your debt falls in the hands of a collections agency you will be notified either by mail or by telephone calls. You should mark down all communication and keep any documents related to your case to protected yourself in the event of an erroneous claim.
3. How it affects your credit score
When your debt enters collections a mark is automatically left on your credit file, and remains for 7 years. The impact on future credit or loan applications is huge. Your credit score takes a big hit and creditors don't like applicants with marks such as these in their credit reports.
It's important to make sure that whatever mark is left on your file is accurate. Read up on correcting errors in your credit report here.
4. Your options
If your debt is accurate (if you really do owe it), you need to determine what you want to do. If you are unable to pay down the debt, you may be interested in considering a debt settlement deal. In some cases collection agencies will take the mark off your credit score as incentive to pay your debt down. If you settle, make sure that you are given proof in writing so that the debt can no longer arise.
5. Prevention Tips
To ensure your debt never falls in the hand of a collections agency try to make sure you don't over extend yourself financially. Live within your means. Also, to avoid cases of identity fraud, check your credit report at least once a year and look for any inconsistencies.
Also ensure that you notify your lenders in case you move so that bills don't fall through the cracks.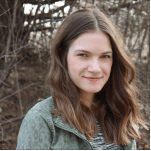 Posted by
Caitlin Wood
in
Posts
Caitlin graduated from Dawson College in 2009 and completed her Art History degree from Concordia University in 2013. She started working as a freelance writer for Loans Canada right after University, eventually working her way up to Chief Content Editor. Her work has led to a large expansion of the company's content department and she manages a staff of talented writers who are passionate about educating Canadian consumers about credit, debt, and all things personal finance. With over five ...
---