How to Enter The Canadian Housing Market Today
The housing market in many centres across Canada is pretty hot, with the price of housing skyrocketing in many cities. As of January 2018, the national average price for a home is just over $481,500, which is up 2.3% from January 2017.
That price is being driven up even more by specific cities in the country, including the Greater Toronto Area and the Greater Vancouver area, where the average price of a home is $743,200 and $1,056,500, respectively.
These numbers are astonishing and can really make it tough for the average buyer – especially first-time homebuyers – to get into the market. Affording a home purchase with prices like that is not easy, and many consumers are simply unable to come up with that kind of money.
However, the price of real estate isn't the only thing that's keeping buyers from getting into the market. Mortgage rules have become increasingly stringent over the recent past, making it tougher for borrowers to get approved for a mortgage to finance a home purchase.
Click here to learn more about the affordable housing crisis in Canada.
Mortgage Rules Make it Even Tougher to Get Into the Market
Housing prices aren't the only obstacle standing in the way of homeownership. Mortgages are tough to get approved for too.
As if getting a home loan wasn't already hard enough, new rules regarding mortgages have made it even harder. New rules for mortgage "stress tests" have been implemented for uninsured mortgages (which are mortgages that come with a down payment of at least 20% of the purchase price of a home).
Basically, borrowers will have to undergo a test to see how they would be able to handle a higher mortgage payment should interest rates go up in the future. Even if they qualify for a home loan based on today's rate, they may not necessarily be financially comfortable with their mortgage if rates increase at some point down the road.
That means that no matter how much of a down payment you come up with, you will still have to pass the stress test in order to get approved for a mortgage. The rules now require that the minimum rate to qualify for uninsured mortgages is either the five-year benchmark rate as per the Bank of Canada or 200 basis points over the mortgage rate, whichever of the two is greater.
Want to know the minimum credit score for mortgage approval in 2018? Look here.
The impact of such a change will be significant and is said to potentially result in a decrease in affordability of 20% for first-time buyers.
It's certainly a challenge to get into the Canadian housing market these days, but that doesn't mean it's impossible. Here are some tips to get into the market to finally make your dreams of becoming a homeowner come true.
To find out how the new Canadian mortgage stress test will affect your refinancing plans, click here.
Rent-to-Own
It can be really hard to come up with a sizable down payment to be put toward a home purchase. Conventional mortgages require that you put at least 5% toward the purchase price of a home in the form of a down payment. Based on the $481,500 national average price for a home, for instance, you'd need to come up with a minimum of $24,074. That's a pretty substantial amount and many first-time buyers don't have that kind of money.
What's the difference between a collateral mortgage and a conventional one? Find out here.
Rent-to-own programs were developed for people who don't have the liquid cash to pay upfront as a down payment. These types of arrangements don't require a massive down payment in order to get approved for financing. Instead, they allow buyers to live in a home and pay rent, which goes towards building up equity in the property. Typically, they require a much smaller down payment amount compared to a traditional home purchase.
When you sign this type of contract, you agree to rent the property for a certain time period, after which you may exercise the right to purchase the house at a previously agreed-upon price and your name will be on the title of the home. If not, you may walk away once the contract expires.
Trying to rent-to-own a home in Ontario? Check this out.
This way, you can get into the market and finally claim ownership to a property in the near future without having to come up with a large sum of money toward a down payment for a conventional mortgage.
Want to know how much it costs to purchase a home in your city? Check out this infographic. 
Rent Out a Portion of Your Home
You might not be able to get approved for a home on your own, but your lender might approve you if you can show proof that you'll be able to rent out a portion of the property to supplement the mortgage.
If the home has a basement that can be converted into an apartment (or already has been), you can rent it out. That rent money you collect can then be used to help pay down the mortgage. Lenders like this idea because it helps to reduce the odds of mortgage default since borrowers are essentially getting financial assistance with their mortgage.
When you apply for a mortgage, you may have to show the lender that you've got a potential tenant lined up. Even if you don't, you may still have to provide your lender with previous lease listings that show the going rental rate for units like yours in the area.
If there is a market to rent out your basement with no trouble, the lender may be more likely to approve your home loan application and you'll have an easier time making your mortgage payments with the rent checks coming in every month.
Buy Outside of the City and Rent in the City
A lot of Canadians simply cannot afford the sky-high prices that homes command in city centres, especially in places like Toronto and Vancouver. However, they may be able to afford a home outside of the city.
Buyers can always purchase a much more affordable home in satellite cities and endure the commute. But they may also choose to rent out that home and in turn become a tenant in the city. This way they can be within close proximity to work while still being able to get into the market, collecting rent that helps pay down the mortgage.
Be sure to work with a seasoned real estate agent who will be able to point you to places where there is plenty of room for appreciation to take place, which will help you build equity much faster.
Thinking of becoming a landlord? Ask yourself these 5 questions first.
Buy a Fixer-Upper
Turn-key homes that have already been upgraded tend to command a higher dollar figure than homes that are in poor condition, for obvious reasons. But even if you bought a home that was move-in ready and needed no work, you wouldn't have much room to add some value to it yourself.
Instead, consider buying a fixer-upper, which should come with a much cheaper price tag. Not only would you be able to afford the home at a lower price, you'd also be able to quickly add equity to the home by making the upgrades and improvements yourself. By investing a little sweat equity, you can buy what you can afford and add value to it in a short period of time.
To read about some simple do-it-yourself home fixes, click here.
Is Buying Always the Right Choice?
Many Canadians strive to get into the housing market, but that doesn't necessarily mean it's the best choice for everyone. There are pros and cons to buying real estate.
Pros:
You've got more freedom to do whatever you want with the home because you own it

You can take advantage of built-up equity over time

You can generate income if you rent it out, or at least a portion of it

You can use the equity in your home to pay for large expenses if you

refinance

in the future

You can take advantage of

tax deductions on mortgage interest
Cons:
Owning a home is a huge responsibility

You've got less flexibility if you ever need to relocate quickly

Your money is tied up, which could otherwise be invested elsewhere

You're responsible for paying for property taxes, maintenance, and repairs
Buying a home certainly comes with its benefits, but there are also some potential drawbacks of buying that consumers should be aware of before making the decision to get into the market.
Read this to discover 6 homeowner tax breaks you can benefit from.
Final Thoughts
Getting into the Canadian real estate market these days is certainly a challenge. Housing prices are high and mortgage rules are tight. But that doesn't mean getting your foot in the door is impossible. There are steps you can take to make homeownership happen for you. Team up with an experienced mortgage broker and real estate agent to see what options are best suited for you.
---
★
★
★
★
☆
Rating of 4/5 based on 1 vote.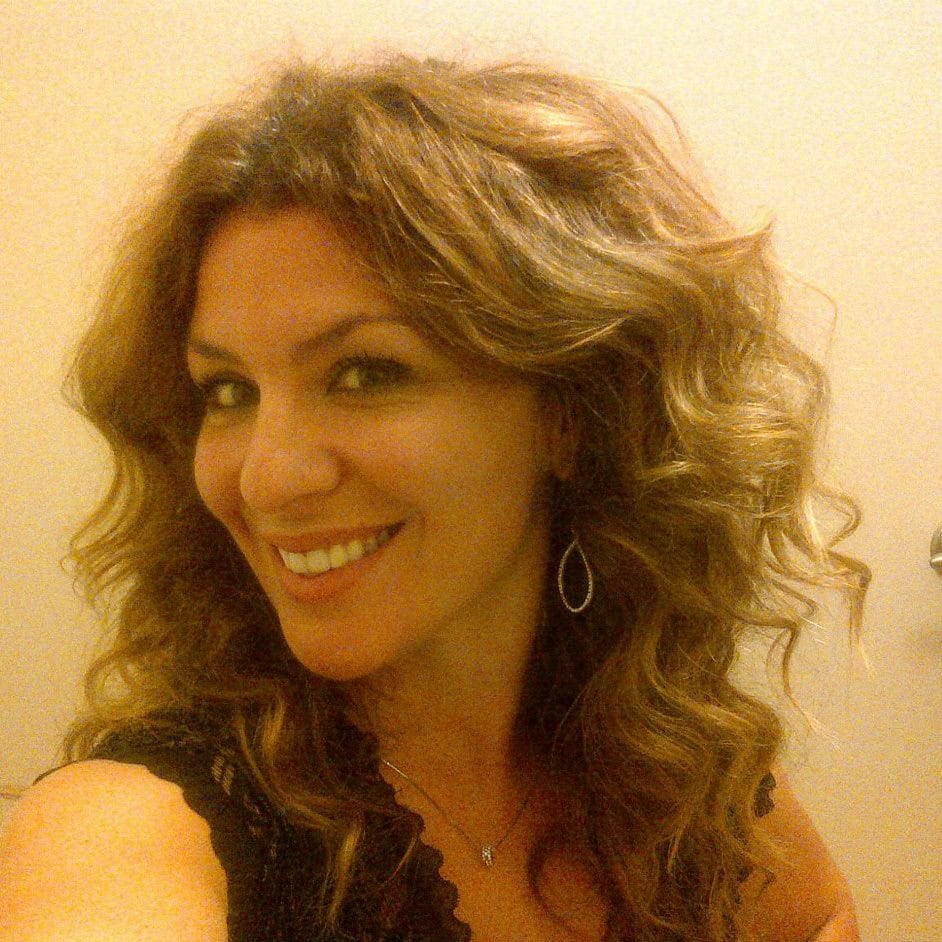 Posted by
Lisa Rennie
in
Mortgage
Lisa has been working as a freelance writer for more than a decade, creating unique content that helps to educate Canadian consumers. She specializes in personal finance, mortgages, and real estate. For years, she held her real estate license in Toronto, Ontario before giving it up to pursue writing within this realm and related niches. She enjoys sharing her knowledge and experience in real estate and personal finance with others. In her spare time, Lisa enjoys trying funky new recipes, spendin...
---