Loans, Credit, Mortgages and Financing in Calgary
By

Caitlin in Geo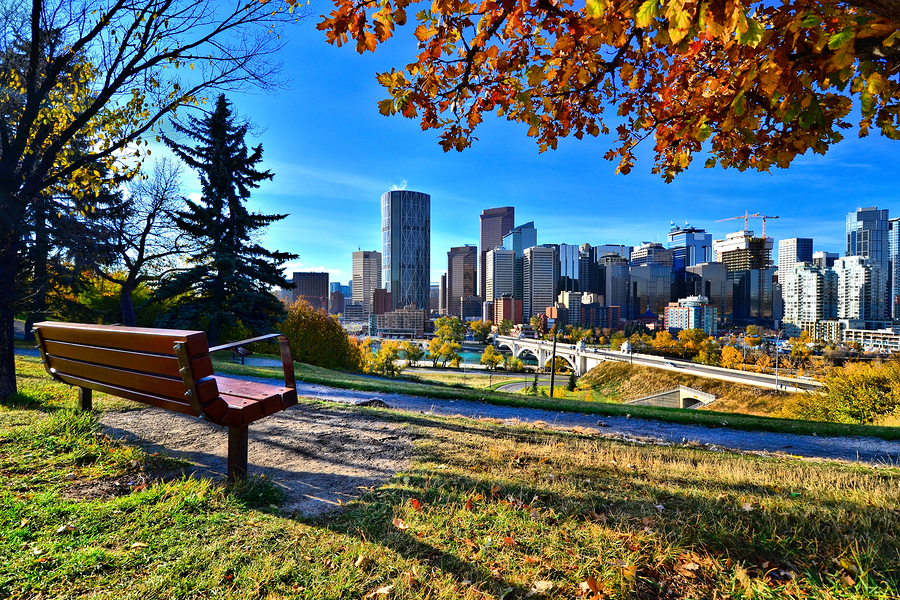 Calgary, the largest metropolitan city in Alberta, owes its rich economy and rapid growth to its position as the center of the Canadian oil industry. Calgary is often referred to as Canada's fastest growing city, due in part to not only the oil industry but also the agriculture and tourism industries. Calgary is steeped in Canadian western culture and is home to the Calgary Stampede every July. Seen as one of the best places to live in the country, it has become a hub for young Canadians looking to make their mark.
Fun Facts
Forbes.com lists Calgary as the cleanest city in the world.
Calgary is Canada's sunniest major city; there is an average 2,300 hours of sunlight a year.
It has the largest number of millionaires per capita, more than any other Canadian city.
There is a law that prohibits snowball throwing without the consent of the mayor.
Statistical Analysis
| | |
| --- | --- |
| Population | 1.2 Million |
| Average Family Income | $98,300 before tax |
| Average Price of House | $450,260 |
| Provincial Income Tax | 10% of taxable income |
| Sales Tax Rate | N/A |
| Unemployment Rate | 6.0% |
| Average Insolvency Rate | 2.5% |
Calgary Housing Market
The Calgary housing market is currently going through a difficult transition period, the lower oil prices and the cutbacks in the oil industry as a whole have had significant effects on the real-estate market. Calgary is now experiencing a buyers market for the first time since the 2008-2009 recession. Both prices and mortgage rates continue to fall which makes it relatively easy for potential homebuyers to both secure a mortgage and purchase a home within their budget. While prices have declined, Calgary is still one of the most expensive places to purchase a house in Canada, with the exception of Toronto and Vancouver.
How to be a Responsible Consumer
Protecting yourself from consumer fraud, credit scams and identity theft should always be a priority. By learning how to be a responsible and conscientious consumer you'll be able to arm yourself with the information you need.
Keep an Eye on Your Credit Report. Your credit report contains all your financial and personal information. Including your employment record, credit card use, previous and present debts and marital status, this is all extremely valuable information and you should always make sure it is up to date.
Maintain a Healthy Credit Score. Maintaining a healthy credit score will give you the financial freedom to pursue all your life goals. A high credit score will make applying for loans all the more easy and could potentially afford you more favourable interest rates.
Responsibly Manage Your Credit, Debts and Loans. Always pay your bills on time, especially credit card and loan payments. Only borrow money that you need and can afford to pay back. And If you're having difficulty keeping up with your bills get in contact with your lender or creditor right away.
Consumer Protection in Calgary
Service Alberta works with both consumers and sellers to help regulate the marketplace, solve any issues that might arise, investigate complaints and enforce legislation. For all the information you need on consumer issues in the city of Calgary contact Service Alberta or visit their website.
Service Alberta, Consumer Contact Centre
3rd Floor Commerce Place
10155-102 Street
Edmonton, Alberta T5J 4G8
Telephone: 780-427-4088
Toll Free: 1-877-427-4088
Email: service.alberta@gov.ab.ca
Website: www.servicealberta.ca
Protecting Your Personal Information
Always keep all of your personal information private; never share more information than you need to. Keep an eye out for strange charges on your credit accounts or errors on your credit report. If you think you might be the victim of identity fraud or a credit scam get in contact with the two major Canadian credit reporting agencies (Equifax and TransUnion).
Equifax Canada Inc.
Toll-free: 1-800-465-7166
www.consumer.equifax.ca/
TransUnion of Canada
Toll-free: 1-800-663-9980
www.transunion.ca
---