Edmonton is Alberta's capital city, with a population of just over 932,000 people, making it the fifth most populated municipal area in Canada. Sometimes called "The Gateway to the North," Edmonton is the starting point for oil production companies who harvest the oil sands of Northern Alberta, as well as for mining operations in the Northwest Territories, specifically diamond mines. Oil being one of their main sources of the economy, it's no wonder that the city's national hockey team is named "The Edmonton Oilers," who employed the Great One himself, Wayne Gretzky from 1979-1988. The city is also the building place of Canada's largest shopping center, The West Edmonton Mall, which houses hundreds of stores and other attractions, such as an indoor river, roller coaster, and water park.
Want to know more about loans in Alberta? Look here.
Loan Myths
Regrettably, there is a lot of misinformation about loans. If you've ever been or are currently interested in applying for a loan, whatever that loan might be for, chances are you've heard some of these myths:
If you've had to take out a loan to deal with your daily expenses, it's a sign that you financially irresponsible. Not true. Just because you need a loan to help cover the cost of your groceries and other necessities, it doesn't mean that you're irresponsible with your money. Many people already have a mortgage and car costs to deal with, so another smaller loan can help them feed their families. Here's how you can use a short term loan to tackle any expense.
Credit scores are the only thing that lenders check before approving you.

Actually, there are many lenders out there who won't even look at your credit score. For the most part, they'll be examining your financial history and your bankruptcy score to decide how risky you are to lend to.

Payday loans are a safe option for anyone who needs a quick, small loan.

Be very careful when it comes to payday loans. While they may help cover smaller expenses, they might land you in a cycle of revolving debt due to accumulating interest charges. In fact, many provinces are trying to outlaw them because of the financial harm they can cause.

Trying to pay off a loan as quickly as possible is the best way to deal with it.

While paying off a loan quicker can help you get out of debt faster, it's not always the safest option. Depending on your financial situation and the size of your loan, you might just end up in more debt to other companies because all your savings will be drained before you can replenish them.

All lenders are reputable and their only goal is to serve their clients.

It's important to be very cautious when it comes to choosing a lender. There are many organizations that are illegitimate and are out to steal your money. Always do research. Look at customer reviews and check for your lender in the Better Business Bureau database to see that they are reputable.
Watch this video to learn how you can spot a loan scam.
Preparing to Apply for a Loan
One of the best things you can do before applying is to organize and update all your financial documents, and any other relevant information. While not all lenders look at your credit score, your financial history will certainly come into play before they decide if you are a safe enough client to take on. After all, any good lender is going to be skeptical of a consumer who is financially irresponsible or has a likely chance of going bankrupt in the near future. So, there are a few things any borrower should do prior to their application.
It's always a good idea to check your credit before you apply. Even if your credit score isn't an important factor to your lender, checking your credit is a good way for you to determine your own financial standing.
Calculate how much debt you'll be taking on during the payment period. While you might be in good financial health right now, loan payments might cause you a lot of stress further down the line. Always make sure you can afford the payments before signing any contracts.
Find a lender that has a variety of payment options.

It's important to find a lender who will suit your financial needs. Make sure they give you the best possible interest rates and repayment terms.

Determine if it's better for you to use a "secured" or "unsecured" loan. A secured loan involves an asset that can be taken as collateral if you fail to make payments, such as a house, car, business, or piece of land. An unsecured loan, like a credit card, does not involve collateral, just money. However, if you fail to pay an unsecured loan, you could be subject to legal actions brought down by a collection agency.
Loans and Your Credit Score
Not everyone realizes that their credit score will be affected in various ways during the loan payment process. For instance:
Payments that are made on time and in their full, designated amounts will raise your credit score and improve your credit.

Payments that are missed completely made late or in smaller amounts than were agreed upon will result in your score dropping and damaging your credit.

Responsible use of a loan is a great way of building your credit, which is why it's important to find a lender that reports to Canada's main credit bureaus, Equifax and TransUnion.
That being said, if you don't have a high credit score before you apply, you won't necessarily be rejected. Actually, many lenders won't even check your credit score before they approve you. While having a high score will help you in other ways, what most lenders really look for are signs that you are a financial risk. Someone who could potentially go bankrupt and not pay them back will obviously be at the bottom of the list. As long as you're in solid financial health, there are lenders who will let you borrow from them.
Wondering how to rebuild your credit after a late payment? Look here for some solutions.
Frequently Asked Questions
What can I do to get approved for a loan?

There several things that you can and should do before applying:
Review your credit report/credit score. Something you should do at least once a year, reviewing your credit will give you an idea of your financial standing and help you decide if you're ready to take on a loan. Read this to learn how you can get a free annual copy of your credit report.
Researching lenders properly. There are many lenders in Edmonton that offer various credit products. However, there are also many illegitimate ones that will try to scam you, so prior research should be a priority. Comparing lenders in Canada? Click here.
Think about applying with an online lender.

Dealing with a lender and loan online might be more convenient for you.

Organize all your financial documents.

Your application process will run smoother if you are properly organized.

Pay off your other debts first.

If you owe money in other places, like credit card companies, it's best to deal with those issues before you apply.
If I have a less-than-favorable credit score, will I be rejected instantly?

No, you will not. While most banks check your score during the application process, many other lenders will not. What you do need is a solid financial status and history to showcase your creditworthiness.

For some information about bad credit and how to fix it, look here.
Will my loan have an impact on my credit score?

Yes!

As we mentioned above, your loan will affect your credit score. Late and/or missed payments decrease your score, while full, scheduled payments increase it.
Credit card or loan? It depends on what you want to finance. Highly expensive things like homes can take years to pay, so a loan will most likely be the better choice. Smaller purchases, such as food, gifts, and clothing can usually be financed with your credit card. Wondering if you can use your credit card to improve your credit score? Find out here.
Will a lender still approve my application if I have no credit history? Don't worry, a credit history is just a way of recording your credit product usage. While a good credit history is definitely not a bad thing, you don't necessarily need one to receive approval.
Why do banks refuse my loan applications?

If your credit score is low or you have a history of unpaid debt, many banks will refuse your applications. They often have a stricter protocol to follow during their lending process.
I just talked to a lender who asked for a security deposit. Why did they ask for money before approval? Watch out! This is a sign that the supposed "lender" is trying to steal your money. No real lender will ask for payment before approval. In fact, it is illegal to do so. Do not give them any information about you or your finances and report them to the authorities. This is often referred to as a "loan insurance" scam.
How many days will it take to receive my loan after approval?

Once you've found a legitimate lender and filled out your application correctly, it can take around 24-hours to a few business days to get your loan.
Can I make my loan payments early?

Unfortunately, most lenders will not permit early payments because they will lose money in interest fees. Those that do offer early payment options will most likely charge a steep penalty.
Loans Canada is Here For You!
Your search for financing ends here! Loans Canada is always by your side with the loans you need!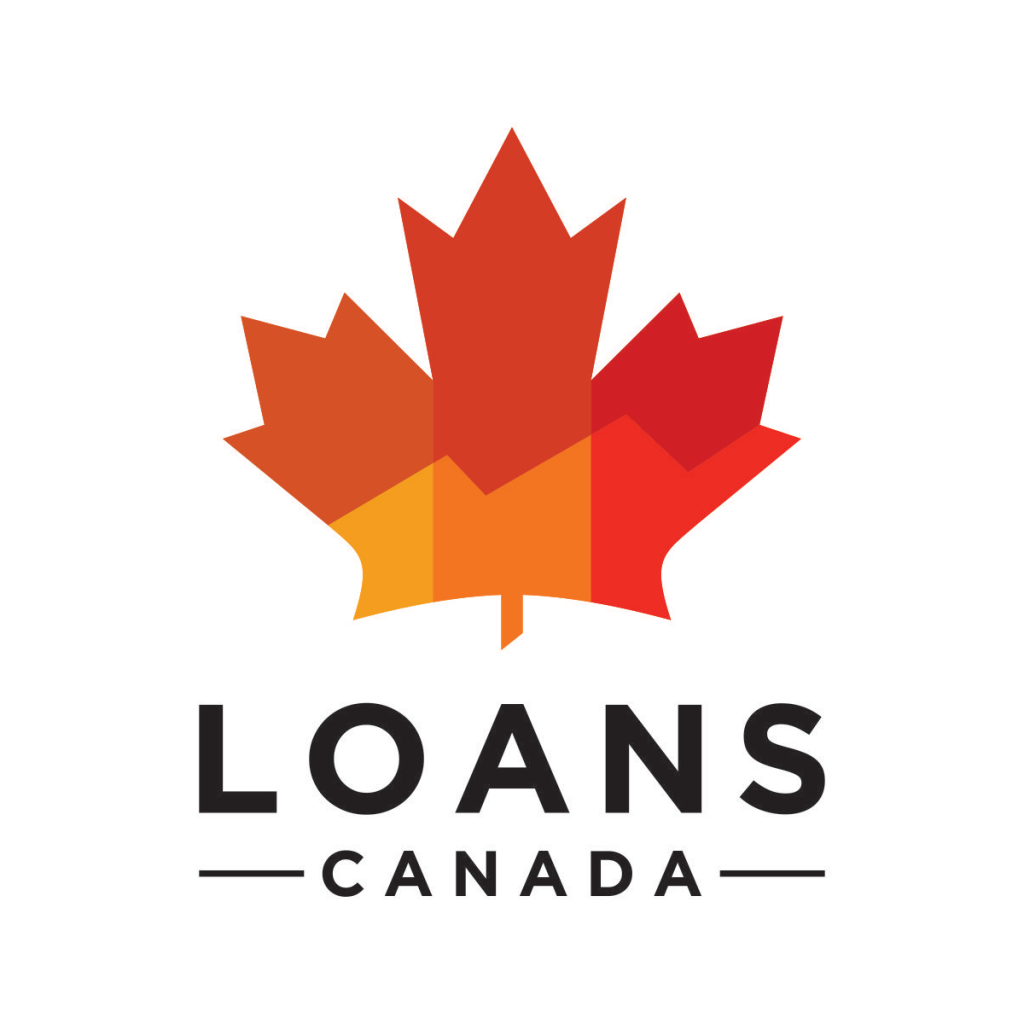 Posted by
Bryan Daly
Bryan completed the Cinema, Video, and Communications program in Dawson College and holds a Bachelor's Degree in English Literature & Creative Wri...