Car Loans after Bankruptcy
While bankruptcy used to mean that you were financially ruined, in today's economy and with unemployment being so low banks and lenders understand that sometimes choosing bankruptcy is the best thing to do. Finding a lender that is willing to approve you for a car loan after filing for bankruptcy is no longer impossible. Here are the tips, tricks and details you need to be aware of while looking for a car loan after bankruptcy.
Choosing the right lender
You need to start by finding lenders that are willing to work with people who are in bankruptcy. This is not as hard as it used to be but you should still do your research and find several options so that you can ultimately choose the lender who is the best choice for your personal situation.
You can choose to go with in-house financing from the dealership you plan to buy a car from, but depending on your situation the negatives might outweigh the positives. Be sure to read our article "In- House Financing, is it Right for you?" for more information.
Do your research beforehand that way you'll know what to expect and won't be surprised. Use the internet to your advantage by searching for lenders and comparing rates, even with a bankruptcy on your credit report you should still be able to search for competitive rates.
Have practical expectation
Be aware that your interest right will be higher than you except. Because you have a bankruptcy on your credit report lenders will see you as a high risk therefore they will want to charge you a higher interest rate than someone who has an average credit history. Don't forget that you might be able to refinance your loan in a couple of years if you keep up with your payments.
Be realistic, in both your expectations and car choice. No lender is going to give you a loan for a fancy expensive car, so don't expect to get a loan for $50,000 and then get discouraged when you're denied. After a bankruptcy you need to be realistic so choose a practical car that is less than $10,000 and you should be able to find loan.
Let's talk numbers
While we do want you to be aware that the interest rates you will be offered will be higher than average you also shouldn't accept a loan right away simply because you're worried no one else will give you a loan. If you feel that the interest rates you are being offered are outrageously high then do your research and do not settle.
Having a large down payment is an advantage. The more you have to put down on the car you want, the better. If you have 20% or more to put down you are showing the lender that you're serious and want to start making better financial decisions.
Now that you understand what to expect and are prepared with the information that you need you, finding the right lender for your financial situation shouldn't be as difficult as you thought. Getting a car loan after bankruptcy isn't impossible so do your research, have practical expectations and you'll be a car owner in no time.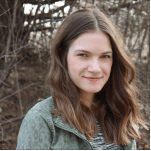 Posted by
Caitlin Wood
in
Bankruptcy
Caitlin graduated from Dawson College in 2009 and completed her Art History degree from Concordia University in 2013. She started working as a freelance writer for Loans Canada right after University, eventually working her way up to Chief Content Editor. Her work has led to a large expansion of the company's content department and she manages a staff of talented writers who are passionate about educating Canadian consumers about credit, debt, and all things personal finance. With over five ...
---