What Your Car Insurance Provider Doesn't Want You to Know
Car insurance is a complicated industry and your provider can sometimes seem like an all knowing voice on the other side of the telephone line that doesn't have to reveal how your rate was calculated. Obviously car insurance is something that everyone has to have and has to pay for each month but understanding how the number that appears on your bill is determined could go a long way towards deciding if your current provider is the best choice for you and your situation.
Here are 6 things that affect your insurance rate and that your car insurance provider doesn't want you to know about them.
On average, women pay less.
There is significant research and information that shows that on average women end up paying around 12% less than their male counterparts. While 12% might seem like a rather small percentage, over a life time of driving this means that a woman could end up saving upwards of $15,000 on their car insurance. 12% is a small number but $20,000 is most definitely not. The simple reason for this is that generally speaking men drive more aggressively than women and therefore over a life time will have to file more claims.
Education is important.
An Ivy League school education isn't necessary and you don't have to understand calculus or how to apply physics to your everyday life. But your car insurance provider will want to know what level of school you've achieved and they will used it when they calculate your rate. In the eyes of an insurance provider the more education you have (i.e. the more degrees you have) the less expensive your insurance will be. There is quite a lot of debate surrounding this practice as it paints the picture that insurance providers believe that people who have more education are better drivers or will get in fewer accidents. But whatever your insurance provider really believes, this practice is real.
Your credit score might be used against you.
Insurance provider's use of your credit score to determine rates and risks is a controversial topic. The laws that govern this issue vary from province to province so it's in your best interest to research the province and city you live in to make sure you have the best information about what affects your current situation.
Insurance providers argue that a person's credit score is the best way to predict their future financial responsibility. Meaning that if a person has a low credit score and a poor credit history they'll more be unlikely to make payments on time. The issue is how do a person's financial issues or lack of issues predict their driving abilities?
In most provinces you can legally refuse to provide your credit score, but this also means you probably won't be able to get car insurance.
Location, location, location.
If you've ever moved from province to province then you'll probably already know this, but location is another big factor in the calculation of your car insurance rate. Depending on where you live in Canada your rates could drastically higher or lower than average. Ontario has the highest insurance rates in the country, with Alberta coming in with the second highest. Unfortunately car insurance is a service that all divers need and moving to another province simply to qualify for cheaper insurance isn't a practical option.
You're most expensive to insurance if you're young, and old.
Not only will you be judged based on your gender, education, financial history and the place you live you'll also be judged on your ages. If you're less than 25 your insurance rate will be highest you'll pay until you turn 75 and then it will increase rapidly. People between the ages 25 and 55 (adults) will pay a relativity consistent rate for those 30 years. Again this is a factor that you can't really change, but it's a good idea to know and understand what affects the price you pay for insurance.
Ask about discounts.
There are typically several different kinds of discounts available to you, no matter you age, gender or location. The catch is you need to ask about them because your provider probably won't tell you about them. Car insurance is expensive no matter what but there is a chance that you are currently paying way more than you should be. Ask you provider about multi-car discounts, bundling, safe or married driver discounts and home owner discounts. There's chance you might not qualify for any discounts but it never hurts to ask.
Unfortunately the one major issue with the factors that determine your insurance rate is that you can't really do anything to change them. You can't change your age, or your gender and changing your location isn't a practical option. The most important thing is that you arm yourself with the knowledge. It's more difficult for insurance providers to take advantage of you if you no idea that's going on, so inform yourself and be prepared to pay.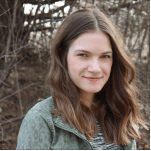 Posted by
Caitlin Wood
in
Auto
Caitlin graduated from Dawson College in 2009 and completed her Art History degree from Concordia University in 2013. She started working as a freelance writer for Loans Canada right after University, eventually working her way up to Chief Content Editor. Her work has led to a large expansion of the company's content department and she manages a staff of talented writers who are passionate about educating Canadian consumers about credit, debt, and all things personal finance. With over five ...
---