How to Get the Car You Need Through a Lease-to-Own Program
Chances are, if you live in Canada, have a job or go to school, and are old enough to have a driver's license, you need a car. Driving is a significant part of the majority of adult Canadian's lives. Need to buy groceries for yourself or your family? You probably need a car to get there or at least to make it easier to get there. Work at a job that's inconvenient to get to by public transportation or too far away to walk? A car would definitely solve that problem. In a relationship with someone who lives in a different city than you, are a parent, or simply just enjoy being able to do whatever and go wherever you want? The answer to all these is, owning a car.
So, what do you do when owning a car is not only something that you want but would also greatly improve your way of life? Consider a lease-to-own program. Whether your credit is holding you back or you're simply not interested in owning a new vehicle, lease-to-own is a great way to gain access to the car you want.
Choosing Lease-to-Own Over a Standard Lease Agreement
The end goal of a lease-to-own program is for you to own the car that you've been leasing for the last two years. When you come to the end of your lease-to-own term and you've made all your payments on time, you will own the car. This where people often get confused as a lease-to-own option is not the same as a typical lease. With a typical lease, you make payments for an agreed upon term and at the end of that term, you return your car to the dealership or leasing company. There is usually an option to purchase the car at the end of a lease, but you don't automatically own it. With a lease-to-own program, at the end, you own the car. Unless you're not interested in being the owner of a vehicle, this is without a double the number one reason why leasing-to-own a car is a significantly better choice.
Being the owner of your car after you've years paying for it is a great feeling and not only that, now you own an asset. Something that can be used as collateral to further your financial growth and success.
Interested in what your other vehicle financing options are? Click here.
Who can Benefit from a Lease-to-Own Program
A lease-to-own program is a great option for anyone who needs a vehicle but is having trouble getting approved for more traditional forms of financing from banks and or dealerships. The requirements of a lease to own program are typically less strict in general and is, therefore, easier for those with low credit or unstable financial pasts to qualify.
If you're simply looking to lease a brand-new car every couple of years because you like driving new vehicles or just have no want to be the owner of a car, we would not recommend a lease-to-own program for you.
However, if any of the following scenarios represent your needs, we would definitely recommend a lease-to-own program to you.
Someone with bad credit or who doesn't want their credit checked
Someone who has filed for bankruptcy or a consumer proposal
Someone who has been turned down by other lenders or dealerships
Someone who needs reliable car to get to work
Someone who needs a vehicle right away
Someone who wants to own a car but doesn't qualify for a car loan
Someone who doesn't have the credit history necessary for a car loan
Someone who is self-employed
A family who needs a "new to them" vehicle for school and grocery runs
A business owner looking for commercial leasing options
Anyone who is currently considering leasing but also wants to own a car
At the end of the day, a lease-to-own program can be a good option for anyone regardless of your financial situation, income, or credit history. It truly is up to you and what you need from your vehicle and the financing option that best suits that.
Click here to find out how much you can afford to spend on a car.
What Type of Cars are Available with a Lease-to-Own Program?
Most vehicles available through lease-to-own programs will be second hand, so if you're looking for a brand-new car, lease-to-own is probably not what you want. But, keep in mind that a used vehicle will be significantly more affordable than a new one and therefore allow you to spend your money on more than just a fancy car.
You probably won't find a luxury SUV or a cool sports car, but if you keep your expectations in check and remember that you need a car for practical reasons what will make your life a lot more convenient, you shouldn't be disappointed. You can expect to have any of the following types of vehicles to choose from when working with a lease-to-own dealership:
Compact sedans
Four-door cars
Minivans
Hatchbacks
SUVs
Station wagons
Check out this infographic for a comparison between new and used cars.
The Problem with Leasing a Car
The problem with a typical lease is that they often make consumers take on car payments they can't afford, either because they're offered a car they never thought they would be able to drive or because the payments seem more manageable than they are. Furthermore, at the end of the lease, the car won't belong to them unless they choose to purchase it which can often cost a lot of money. Therefore, leasing a car means you'll be paying hundreds of dollars month (not to mention the cost of insurance and gas) just to drive a car when you could have chosen a more affordable option and done something more productive with your money.
What is a certified pre-owned vehicle? Read this to find out.
Get The Car You Need With The Plan You Want
While we understand that lease-to-own programs aren't for all consumers, there are some that can greatly benefit from this type of financing by gaining the car they need to help them conquer daily tasks and make their lives a bit easier. If you're interested in more information about lease-to-own programs or want to lease-to-own a car.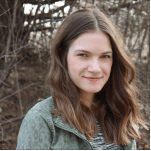 Posted by
Caitlin Wood
in
Auto
Caitlin graduated from Dawson College in 2009 and completed her Art History degree from Concordia University in 2013. She started working as a freelance writer for Loans Canada right after University, eventually working her way up to Chief Content Editor. Her work has led to a large expansion of the company's content department and she manages a staff of talented writers who are passionate about educating Canadian consumers about credit, debt, and all things personal finance. With over five ...
---