What Do I Do if Mortgage Rates Increase While I'm Trying to Buy a House?
The most affordable mortgages are those that come with the lowest interest rates. The lower the rate, the less money you'll have to pay for the interest portion of your mortgage, making the overall home loan much more affordable in the long run. In fact, just a couple of points shaved off your interest rate can translate into tens of thousands of dollars saved over the term of your mortgage.
As such, it's always a good idea to shop around for a mortgage with different lenders to find the best rate and terms. But what happens if the rate you were quoted at the beginning of the mortgage pre-approval process increases while you're out there hunting for your dream home?
Want to know why different mortgage lenders offer different mortgage rates? Read this.
How Much Will Interest Rates Rise in the Next Two Years?
Before we dive into the potential scenarios that could occur if rates rise, let's take a look at what mortgage interest rates are expected to do over the next couple of years.
Mortgage rates have hovered around the 4% mark throughout 2017 for fixed-rate mortgages, but that number is expected to increase in 2018 and beyond. Some interest rate forecasters are anticipating a few additional rate hikes throughout 2018.
The Canada Mortgage and Housing Corporation (CMHC) is forecasting interest rates to range from anywhere between 4.9% to 5.7% in 2018 and within the range of 5.2% to 6.2% in 2019 for the posted 5-year mortgage rate.
But what about the Canadian interest rate forecast for the next 5 years? While the exact numbers are tough to anticipate at this point for a time frame that far out, an upward trend is expected to continue, though the pace remains to be seen.
Regardless, as the interest rate continues to creep up, mortgages will become more expensive.
The Bank of Canada interest rate prediction is rather conservative, as the central bank has chosen to keep its benchmark rate steady despite two consecutive increases in July and September 2017. However, in December, the central bank decided to pass up on the opportunity to implement another rate hike before the end of the year.
Here's how to deal with rising interest rates in Canada.
What Do Higher Interest Rates Mean For Canadian Borrowers?
Approximately one-third of Canadian homeowners have a variable-rate mortgage, which means the rate fluctuates up and down depending on the general interest rate level in the Canadian economy. If the Bank of Canada's rate increases, the variable rate will increase, meaning mortgage payments will inevitably go up.
Read this to for more information about Prime Rate.  
For homeowners who currently hold a variable-rate mortgage, the question to ask is whether or not switch to a fixed-rate mortgage to hedge against any continued interest rate hikes or continue to take advantage of the current low rates and take the risk of seeing where things go from here.
The question is, how much more will interest rates rise and how much more will homeowners be paying in monthly mortgage payments? Let's use an example to illustrate.
Let's say you currently have a 30-year, fixed-rate mortgage of $400,000 at an interest rate of 3.89%. Your monthly mortgage payments would be $1,944.83 (including CMHC mortgage insurance). If that interest rate increases to 4.2% at any point, your monthly mortgage payments would increase to $2,017.72. That's an extra $72.89 every month, or $874.68 every year.
Obviously, an interest rate hike would translate into higher payments made towards interest if you're not currently locked into a fixed rate, which will obviously increase your monthly mortgage payments.
Should You Consider a Fixed-Rate Over a Variable-Rate Mortgage?
Borrowers who may not necessarily have a high level of risk tolerance and are concerned about where things go from here may want to speak with a mortgage specialist and consider making the change to a fixed-rate mortgage. That way they'll be locked into a specific mortgage with a fixed rate that won't change throughout the term, no matter what the interest rate does in 2018 and beyond.
Variable-rate mortgages can be switched into a fixed rate during the term of the mortgage. That said, locking in, comes with a cost. Some lenders might require that borrowers who want to lock into a rate sign up for a five-year term, regardless of the remainder of the term of their current mortgage.
For more differences between variable-rate and fixed-rate loans, look here.
Those who are already locked into a fixed-rate mortgage and don't have much time left on their term might want to consider locking in another five years sooner rather than later. While doing so early before the term ends could incur penalties, it might still make financial sense after crunching the numbers with a mortgage broker.  
What borrowers need to do is focus on paying down their mortgage debt with any additional payments that can be comfortably made in an effort to lessen the blow of rising rates. Even if the additional payments are minimal, any amounts made over time can chip away at the principal and reduce the interest load.
What About New Homebuyers?
If you don't already have a mortgage and are currently looking to buy, you may want to consider getting pre-approved for a 5-year mortgage. Pre-approval guarantees today's fixed interest rates for 120 days.
In addition, it's important to understand how the new stress test rules will impact you when trying to get approved for a new mortgage. Tougher new rules on mortgages have already taken effect as of January 1st, 2018, and could impact how much of a loan you'll be able to afford and get approved for. Even if you put as much as a 20% down payment, you'll be subject to the new stress test rules.
Click here to learn about the new Mortgage Stress Test and how you can perform your own.  
The stress test helps lenders make sure that borrowers would still be able to make their mortgage payments should interest rates increase.
Final Thoughts
Interest rates don't stay the same forever. At some point, they'll change, and most likely in the upward direction given the low-interest rate environment we've been in over the last few years. Based on this fact, Canadian borrowers should take the opportunity to assess their mortgages and finances to make sure they're equipped to handle slight increases in monthly payments over the long run as a result of inevitable interest rate hikes.
---
★
★
★
★
☆
Rating of 4/5 based on 2 votes.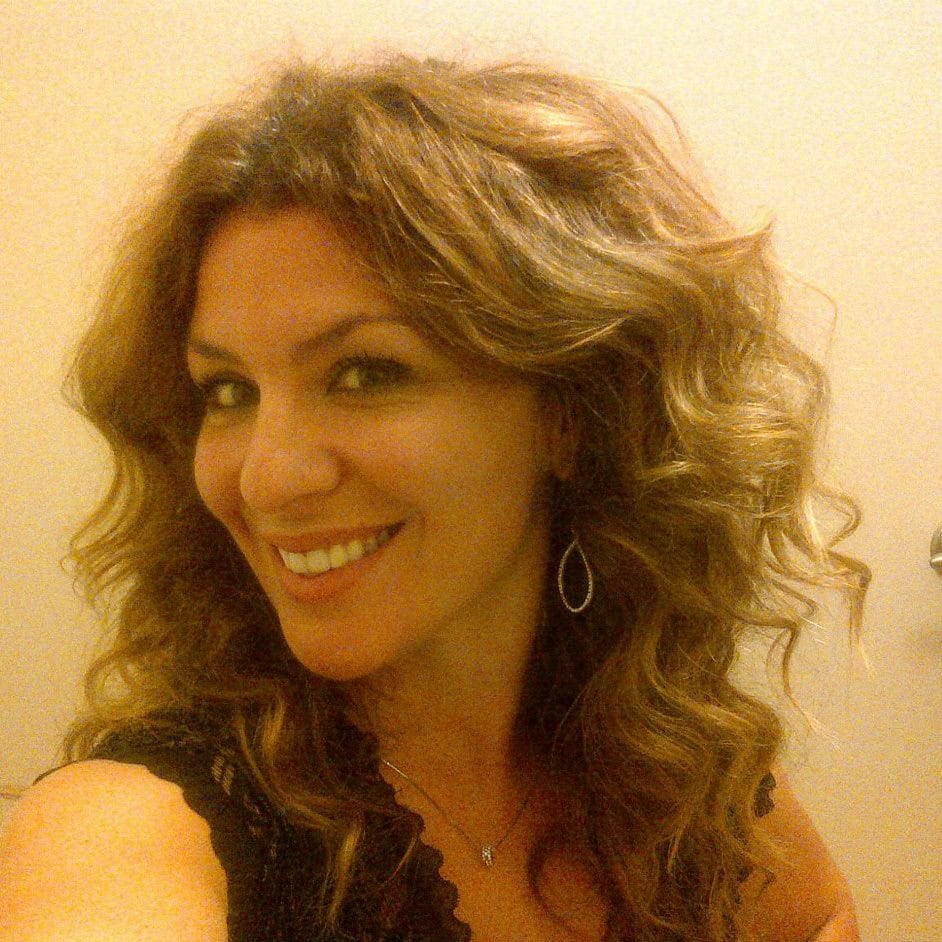 Posted by
Lisa Rennie
in
Mortgage
Lisa has been working as a freelance writer for more than a decade, creating unique content that helps to educate Canadian consumers. She specializes in personal finance, mortgages, and real estate. For years, she held her real estate license in Toronto, Ontario before giving it up to pursue writing within this realm and related niches. She enjoys sharing her knowledge and experience in real estate and personal finance with others. In her spare time, Lisa enjoys trying funky new recipes, spendin...
---