Make Sure You Understand These Financial Terms Before Getting a Loan
For this post, we've teamed up with our partners at Fairstone
Let's face it, finances can be confusing. When you apply for a loan, you'll be faced with loan terminology, and it can be intimidating if you don't understand what the terms mean.
In honour of Financial Literacy Month, our partners at Fairstone shared some common financial terms you'll hear when applying for a loan.
Amortization
You'll often hear lenders talk about an amortization period when applying for a mortgage. The amortization period is the time it will take to pay off the entire mortgage or loan. You'll pay the most interest at the beginning of your amortization period. A portion of each mortgage or loan payment goes toward the principal (the amount you actually borrowed), and another portion goes towards interest. The portion of your payment that goes toward interest reduces over time with each payment you make. So, by the time you reach the end of your amortization period, the bulk of your payment will go towards your principal. Missed payments can throw off your amortization period – it will take you longer to pay off the loan and you'll pay more interest.
Tip: Don't confuse your amortization period with your mortgage term. Your amortization period is the time it takes to pay off all of your mortgage. Your term is the length of time you're legally obligated to pay back your current lender at a set interest rate (if your term is fixed or locked in). A mortgage term typically ranges from six months to five years.
APR
APR stands for annual percentage rate. The annual percentage rate is how much you'll be charged each year for borrowing money. Unlike interest rate, APR also takes into account additional fees associated with your loan, like insurance costs or appraisals.
Creditor insurance
Most financial institutions offer optional creditor insurance or loan insurance. There are different types of creditor insurance available – here are some of the common types of creditor insurance and the benefits they offer:
Job-loss insurance: Some or all of your loan payments may be covered if you involuntarily lose your job
Disability insurance: Some of all of your loan payments may be covered if you experience an illness or injury that prevents you from working
Life insurance: In the event you pass away before your loan is paid off, life insurance can pay or reduce your outstanding balance
Creditor insurance can help you stay on track with loan payments and protect your credit score when you experience an unexpected event.
Loan term
You and your lender will agree upon a loan term – this is the length of your loan. A longer loan term lends itself to more affordable payments since they are spread out over a longer period of time. However, you will pay more money towards interest with a longer loan term. A shorter loan term means your payments will be higher, but you'll pay less interest overall.
Lien
If you choose to secure your loan with the value of your house, your lender will place a "lien" on your property. This is most common with mortgage loans. If you don't pay back your mortgage, the lender can technically assume ownership of your house – so the lien acts as a layer of security for the lender.
Prepayment penalty
Some loans have prepayment penalties, meaning if you pay off your loan early (before your loan term ends), you may have to pay a fee. Prepayment penalties vary from lender to lender. Typically, a prepayment penalty requires you to pay all or some of the interest on the outstanding balance. It's always a good idea to ask your lender if there are prepayment penalties, especially if your goal is to pay off your loan early.
Secured vs. unsecured loan
If you're a homeowner, your lender might give you the option of choosing a secured loan. A secured loan is backed by the value of an asset, which is typically a house. A secured loan can allow you to borrow more money (compared to an unsecured loan), and access a lower interest rate, which ultimately results in lower loan payments.
Not a homeowner? No problem! Since an unsecured loan is backed by a contract, rather than an asset, there are plenty of unsecured loan options you can choose from that don't require homeownership.
Knowledge is Power
Understanding loan-related terms empower you as a borrower and can help you make the best choice when it comes to borrowing money. If you're interested in learning more about your borrowing options, you can get a free, no-obligation loan quote from Fairstone. Simply visit Fairstone.ca, enter a few simple details and receive your personalized loan quote in minutes. 

---
★
★
★
★
★
Rating of 5/5 based on 2 votes.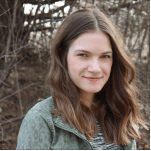 Posted by
Caitlin Wood
in
Loans
Caitlin graduated from Dawson College in 2009 and completed her Art History degree from Concordia University in 2013. She started working as a freelance writer for Loans Canada right after University, eventually working her way up to Chief Content Editor. Her work has led to a large expansion of the company's content department and she manages a staff of talented writers who are passionate about educating Canadian consumers about credit, debt, and all things personal finance. With over five ...
---