Bad Credit Car Loans
Are you in the market for a new car?
Would you like to refinance your current vehicle?
Did you know you could secure your against a personal loan for easy cash?
In terms of getting financing, there's a lot you can do with a vehicle. But what role does your credit score play? Well, first you should know that many people have less than perfect credit scores, and many of them still find financing for their vehicles. You would not be the first Canadian in this situation, and you should know that in reality when it comes to car loans, your credit score isn't a huge deal.
The main advantage of a car loan is that the car itself serves as security against your loan. Therefore, the lender is protected in the event that you default on your loan. For this reason, you will find that no matter what your credit score looks like, you always have options. Also, as we here at Loans Canada always stress, a lender looks at your financial profile as a sum of the different factors that make it up. Lenders don't exclusively focus on your credit score, it's just one of many factors used in evaluating your application. That being said, we can't ignore the fact that your credit score is usually a good indicator of how responsible you are with your debt. Still, many individuals face bad credit due to unfortunate circumstances but since any bad marks against your credit score would be registered to your credit file, it is very possible that your lender will look past your credit score and put more weight on other factors (such as income or your debt service ratio).
Another important note to mention is that a car lender is much easier to deal with than a bank would be. While banking institutions are bogged down by various rules and regulations due to their sheer size and the huge amount of volume they receive, small car lenders benefit from a leaner business that can offer you a more personal experience when looking for car financing. In other words, all of the headaches in getting financed you have probably heard about from banks are not true when it comes to car loans and alternative lenders.
And of course, here's our shameless plug! We can help you find a car loan, or a personal loan secured against your vehicle, very fast and effectively.
Bad Credit Car Loans as Personal Loans
Yes, that's right – you can use your car as collateral against a loan (this is called a car or vehicle title loan). Moreover, you can also refinance your car equity to get easy access to a large amount of cash.
The Benefits
As a rule of thumb, secured loans come cheaper than unsecured loans. That is to say, a secured loan (a loan secured against property or a vehicle) is granted a much lower interest rate than a loan that is not secured. A car equity loan is much cheaper than a personal loan (which in turn is much cheaper than a payday loan). For more information, contact us.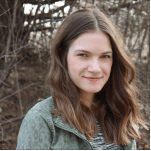 Posted by
Caitlin Wood
in
Loans
Caitlin graduated from Dawson College in 2009 and completed her Art History degree from Concordia University in 2013. She started working as a freelance writer for Loans Canada right after University, eventually working her way up to Chief Content Editor. Her work has led to a large expansion of the company's content department and she manages a staff of talented writers who are passionate about educating Canadian consumers about credit, debt, and all things personal finance. With over five ...
---