In-House Car Financing, Is it right for you?
Typically when you want to buy a car you get a loan from a source outside of the car dealership, but there are some dealers who offer financing for those who are unable to get a loan from elsewhere. Simply choosing and paying for a car from one location does sound like the perfect deal, no need to find someone else willing to give you loan. But convenience is not always the right choice when it comes to buying and financing a car.
Obviously depending on your financial situation there is a right choice for you. Here are the pros and cons of choosing in- house financing for your next car.
Pros
Convenience
Being able to go to the dealership, pick out the car you want, work with one salesperson and then pay for the car all in one location is convenient especially for those who work a lot or have lots of other commitments. Spending a lot of money is not something we always want to do so convenience plays a big role in our decision making.
Bad credit? No problem.
Dealerships want you to buy a car from them and therefore really do not want to turn you down for financing. They will work hard to get you both the financing and car you want. So if you have a bad credit history and banks won't give you the time of day, getting financing from the dealership might be the only way you can afford the car you want. Just remember that the dealership will be profiting from your bad credit history as they will charge you higher interest rates.
Afford a Nicer Car
With your current financial situation you can probably afford a practical used car but with in- house financing you might be able to buy the car you really wanted. Be careful and don't choose a car you can't afford to pay for in the long run.
Cons
Will end up costing you more
When you choose in-house financing you will most likely end up paying more for your car than if you were to get financing from an outside lender. The dealership will charge you a pretty large down payment and then you will have to make payments to them for several years, with interest. By the time you have paid off your car you will have probably paid almost double the actual retail value of it. If you get a loan from bank or outside lender you will be able to buy your car upfront and then make the payments to your lender as opposed to the dealership.
Higher Interest Rates
Most of the time the interest rates that dealership charges for in-house financing are higher than the ones you might see at a bank or other lender. This is probably the biggest issues with getting in-house financing as there is really no way to get out of paying these high interest rates. Just remember to ask about the dealership's interest rates before you sign anything and do your research to make sure you're not being taken advantage of.
Closed financing
This is one of the biggest mistakes people make when they choose in house financing. Your financing can be and probably is closed. This means that you can't pay off your loan early, even if you have the money to do so. If you were to pay the dealership early you would still have to pay the interest as if you took the full term to pay your car off.
Dealership may not report your payments to the credit bureaus (TransUnion and Equifax)
For some people this is a huge issue. In housing financing is the only way some people are able to buy a car because their poor credit history won`t allow them to get a loan from an outside source. People assume that the dealership will report the payments that they are making and that in return their credit score will improve. In reality you could be paying for your car over several years without any affect on your credit score.
In-house financing might sound like a great idea because of the convenience factor, but when it's just as easy to get pre-approved for a loan from an outside lender like Loans Canada the cons of in-house financing start to outweigh the pros. In-house financing is simply another way for the dealership to make money off you, through interest you'll pay them and by adding another car sale to their list. Loans Canada will find a finance solution that suits your needs by working with a multitude of lenders who are all competing for your business, we're not simply looking to add another car sale to our list. If you acquire a loan from Loans Canada before you go to the dealership you won't fall into the in-house financing trap and you'll be better informed to make the right financial decision for your personal situation.
---
★
★
★
★
★
Rating of 5/5 based on 1 vote.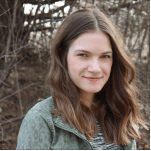 Posted by
Caitlin Wood
in
Auto
Caitlin graduated from Dawson College in 2009 and completed her Art History degree from Concordia University in 2013. She started working as a freelance writer for Loans Canada right after University, eventually working her way up to Chief Content Editor. Her work has led to a large expansion of the company's content department and she manages a staff of talented writers who are passionate about educating Canadian consumers about credit, debt, and all things personal finance. With over five ...
---