Canadian Loan Landscape Part 2: Secured Loans
The first part of our Canadian Loan Landscape blog series discussed unsecured loans across the country. Today we will discuss secured loans and the many options available to Canadians all across the credit score spectrum. First, let's discuss why lenders are interested in security and the type of assets you can secure a loan.
Lenders love security primarily because it mitigates the risk of a loss. Be aware that in nearly all situations lenders are not interested in your asset, they simply want payments to be made on time. When a loan is secured against an asset and the borrower defaults, the lender has to spend on legal and sometimes transportation fees in order to aprehend the secured asset. The lender then has to find a buyer for said asset. This process is both costly and time consuming and that's why it is left as an option of last resort, but note that it does occur so when you secure a loan against one of your assets, be sure you are ready to make the payments!
Now, the lender isn't the only one that benefits with a secured loan. As a secured loan is less risky, they are also less expensive (i.e. lower interest rates). That's why, for example, a first mortgage from a bank comes at a rate of 3-4%, and a credit card at 19% or more. Security is the key here, but the question is, what assets can you secure a loan against? Well, the most typical assets to secure a loan against are property and vehicles (cars, boats, trailers, campers etc), but you can also secure a loan against other valuable items as well. Let's look at each one by one:
Home Loans
A loan secured against a home usually comes in the form of a mortgage but there are a few other products that deviate from the traditional mortgage as well. For example, you can obtain a home equity line of credit (also known as a HELOC) which in some ways works in a way similar to a credit card. In the case of home loans, it all goes down to home equity. If you are going for a first mortgage then it is likely that the loan you get is secured against the property you are purchasing. On the other hand, if you already own your home, you can obtain a loan against it (i.e. a HELOC or second mortgage). If you are in the middle of your mortgage then refinancing is another good option if you are in need of a large lump sum of cash.
Vehicle Loans
There are essentially two types of vehicle loans available: vehicle loans obtain directly via a dealership, bank or used car lot, or a title loan against a vehicle you already own. The reason we use the term "vehicle loan" as opposed to "car loan" is because cars are not the only vehicle you can secure assets against, other options include boats, motorcycles, trailers and other such assets. The process is more or less the same for all of these options.
A title loan works much like an unsecured loan, with the main differences being a that a title loan is cheaper and the lender takes title on your vehicle. This implies that if you default on your loan, your vehicle can be repossessed by the lender.
Collateral Loans (Pawn Loans)
The last option you have available in the secured loan landscape is a pawn or collateral loan. This works in a similar way to the loan types listed above. You can secure a loan against a valuable asset such as a diamond ring, collector's item or basically anything you can pawn. All you have to do is ship your valuable item to the pawn shop lender and they can finance a loan for you secured against said item. This is a great option for individuals that wish to avoid an unsecured loan but don't possess any vehicle or property with equity.
What about my credit score?
If your credit score is an issue, you still have options. Since these loans are all secured, risk is reduced and so your credit score becomes less of a factor for lenders to consider. In the case of home loans, many bad credit lending solutions exist and you can speak with a Loans Canada representative to learn more about them. As for car loans, title loans and/or pawn loans, the process is much easier and lenders are much more lenient even with those that have a weaker financial profile.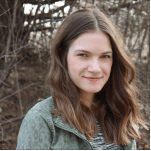 Posted by
Caitlin Wood
in
Loan landscape
Caitlin graduated from Dawson College in 2009 and completed her Art History degree from Concordia University in 2013. She started working as a freelance writer for Loans Canada right after University, eventually working her way up to Chief Content Editor. Her work has led to a large expansion of the company's content department and she manages a staff of talented writers who are passionate about educating Canadian consumers about credit, debt, and all things personal finance. With over five ...
---