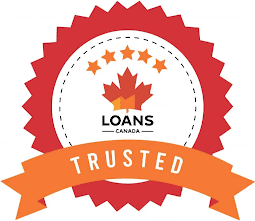 Join
millions

of Canadians who have already trusted Loans Canada Find A Lender
Provider Details
Who is Symple Loans?
Symple Loans was founded in 2018 in Australia and is now one of the newest fintech firms operating in Canada. Symple Loans Canada was established in February 2021 and is headquartered in Toronto.
The company offers a quick and streamlined online lending platform for borrowers using innovative digital technology, advanced analytics and other modern lending technologies. They also offer interest rates as low as 6.99% to applicants with strong credit profiles.
The goal of the fintech company is to reduce the cost of borrowing for Canadian consumers while making the entire process of borrowing much more convenient compared to more traditional lending routes.
Symple Loans is able to assess a borrower's financial and credit profile through the use of supplemental data sources that conventional credit risk models tend to miss. In turn, Symple Loans can more accurately determine a borrower's creditworthiness and come up with a more appropriate interest rate and a customized loan offer.
Consumers with particularly healthy credit scores will find this platform helpful as it can offer lower rates compared to what big banks can offer this specific demographic of borrowers.
Symple Loan Personal Loan Features
A personal loan is a type of installment loan in which a borrower is provided with a one-time lump sum of money that is repaid in regular installments. The full loan amount and interest must be fully repaid by a specific date, known as the loan term.
Details of personal loans from Symple Loans are as follows:
Loan amounts range from $5,000 to $50,000
Terms range from 1 to 7 years
Interest rates range from 6.99% to 22.99% based on the borrower's credit and financial profile
Fees range from 0% to 5% based on the borrower's credit profile
There are no penalties or fees for paying off your loan early
Funds are delivered to your account within the next business day
What Can You Use Your Loan For?
With a low-rate personal loan, you can use the funds as a financial solution in a variety of settings, including the following.
To Refinance Your Credit Cards
The interest rates associated with credit cards tend to be among the highest in the world of financing. If you are carrying a high outstanding credit card balance month after month, you're spending a lot of money just on interest. The funds obtained from a low-rate personal loan from Symple Loans can be used to pay off this high-rate debt quickly and with less interest over time.
To Consolidate Debt
If you have several bill payments to make every month, you might find managing them and their different due dates a bit difficult. Plus, many of these debts, like credit card debt, might have high-interest rates associated with them.
By consolidating your debt, you can use one loan to pay off all other loans and credit accounts, leaving you with just one easy-to-manage debt to worry about. And if you can secure a lower interest rate with a personal loan from Symple Loans compared to the rates you're currently paying on your existing loans, you can save a lot of money overall, too.
To Make Home Improvements
Home renovations are known to be very expensive, especially certain projects like total kitchen makeovers and basement suites. A personal loan can provide you with the funds needed to cover the cost of these expensive upgrades. In turn, this can add instant value and equity to your home.
To Buy a Car
Rather than take out a car loan that uses your vehicle as collateral, an unsecured auto loan from Symple Loans might work out to be a better deal.
You can borrow as much as $50,000 to finance your auto purchase, choose from a variety of loan terms, and benefit from the flexibility to fully repay your balance at any time without being slapped with an early repayment penalty fee.
To Cover A Major Purchase
Whether you're looking to buy a boat, pay for a lavish wedding, or cover the cost of outfitting your home with new furniture, the final bill can be a hefty one. A low-rate personal loan from Symple Loans can help cover these costs so you don't have to spend years saving up to afford them.
To Travel
From airfare to accommodations to experiences abroad, travelling can be one of the costliest expenditures you will ever make. A personal loan from Symple Loans can help cover these expenses with easy-to-manage, affordable payments.
To pay For Higher Education
College or university tuition can cost you tens of thousands of dollars. While student loans may be available, they can be difficult to get approved for. Instead, a personal loan from Symple Loans can give you the funds at a low rate, with the flexible terms needed to cover these costs.
To Invest
If you're looking to take advantage of a lucrative investment opportunity but don't have the cash to do so, a personal loan from Symple Loans can give you the capital needed to invest and help you build wealth over time.
Symple Loans Benefits
When choosing to work with a lender, it's important to weigh the pros and cons and consider all the features they offer. These are some of the benefits of choosing Symple Loans.
Personalized Loan Offers – Symple Loans uses an exclusive underwriting process that allows them to tailor their rates and terms specific to each individual borrower.
No Prepayment Penalties – Lenders often include an early prepayment clause that does not allow borrowers to repay their loans before the loan term is up without some sort of penalty fee. With Symple Loans, you have the flexibility to repay your loan any time you want without having to worry about being subject to such penalties.
Online Application – Apply online at any time and from anywhere.
Instant Quotes – Quickly find out what type of rate you can get approved for.
Fast Funding – You can get access to your approved funds in as little as one business day.
Secure – Symple Loans takes the privacy of their clients' data seriously so borrowers can rest easy knowing their personal information is secure.
Cost Of Using Symple Loans
Before you apply for a loan with Symple Loans, consider the costs. As mentioned above, interest rates range between 6.99% to 22.99%, and fees range between 0% to 5%, both of which are based on your credit and financial profile.
It's also important to understand that a $45 late payment fee may be charged if you miss a due date on a payment (this is typical for most lenders). A one-time loan origination fee may also apply to your personal loan, which ranges from 0% to 5%. This fee is added to the principal portion of your loan and repaid over the course of your loan term.
| | |
| --- | --- |
| Loan Amount | $5,000 – $50,000 |
| Term | 1 to 7 Years |
| Interest Rate | 6.99% – 22.99% |
| Fees | 0% – 5% |
| Late Payment Fee | $45 |
| Loan Origination Fee | 0% – 5% |
Who's Eligible For A Personal Loan With Symple Loans?
You'll need to meet the following criteria to get approved for a loan with Symple Loans:
Be at least 18 years of age
Be a Canadian citizen or permanent resident and live in Canada (excluding Nova Scotia, Quebec, and Saskatchewan)
Have a job earning at least $25,000 per year
Have no prior bankruptcies
Have a credit score of 650+
How To Apply For a Loan With Symple Loans?
To apply for a loan with Symple Loans, follow these steps:
Get a personalized quote in under 2 minutes
Complete and submit an application
Receive a loan offer and complete the contract
Receive the funds applied for within the next business day
Symple Loan FAQs
Is there a fee for late payments?
Yes, a $45 late fee may apply for missed payments.
Where are Symple Loans available?
Symple Loans is available to all Canadians except residents of Nova Scotia, Quebec, and Saskatchewan. However, further availability is coming soon.
Will a loan quote hurt my credit?
No, there is no
hard inquiry
made on the part of Symple Loans to check your credit report, which means your credit score will not be affected. All that's needed to get a quote is to answer a few questions. Your score may only be affected if you choose to go ahead with an approved loan, and even then, your score will only be affected temporarily.
How fast can I get a loan through Symple Loans?
You can expect to receive your funds in as little as one business day after getting approved for a loan.
What income do I need to qualify for a loan?
You need to earn a minimum of $25,000 annually.
Final Thoughts
A personal loan can come in handy in all sorts of situations. Symple Loans not only makes the process of applying and getting approved for a loan easy, but it also offers competitive interest rates to keep costs low.
*All loans are subject to credit and underwriting approval. Symple Loans' loans range from $5,000 – $50,000 with terms from 1 – 7 years. APRs range from 6.99% to 32.00% and will depend on our assessment of your credit profile, financial position, and ability to service additional loan commitments. Maximum APRs are inclusive of the maximum interest rate and loan establishment fees. Loan establishment fees range between 0 – 5% and are based on the applicant's credit profile. In the event of a missed or late payment, a late payment fee of $45 may be applied and is not included in the APR calculation.