Looking to buy stocks this year? Then it's a good idea to get some advice beforehand, whether it's from a financial advisor or doing your own online research. That way, you can gain a solid understanding of how and when to enter Canada's stock market, as well as some knowledge about the best and safest investments for your financial profile.
If you prefer researching stocks online, you may want to start with a financial platform like the Motley Fool Canada.
What Is The Motley Fool Stock Advisor?
Founded in 1993, The Motley Fool is one of the most popular financial newsletters in Canada, with an emphasis on the stock market and trading tips. That's why they came up with the Motley Fool Stock Advisor; a learning program that offers investors the tools and resources they need to find the best stock picks in the Canadian and US markets.
Believe it or not, Motley Fool actually started as an April Fool's Day joke newsletter designed to teach people about the risks of investing in penny stocks. Soon after, media outlets like The Wallstreet Journal and The New Yorker began to praise their company, which helped them generate a buzz and gain over 700,000 subscribers worldwide.
What Does Motley Fool Offer?
The Motley Fool Canada offers plenty of different financial services, including:
Stock Advisor – As mentioned, The Motley Fool Stock Advisor program gives you the latest top-notch stock market advice, so you can grow your portfolio by investing in large, secure companies like Costco, Priceline, Gilead and Amazon.
Rule Breakers – This other program focuses mainly on high-growth businesses, such as Tesla and Underarmour. With it, you can learn which companies are predicted to lead US and Canadian stock markets, now and in the near future.
The Ascent – If you're looking for a more broad selection of financial advice, The Ascent is the Motley Fool's blog. It's managed by a team of experts and covers all sorts of subjects, like banking, mortgages, personal loans and credit cards.
Loans Canada Lookout
LOOKING OUT FOR YOUR BEST INTEREST
---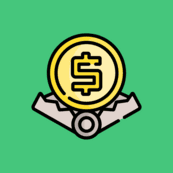 Features Of The Motley Fool Stock Advisor
Here are some of the main features you get with The Motley Fool Stock Advisor:
Monthly Stock Picks – This program offers 2 stock picks a month, along with tips, advice and detailed analyses of each stock. Plus, it shows you how The Motley Fool's stocks have done historically, making this the perfect asset for newer investors.
Resources For Research – While the stock picking service is one of its biggest selling points, you can use The Motley Fool Stock Advisor to do your own research. This way, you get to read all the newsletters you want and improve your portfolio over time.
Motley Fool Community – The Motley Fool Stock Advisor also gives you access to exclusive forums, message boards and communities where you can connect with other members, make new connections and gain more stock knowledge.
Advantages And Disadvantages Of The Motley Fool
Before you purchase a subscription to The Motley Fool Stock Advisor, make sure to weigh the pros and cons of the Motley Fool Canada membership:
Advantages
Stock Picking – The Motley Fool Stock Advisor offers 2 new stock picks a month (Canadian & US) with 5 recommended stocks to buy now (chosen from 150).
User Friendly – The Motley Fool platform makes it easy to monitor your stocks, create a solid financial profile and subscribe to the members-only communities.
Stock Data – The Motley Fool also offers supplemental and historical stock market reports, helping you invest in companies with a spotless track record.
Introductory Discount & Money-Back Guarantee – You can get 66% off your membership for the first year and may cancel it for free within the first 30 days.
Other Benefits – With your subscription, you get other resources to help build your stock portfolio, like news feeds, live customer support and starter picks.
Disadvantages
Investing is Your Responsibility – The Motley Fool isn't a trading platform, so they don't actually offer portfolio management services. They just provide data, advice and resources you can use to construct a top-notch stock portfolio.
Same Stock Picks For Every Member – While The Motley Fool can help you track the best performing stocks in Canada and the US, each subscriber is given the same monthly stock picks, which means their platform might lack diversity.
Cost of the Motley Fool Stock Advisor
When selecting a stock advisor software or platform, remember to consider the price and find out how often you'll be making payments. For instance, a subscription to the Motley Fool Stock Advisor currently costs $299/year or $5.75/week (not including tax).
However, as a new Motley Fool member, you'll receive an introductory offer of $99 (66% off). With their introductory offer, you'll receive unlimited access to all their Stock Advisor's features for the first year. In addition, The Motley Fool has a 30-day money-back guarantee that reimburses your membership fee if you decide to cancel your subscription within the first month.
Don't worry, if you're not sure whether a premium (paid) membership is right for you, The Motley Fool Canada also offers a free basic subscription you can cancel anytime.
Motley Fool Stock Advisor FAQs
Is The Motley Fool safe?
Yes! While investing is always a gamble, the Motley Fool has been a respected financial and investment advisory platform for over 20 years. On average, their stock picks are accurate 60% – 70% of the time and with 1 million subscribers following their picks on the platform.
Can I cancel my Motley Fool subscription?
Yes. To cancel your Motley Fool membership, log into your account, go to 'Subscription Services' and click 'End Subscription'. Keep in mind that you may get charged a fee if you cancel a premium membership after your 30-day money-back guarantee is over.
Who is The Motley Fool Stock Advisor good for?
The Motley Fool Canada contains financial and investment advice for almost every kind of trader. Their adjacent Stock Advisor membership is geared towards long-term investors, seeking better ways to avoid the potential risks of day trading.
How does The Motley Fool help investors?
The Motley Fool isn't a trading platform but they offer some of the
best investment
and financial advice that money can buy. Their services are designed for individual traders looking for extra help in finding the best Canadian and US stocks.
Bottom Line
A subscription to The Motley Fool Canada or The Motley Fool Stock Advisor can go a long way in helping you build a solid financial future and portfolio. Check out www.fool.ca or call The Motley Fool customer service department at 1-877-787-1447 to get more information about their membership conditions and advisory services today.