Is Debt Consolidation a Good Idea?
Sponsored by
If you're missing credit card payments and struggling to stay on top of bills, you might be wondering if debt consolidation is a good idea. We connected with our partners at Fairstone to help you decide if a debt consolidation loan is right for you.
Here are some reasons you may want to consider a debt consolidation loan:
Late or missing payments have hurt your credit score
Instead of making multiple payments on different debts, a consolidation loan simplifies your payment schedule into one monthly loan payment. This simplified schedule makes it easier to manage and stay on top of payments, which can reflect positively on your credit report over time. Therefore, a debt consolidation loan can help you rebuild your credit while you work on becoming debt free.

Multiple payments overwhelm you
Managing multiple deadlines can be difficult. On top of that, debt repayments can become expensive and unmanageable, especially when interest rates and payment amounts vary for each debt. A debt consolidation loan is used to pay off and combine all your debts into one new loan. And, a trusted lender should help you find a new payment schedule that fits your budget and lifestyle.

Tip: Try aligning loan payments with your payday to stay in control of your loan. Or, choose a longer loan term to allow for a more affordable loan payment.

You owe payments on revolving credit products like a credit card or line of credit
Revolving credit causes a few issues. First, you never have to fully pay off the loan, meaning there's always temptation to rack up your credit card or line of credit again. Second, lenders only require a minimum payment each month. It would take years and cost you thousands of dollars in interest if you only make the minimum payments on revolving credit. In this case, a debt consolidation loan is useful. The catch? Make sure you look for a lender that offers installment loans with fixed terms, to keep your payments stable over time. Luckily, all of Fairstone's loans offer fixed terms and fixed payments; the predictable payment schedule helps you stay in control of your loan.

You're interested in paying off your debt faster
Combing your debts allows you to pay off debt more efficiently. With a debt consolidation loan, you're often able to lower your overall interest charges, which saves money and allows you to pay off your debt faster.

Tip: If you want to be debt free as soon as possible, choose a shorter loan term and bi-weekly payments.

You'd like to lower your interest rate with a secured loan
Are you a homeowner? Take advantage of the equity in your home by securing your debt consolidation loan. You could save hundreds to even thousands of dollars by lowering your interest rate.

Interested? This article explains the difference between a secured and unsecured loan.
If most of these statements apply to you, a debt consolidation can likely help you become debt free and get back on track with your finances. Fairstone has helped millions of Canadians with debt consolidation – you can visit Fairstone.ca to get a free loan quote, telling you how much money you could qualify for and what your payments might be.
Looking for more debt consolidation resources? Learn the truth behind these common debt consolidation myths, and check out this in-depth article about debt consolidation explaining what it is and how it works.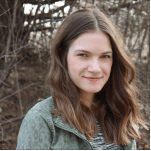 Posted by
Caitlin Wood
in
Debt
Caitlin graduated from Dawson College in 2009 and completed her Art History degree from Concordia University in 2013. She started working as a freelance writer for Loans Canada right after University, eventually working her way up to Chief Content Editor. Her work has led to a large expansion of the company's content department and she manages a staff of talented writers who are passionate about educating Canadian consumers about credit, debt, and all things personal finance. With over five ...
---