Don't Fall For These Common Debt Consolidation Myths
Sponsored by Fairstone
For this blog, we've teamed up with our partners at Fairstone.
There are quite a few myths associated with debt consolidation, many of which aren't true. We asked our partners at Fairstone to share the most common misconceptions they hear about debt consolidation, so we could shed some light on the truth.
Myth #1: Debt consolidation will hurt my credit score
Anytime you apply for new credit, your credit score may go down temporarily. However, this is completely normal and will only occur if you're applying for new credit frequently. Therefore, taking out a debt consolidation loan won't hurt your credit score any more than taking out a different type of loan. In fact, debt consolidation can actually help improve your credit score. With a debt consolidation loan, you'll be able to pay off all your outstanding debts and only focus on repaying the consolidation loan, simplifying your payment schedule and helping you stay on track with payments. Over time, this will reflect positively on your payment history. You'll also reduce the amount of debt you owe, which can help improve your credit.
What actually affects your credit score? Factors like length of credit history, payment history, and credit utilization are all reflected on your credit report.
Myth #2: Debt consolidation is the same as debt settlement
Debt consolidation and debt settlement are often misinterpreted as the same thing. However, these two terms have completely different meanings. Debt consolidation involves someone obtaining a new loan to pay off outstanding debts. Then, that person pays off the new debt consolidation loan typically at a lower interest rate, or with a simplified payment schedule. On the other hand, debt settlement is the process of negotiating with creditors. The goal is to convince creditors to forgive some or all of your debt. The debt settlement process usually involves bringing in lawyers, or a third-party company who negotiate with creditors on your behalf.
Debt settlement will sometimes appear on your credit report and may make it difficult for you to qualify for credit or loans in the future. If future lenders can see a debt settlement on your credit report, they'll know that some of your debt was forgiven, which from their perspective might make you a higher-risk borrower.
Myth #3: Debt consolidation is a last resort option
Debt consolidation is actually a very proactive choice when it comes to managing your debt. Many people choose to consolidate their debt well before considering options like debt settlement, consumer proposals, and bankruptcy. Some individuals consolidate balances as low as a few thousand dollars. Debt consolidation is simply a way of creating an easier payment schedule and a way to save money by securing a lower interest rate.
Myth #4: Debt consolidation is only for people with bad credit
Debt consolidation can certainly benefit people with bad credit by providing opportunities to reduce their debt load and improve their payment history. However, even people with a perfect credit score can and will take advantage of opportunities to consolidate their debt. Whether someone has bad or good credit, anyone can benefit from a simplified payment schedule and lower interest rate.
Myth #5: Debt consolidation requires me to be a homeowner
It's very common for people to refinance their mortgage to pay off debt, or to take out a secured personal loan to obtain a lower interest rate. While owning a home may help you access better rates and more money, it's not necessary for debt consolidation. Fairstone offers both secured and unsecured debt consolidation loans, so even those who don't own a home can take advantage of debt consolidation.  
Most people assume debt consolidation is negative in nature, but that isn't necessarily the case. Debt consolidation is a proactive way of managing your finances and helping you get back on track to financial freedom.
Looking for more debt consolidation resources? Use Fairstone's free debt consolidation calculator to find out how much money you could save with a consolidation loan. If you're interested in a debt consolidation loan, you can get a free no-obligation loan quote from Fairstone telling you how much money you could qualify for and what your payments might be.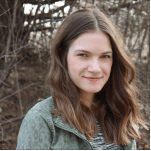 Posted by
Caitlin Wood
in
Debt
Caitlin graduated from Dawson College in 2009 and completed her Art History degree from Concordia University in 2013. She started working as a freelance writer for Loans Canada right after University, eventually working her way up to Chief Content Editor. Her work has led to a large expansion of the company's content department and she manages a staff of talented writers who are passionate about educating Canadian consumers about credit, debt, and all things personal finance. With over five ...
---